Jun 18, 2014 Restaurants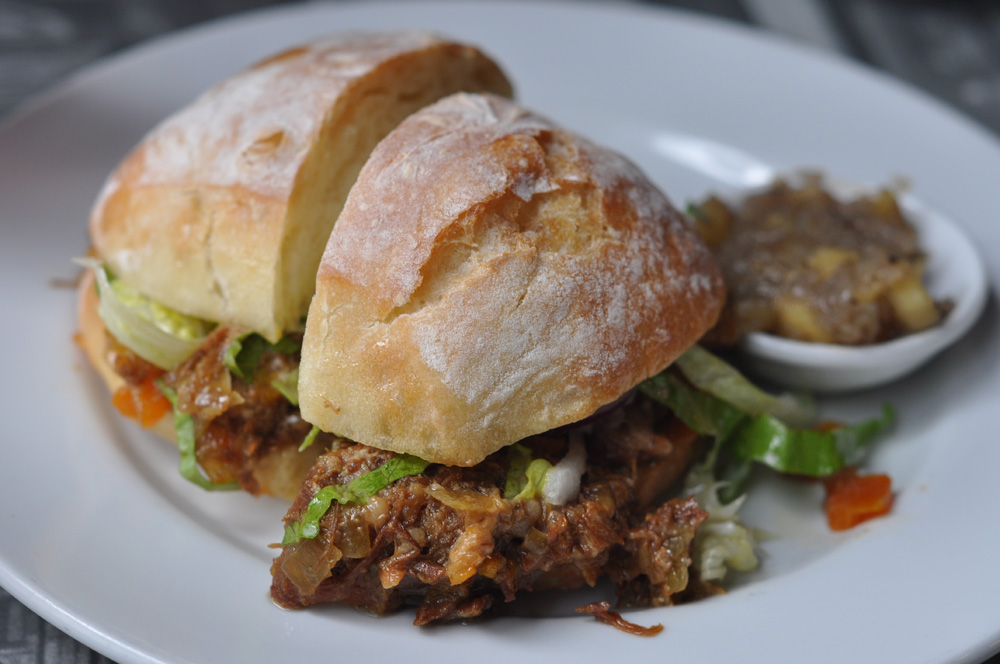 Pork roll at Ti Kouka, Wellington.
When our restaurant critic visits the capital he likes to eat. And eat.
By Jesse Mulligan.
Win tickets to The Capital, an Auckland pop-up showcasing of some of Wellington's most iconic and exciting restaurants, cafes and bars. Enter here.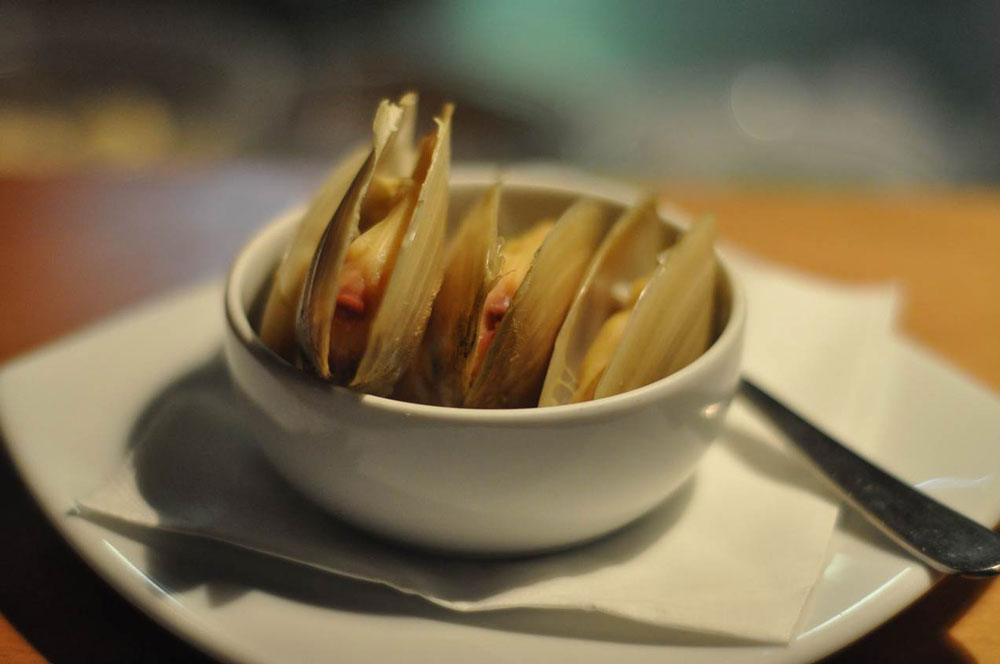 WBC's shellfish bar is one of Wellington's greatest indulgences, and this dish is the best of the lot. Plump tuatuas, steamed open and served with the chef's secret nam jim dipping sauce – the secret is he screwed up the recipe when he made it, but liked the result so much he keeps it on for those in the know.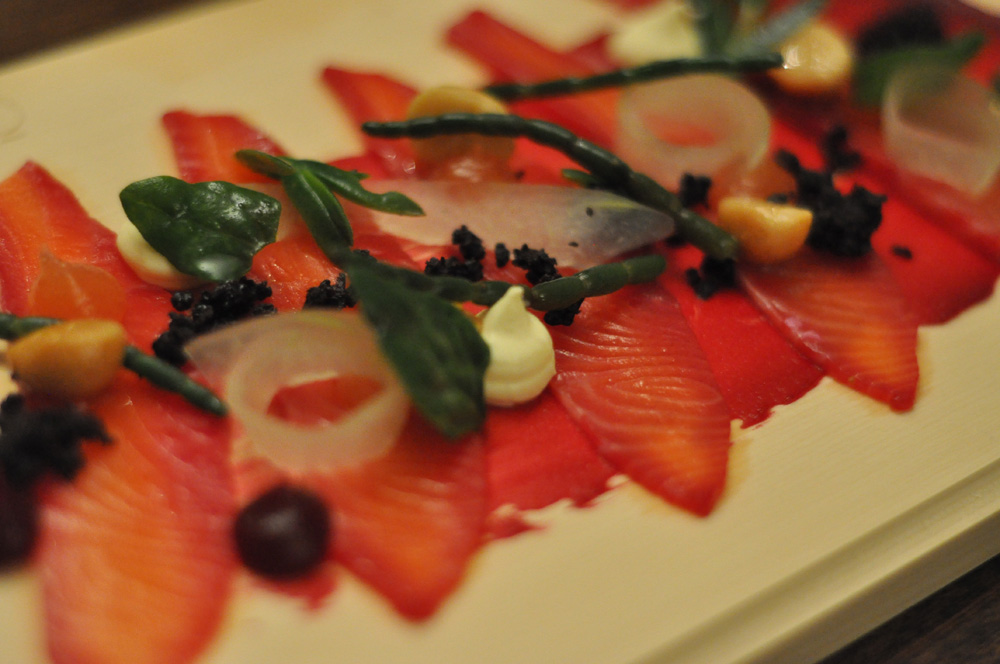 From Taylors on Jackson in Petone, sea water-cured salmon, blood red beetroot paint and a selection of condiments including three types of sea plant foraged daily from Wellington's Lyall Bay. Just when you think you've got this dish sussed, you get a big hit of heat – former Clooney chef Glen Taylor spikes the beetroot with a tiny pinch of habanero chilli.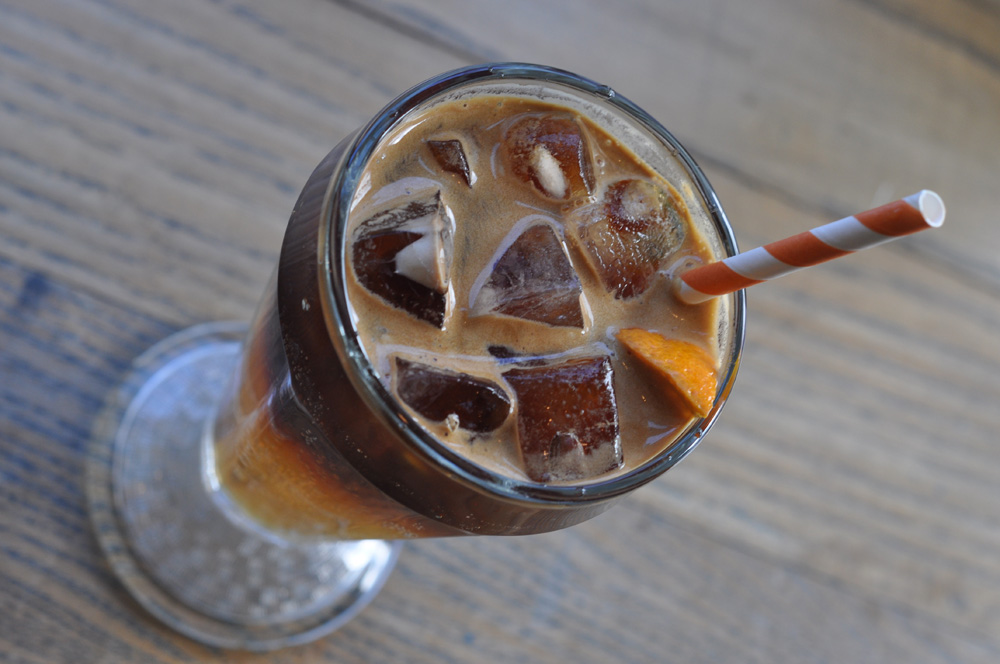 Six Barrel Soda's cola comes with a shot of cold brew coffee, which floats at the top of the drink and balances the sweet cola below. The perfect beverage for a mid afternoon wake up, it's best enjoyed while smugly looking out from the soda bar's first floor window at the poor fools necking energy drinks in the city park below.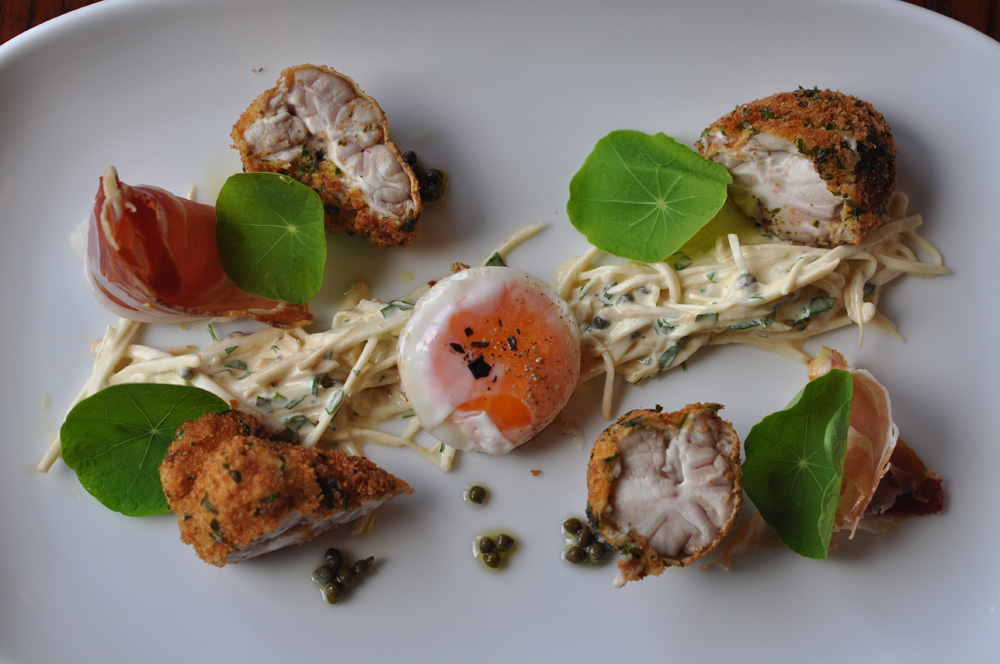 Whatever brings you to The Larder's lamb's brains – bucketlist, dare or affection for offal – you'll be glad you came. Served up with just enough tasty treats to disguise the main event from your mouth if you must, chef Jacob Brown cleaves the brains in half and proudly presents on the plate in all their cerebral glory.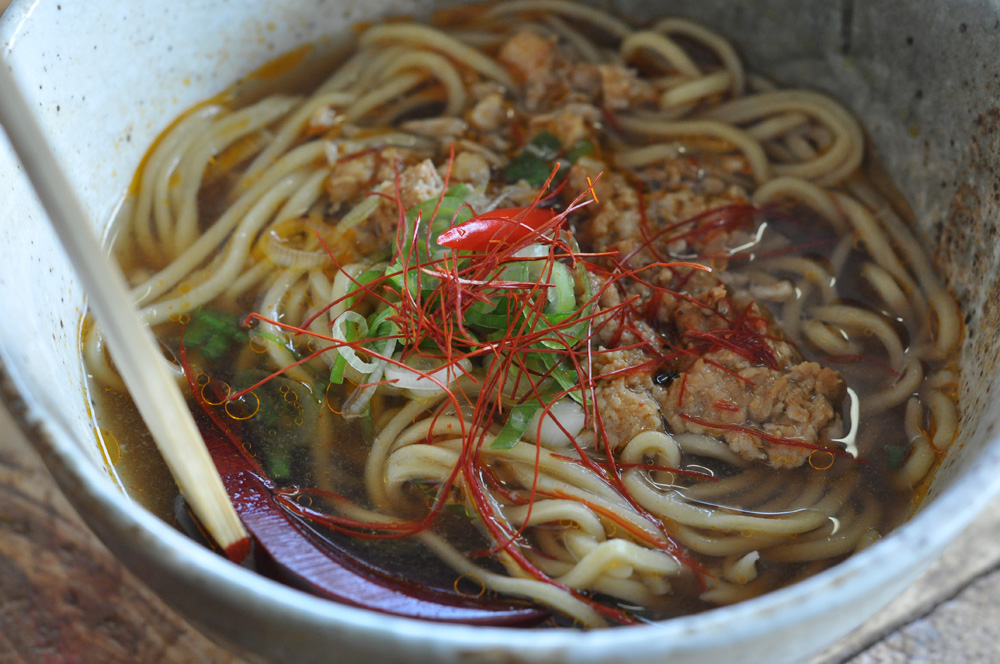 Does any dish inspire passion like ramen noodle soup? Devotees of the slurpable Japanese broth will travel long distances to find the good stuff, and in Wellington that means a trip to Newtown and The Ramen Shop – formerly a pop up noodle stall, and now serving up ramen daily, showing the same loving devotion to perfect as the people who line up to buy it.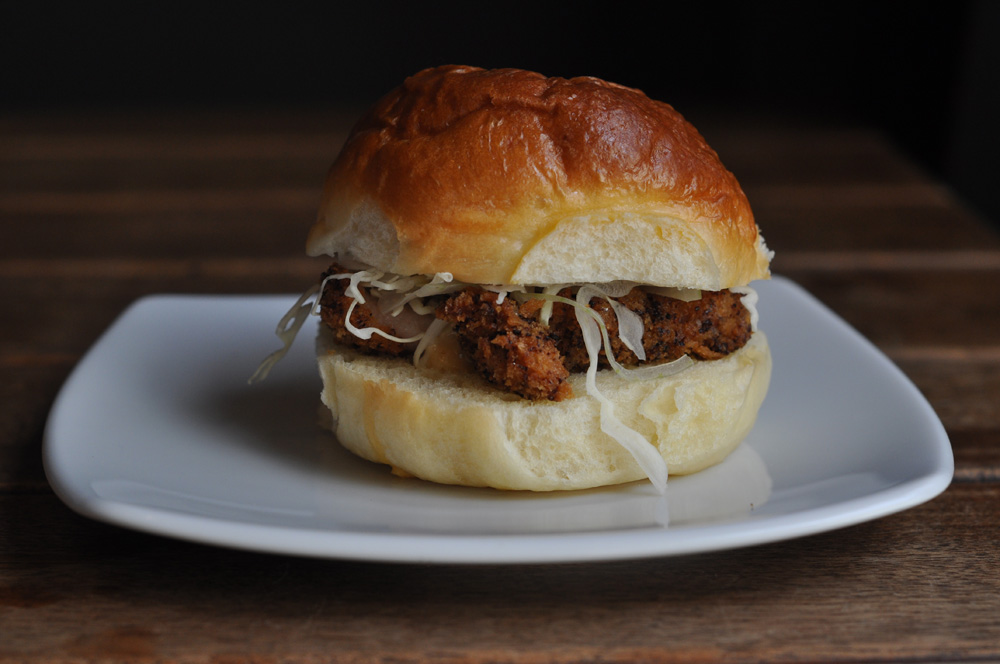 Duke Carvell's chicken slider is the perfect expression of its art. Filled with crunchy fried chicken and a little slaw, the secret is the buns: they're steamed, not grilled, and enriched with buttermilk to create the softest, most intensely satisfying mouth feel you'll ever experience in a burger.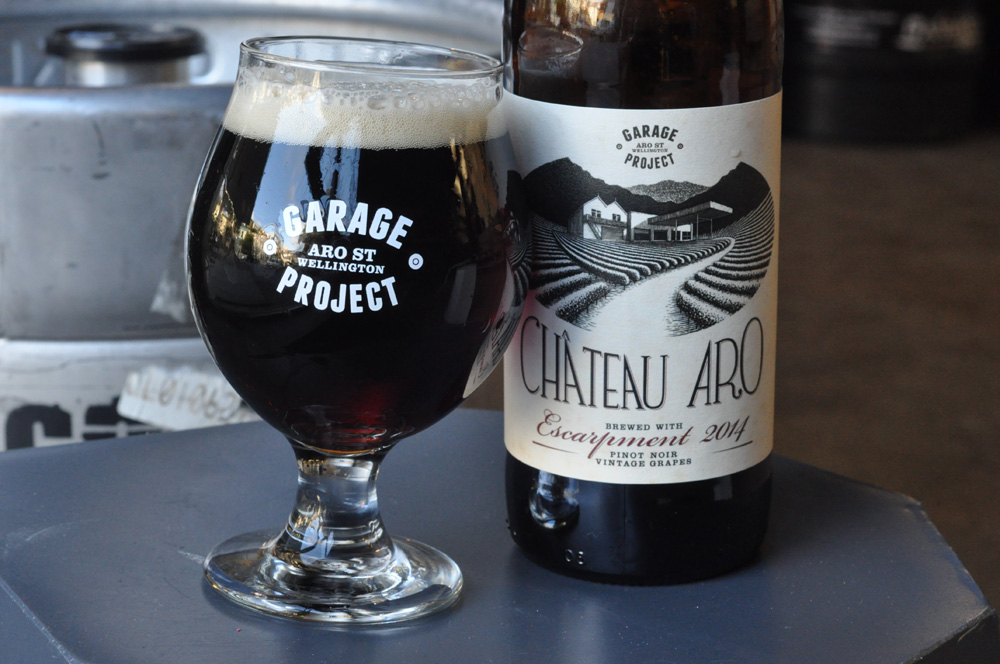 There are no rules at The Garage Project. In fact, these boys seem to take pleasure in messing with your head – the new Chateau Aro is a great example, beer brewed with local Martinborough pinot noir grapes for a deep, tannic and, it has to be said, highly alcoholic Imperial red beer.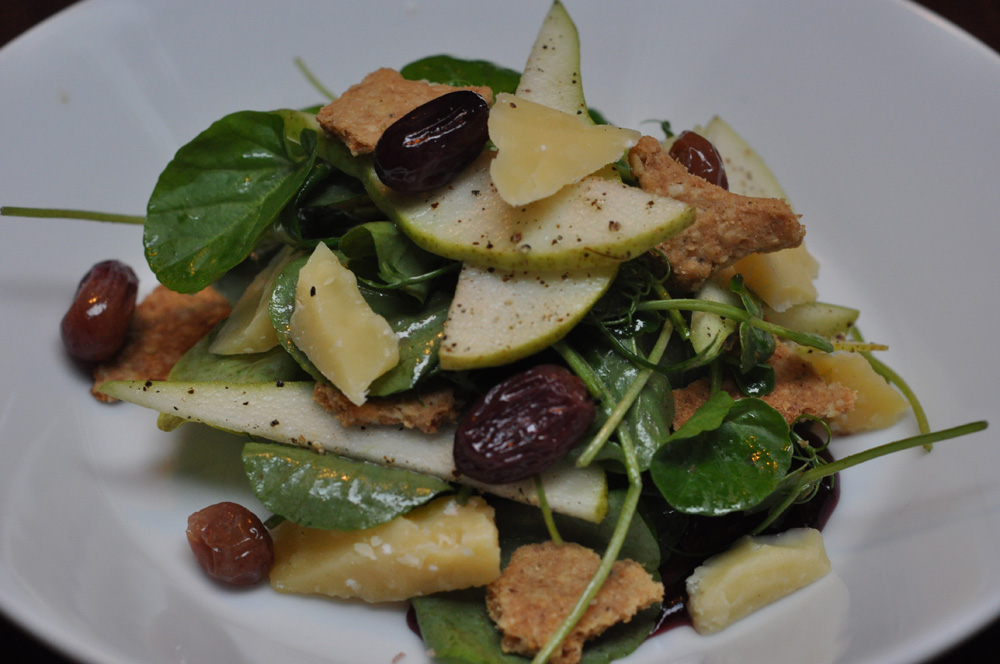 Havana's "cheeseboard salad" features several particularly tasty textures and flavours – pickled pear, black pepper crumb, oven-dried grapes and a sea breeze aged gouda, hung by the ocean in Denmark so you can taste the North Sea salt crystals in every mouthful.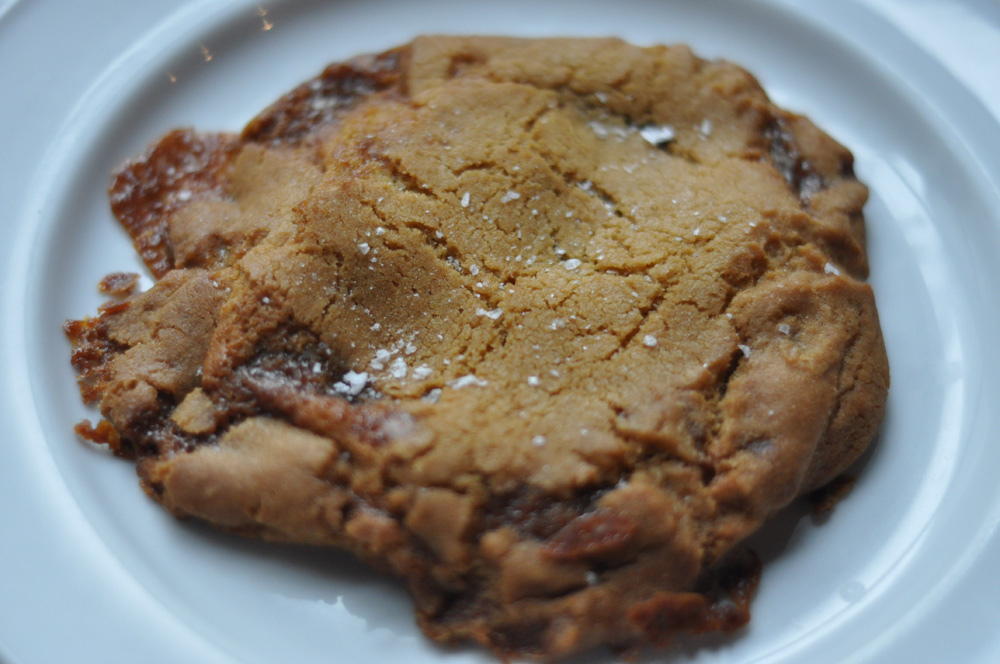 Chewy, salty, and sweet, the Leeds St Bakery salted caramel cookie is also ugly. But it's impossible to stop eating. Available from the bakery or at sister café Ti Kouka.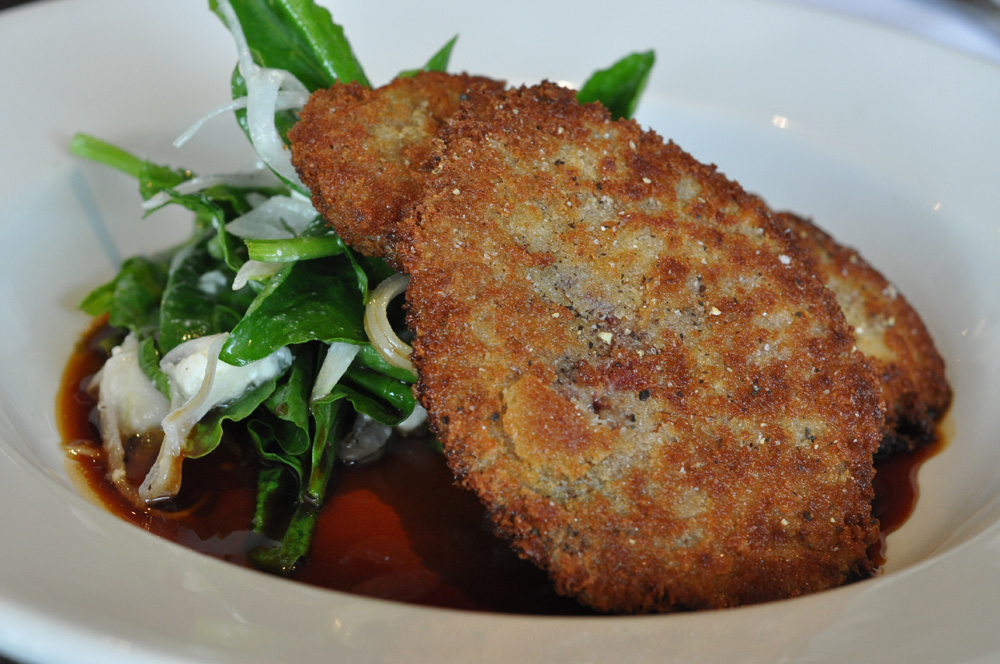 They say Capitol's lamb liver has converted more vegetarians than any dish in Wellington. That crumb crust is incredibly moreish, while the strong flavours of the jus and gorgonzola cheese help you forget the exact piece of anatomy you're eating, and happily indulge in mouthfuls of salty, fatty, umami-packed crunch.
Hawthorn Lounge takes its cocktails very seriously – they're so committed to individualising their drinks that they barely have a list you can look through. But this one is worth committing to memory – "Wellington Fizz" mixes cold brew coffee, navy-strength Lighthouse Gin, whisky aged bitters, sugar syrup and egg yolk for a truly local way to get messed up.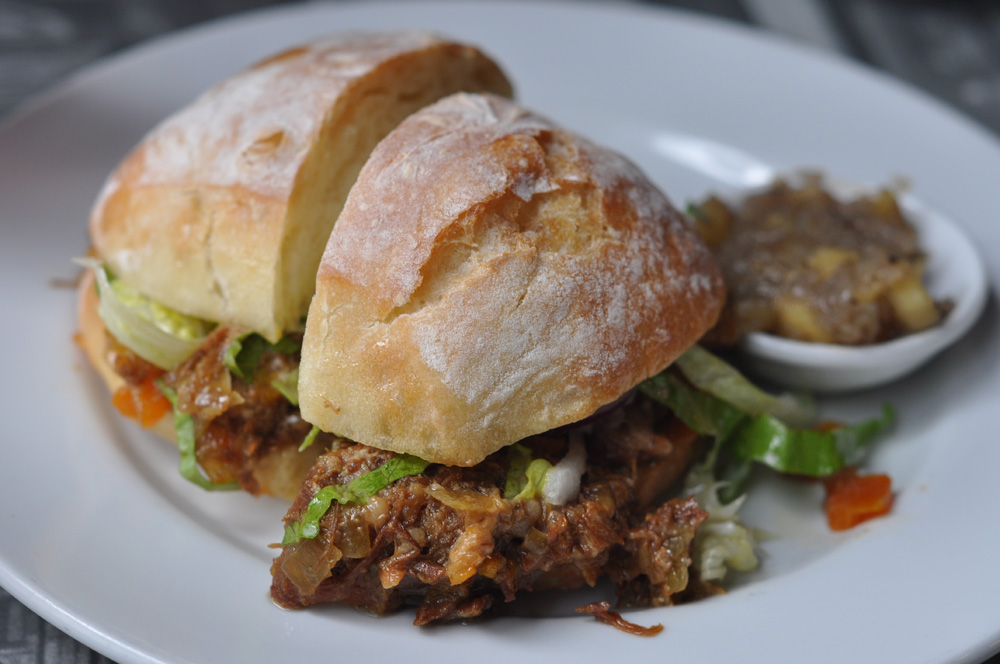 Ti Kouka's pork roll is so much more than that simple title suggests. Sourced from heritage black pigs in the Wairarapa, the pork is marinated for three days then cooked for 6-7 hours with veges and spices before being pulled off the bone and served in the world's softest ciabatta with iceberg, mayo and a side of apple relish.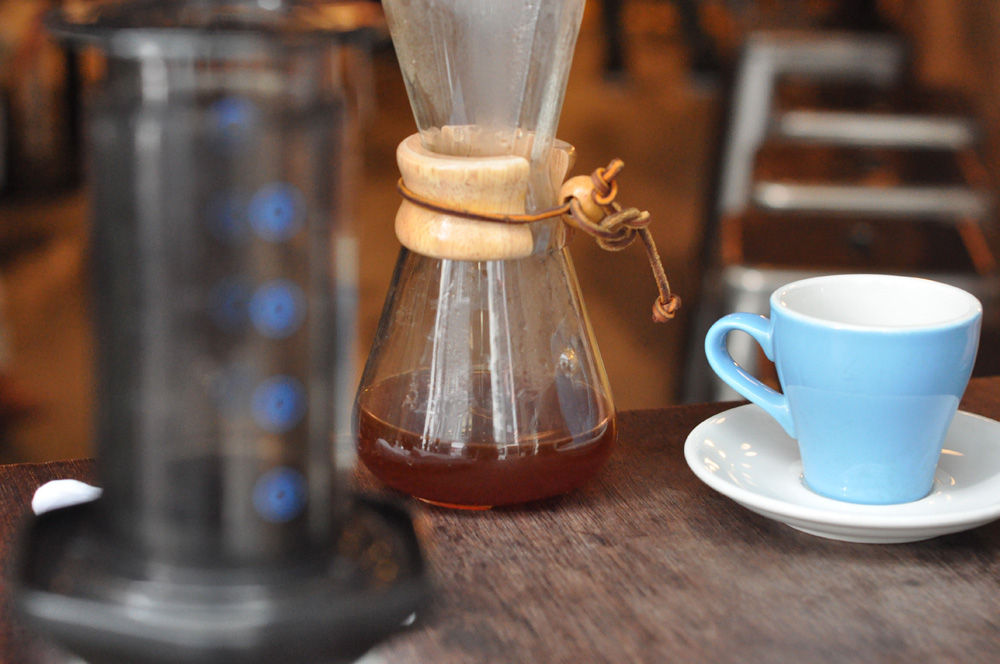 One of Flight Coffee's top baristas won the NZ Brewmaster Champs with his Aeropress coffee, the next step beyond Chemex. The hot water is pushed through fresh coffee with air pressure, resulting in a brew that is cloudier than filter, but more subtle than espresso. Once tasted, not easily forgotten.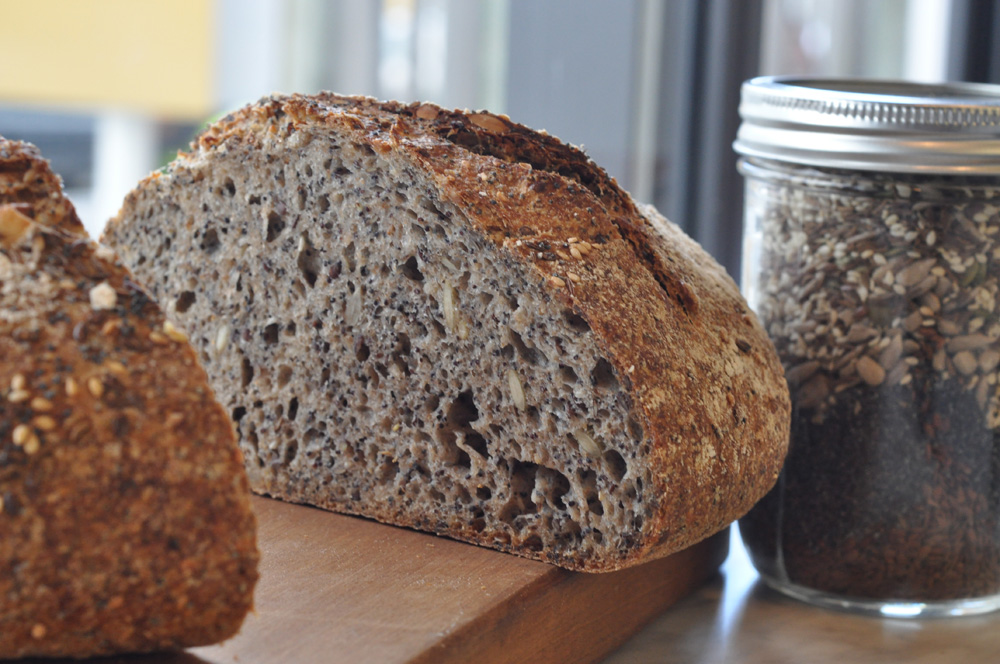 Made with an organic stoneground starter, Baker Gramercy's seed loaf is a local favourite, and though the shop takes some finding in suburban Berhampore, it's worth the trip for the best sourdoughs in town. Those seeds (sesame, linseed, poppy, sunflower, pumpkin and the masterstroke, caraway) make a bare piece of bread taste like you've already spread something on it, so feel free to eat it on its own, or with a thick spread of butter.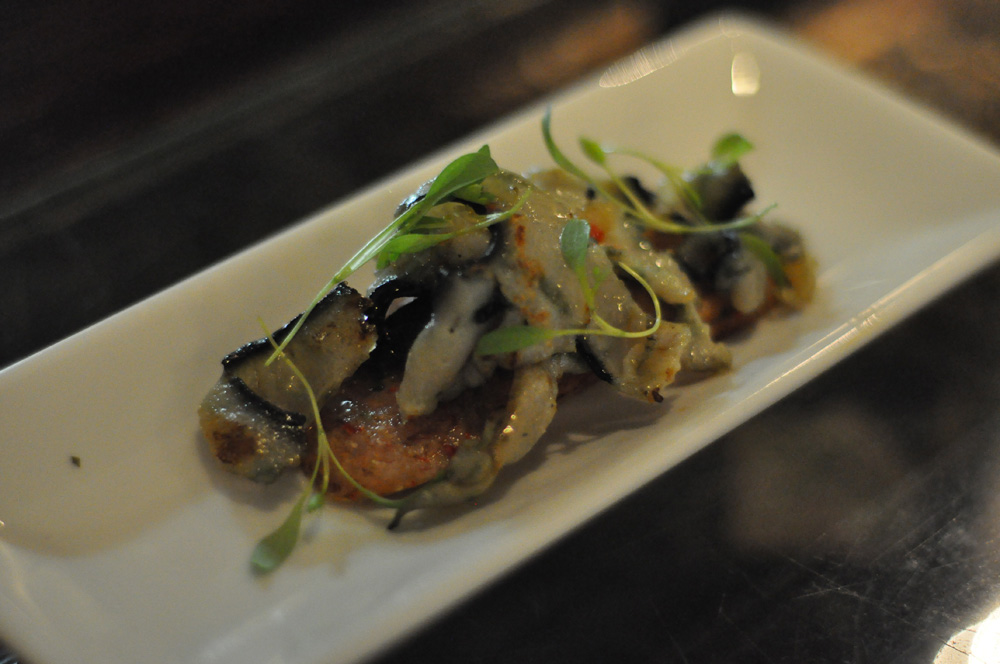 An occasional off-menu treat, Logan Brown's wild paua is hand-collected by chef Shaun Clouston who, for the price of a craft beer, might tell you his secret to getting the flesh so tender. He serves it sauteed on a spicy Thai sausage, which goes unusually well with the rich paua, the whole thing tied together with a palm sugar dressing.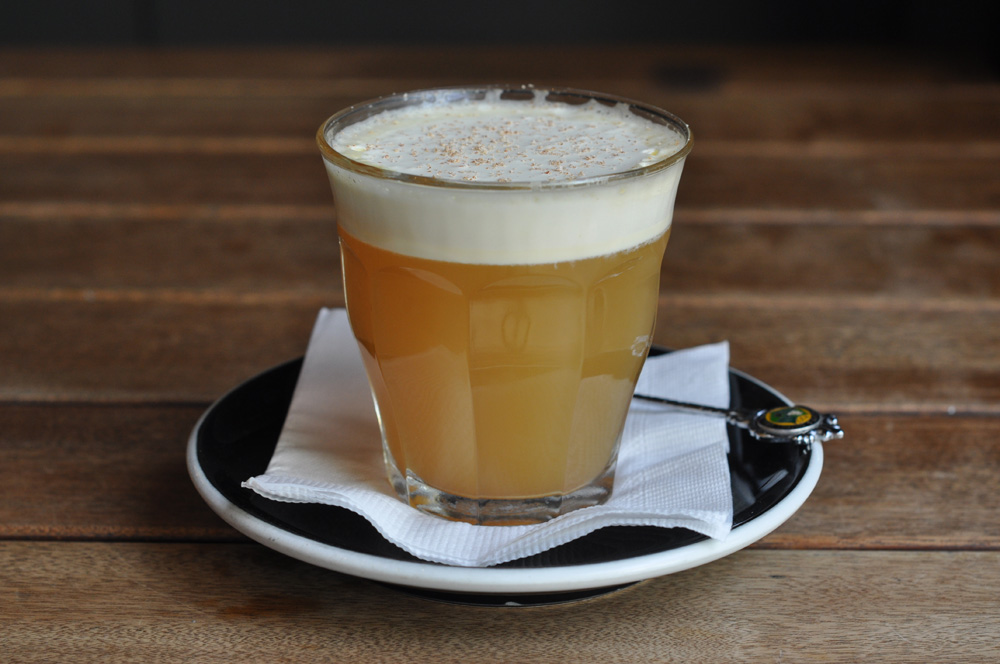 Duke Carvell's mind blowing Independence Pie is a delicious warm cocktail inspired by owner Enzo's trip to the southern states of the US. With apple juice, spices and rum in the bottom, and whipped cream on top, this is apple pie in a glass, and has to be tasted to be believed.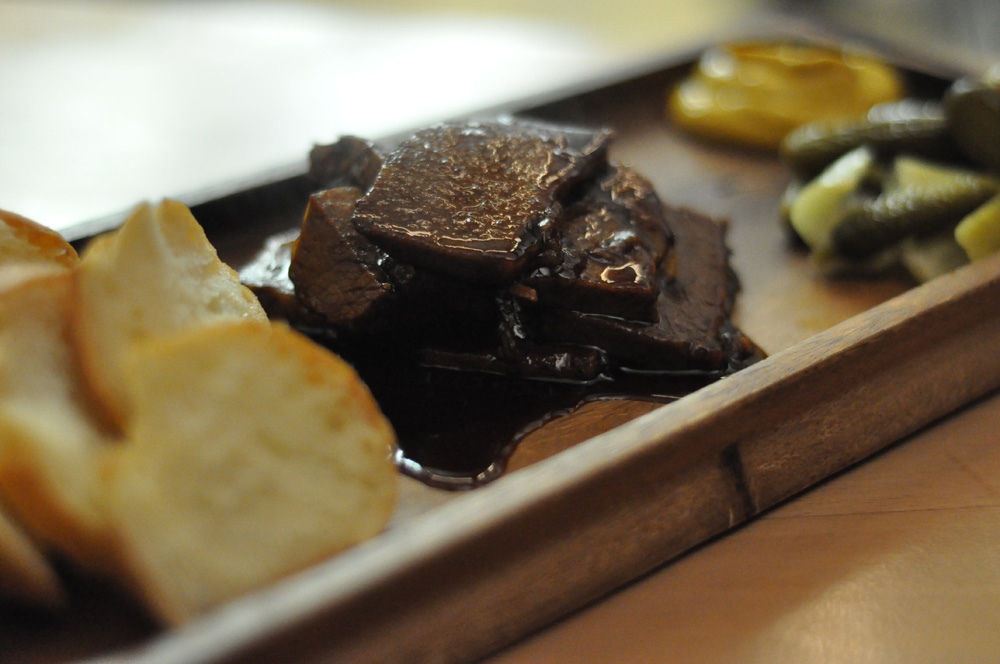 Logan Brown's new little brother Grill Meats Beer makes art of flesh, but doesn't overcomplicate the cooking. This brisket is cooked for 5-6 hours then served up in the reduced braising liquid with bread, cornichons, house pickled banana peppers and a mouth-blasting habanero mustard.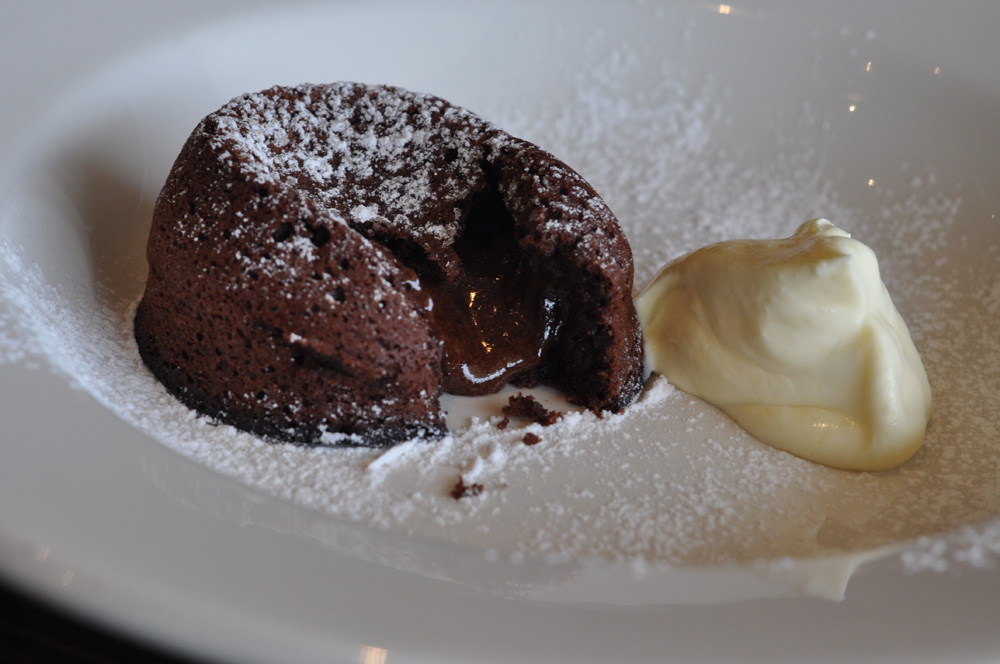 It's gluten free so it's, um, healthy. Capitol's chocolate pudding with the oozy middle is dessert heaven – even better savoured with a glass of Pedro Ximenez sherry.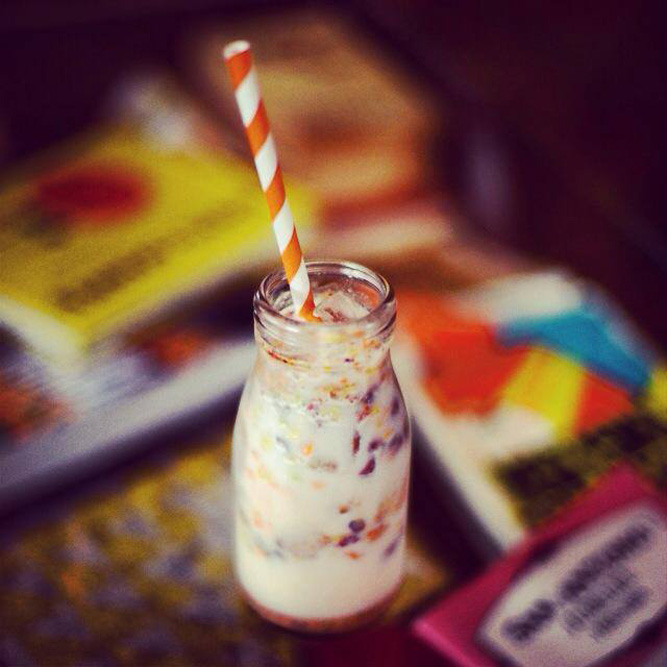 An important cocktail for people who don't feel breakfast is alcoholic enough, The Library's Loopy Fiasco combines milk, vanilla vodka and fruit loops. It's not for everyone, but those who love it would revolt if it ever got taken off the menu.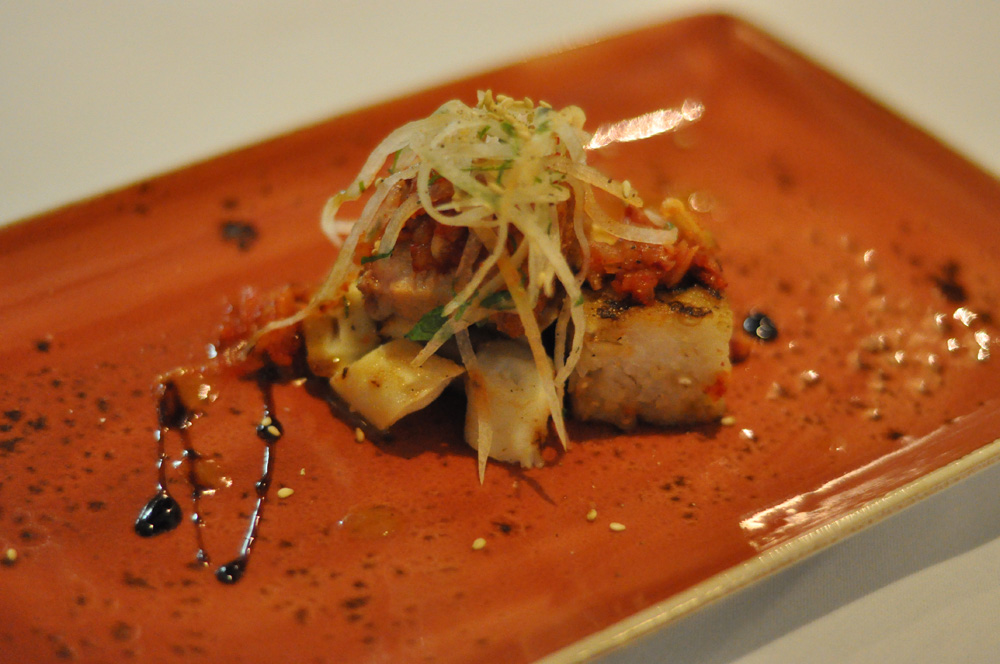 Logan Brown chef Shaun Clouston picked up a few tricks overseas, among them tenderising octopus with daikon radish, and fermenting his own kim chi in the basement of the restaurant. The result is a tasty triumph, served up in sherry vinegar and oyster sauce, with pork jowl and barley cake. It's a fitting end for the poor octos, who get caught up in cray pots at this time of year and, well let's face it, may as well get eaten for their troubles.
 Win tickets to The Capital, an Auckland pop-up showcasing some of Wellington's most iconic and exciting restaurants, cafes and bars. Enter here.
All photos, except The Library, by Jesse Mulligan. He blogs at aucklandfoodblog.blogspot.com.