Jul 8, 2013 Restaurants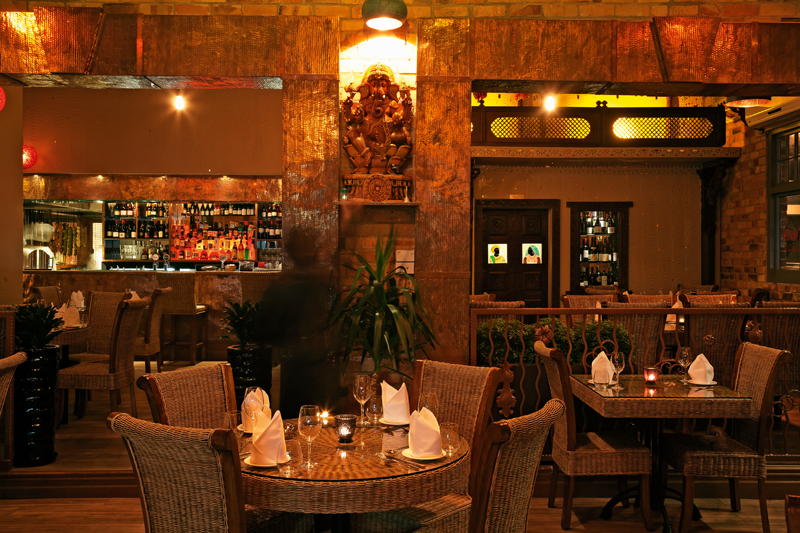 Address: 216 Victoria St West, Victoria, Park Market. Ph 309-4009. ivillageatvictoria.co.nz
.
Hours: Dinner Tue-Sun, lunch Tue-Fri.Dinner bill: Entrées $7-$15; mains $15-$26.
By Simon Wilson.
The thing to do is ask for the whole fish. They cook it in the tandoor oven, the whole thing roasted on a spike and served with crusty flavours but not swamped in stuff, the way you sometimes get with whole fish dishes. A gravy and rice on the side.
I love that they say gravy. I loved the rice too — coconut rice, light and tasty, perfect for the fish and probably for everything else on the menu, it's so good.
And I loved the fish. You know how with a small fish, by the time you've finished hooking out the bones you're left with little piles of cold shredded morsels that you pretend to like, and even then you get mouthfuls of more bones? Not this time. Mine was snapper, a plump one, and the flesh came cleanly from the skeleton and every mouthful was worth the savouring.
I ordered the fish by asking, "What's really good?" And you know how in Indian restaurants they answer that by telling you everyone likes butter chicken? Not here.
The iVillage answer to my question, the fish, was an off-menu southern Indian special prepared to a recipe of the owner's own invention, which I can't share because, when I asked her for the secret, she smiled and changed the subject. And she had no idea who I was.
In fact, they say they hate butter chicken. They do have it on the menu, but it's "Indian style" and not made with cream and sugar. It was their dream, they say, to offer an Indian menu not based on cream and sugar, and iVillage embodies that dream. This is a great restaurant.
Located in the newly renovated Victoria Park Market, it has walls of scrubbed colonial bricks and opens onto an internal courtyard made entirely of regimented rectangles of those same yellow and ochre bricks. The decorations are lovely: beaten copper, a big round tray of water lilies, silks in frames suspended from the ceiling, and out in the courtyard a 19th-century ox-cart. It's all strikingly attractive and also a bit forlorn, because there are so few people around.
The restaurant is right by the brick tower that was once the "destructor chimney" of the old refuse plant; that tower completes the slightly weird feeling that you've found your way into some forgotten Indian fort. A colonial outpost, except there's no dust, it's not hot and there's not much chance of monkeys.
In addition to the fish, I recommend: everything. I've had nearly a dozen things from the menu, and not been disappointed once. The Goan fish curry, where the fish is marinated in vinegar, has a spectacularly sweet'n'sour tastiness. A tandoori trio of chicken entrée (yes, it's free range) is a revelation of flavours and offers an excellent way to become acquainted with the potential of the rest of the menu.
Gillafi seekh kebab is a fine example of the delicate and just slightly fatty joys of minced lamb — although on the plate they do resemble sliced-off fingers. Balti dum goat, a "goat curry for goat meat lovers", is one of those glorious hit-you-in-the-face curries I find it very hard to stop eating. And the tandoori gulnar — prawns flavoured with plums — is a dish whose sprightly sweetness should be famous.
Mostly, it's northern Indian food, but they've taken from all over. The menu is big but so varied this is clearly not one of those places where they really have only three curries and a bunch of different garnishes. They're happy to adapt the menu if you ask, and will make your food just as spicy as you like.
iVillage is the creation of a mother-and-son team who like to be known as Dimple and Smeet, which apparently means "smile". They're both seriously charming, Gujarati by way of Takapuna, and their arrival at Victoria Park marks a great step forward for Indian cuisine in the central city. Yes, I am a fan.
3 Spoons
[booking_form]