Nov 23, 2018 Restaurants
Pane e Vino is reopening soon, serving the regional Italian cuisine and pizza it's known for, in a beautiful heritage Ponsonby building.
After a four-month hiatus,
Pane e Vino
is reopening on 1 December, just across the road from their old spot on Williamson Ave. Owner Tito Cucciniello has moved into a heritage, two-storey brick former fire station, reincarnating it with whitewashed walls, red doors and proudly displayed images of Italy, Italian film stars and football players' shirts.
When the villa that used to house Pane e Vino was bought by a developer, Cucciniello felt he needed a holiday before making his next move, so he packed up and toured the world with his family. Naturally, much of the time was spent in his native Puglia, Italy, "the heel of the boot". The trip reinforced his love of Italian regional cuisine and he returned to New Zealand excited to reopen.
Read more: Goodside: The North Shore's new food precinct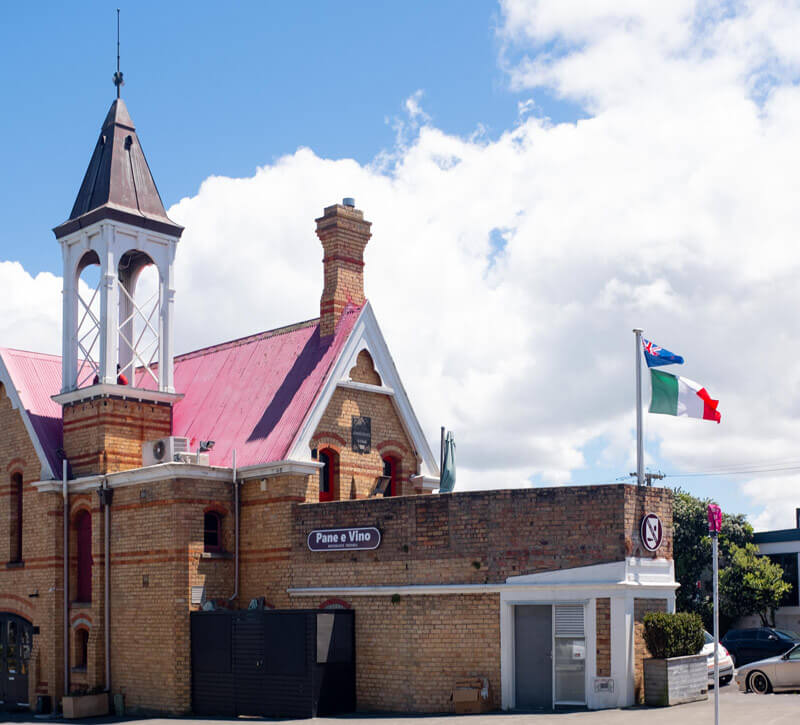 After observing how food was evolving in regional Italy, Cucciniello has updated several dishes to include things like crispy pork belly, polenta, and Italian buffalo mozzarella. Fans of the restaurant can expect to find old favourites like the bolognese and puttanesca, unchanged. Now that New Zealand shops now offer more Italian sauces, cheeses and pasta, Cucciniello feels the market is ripe for the kind of authentic regional Italian cooking he's passionate about.
The building still bears proof of its past life: the cove ceilings on the upper floor are believed to be original, there's a bench that under close inspection was a trough for feeding horses from, and a hidden cavity once held a fire pole. Cucciniello had to work with the existing structure, unable to so much as put a hole in the wall, to preserve its late-Victorian Free Gothic design.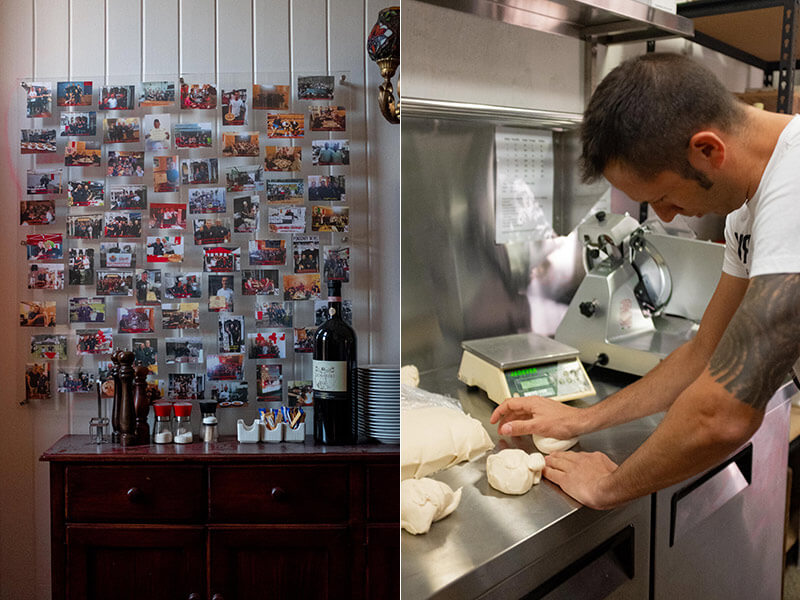 Pane e Vino will serve New Zealand wine by way of William Murdoch Winery in Hawke's Bay plus a range of Italian wines, like Chianti in fiasco (a rounded bottle with straw covering) and Sasseo primitivo. But good news: they still do BYO. Cucciniello is also pleased to name Peroni for their beer offering, after they chose Pane e Vino as their representative in Ponsonby. Manager and right-hand man, Mirko Scardoni, is introducing a range of classic Italian cocktails: Aperol spritz, negroni and espresso martini. With their licence extended till midnight, you'll have time to try them all.
paneevino.co.nz
1 Williamson Ave
Ponsonby
@pane_e_vino_auckland