Sep 17, 2013 Restaurants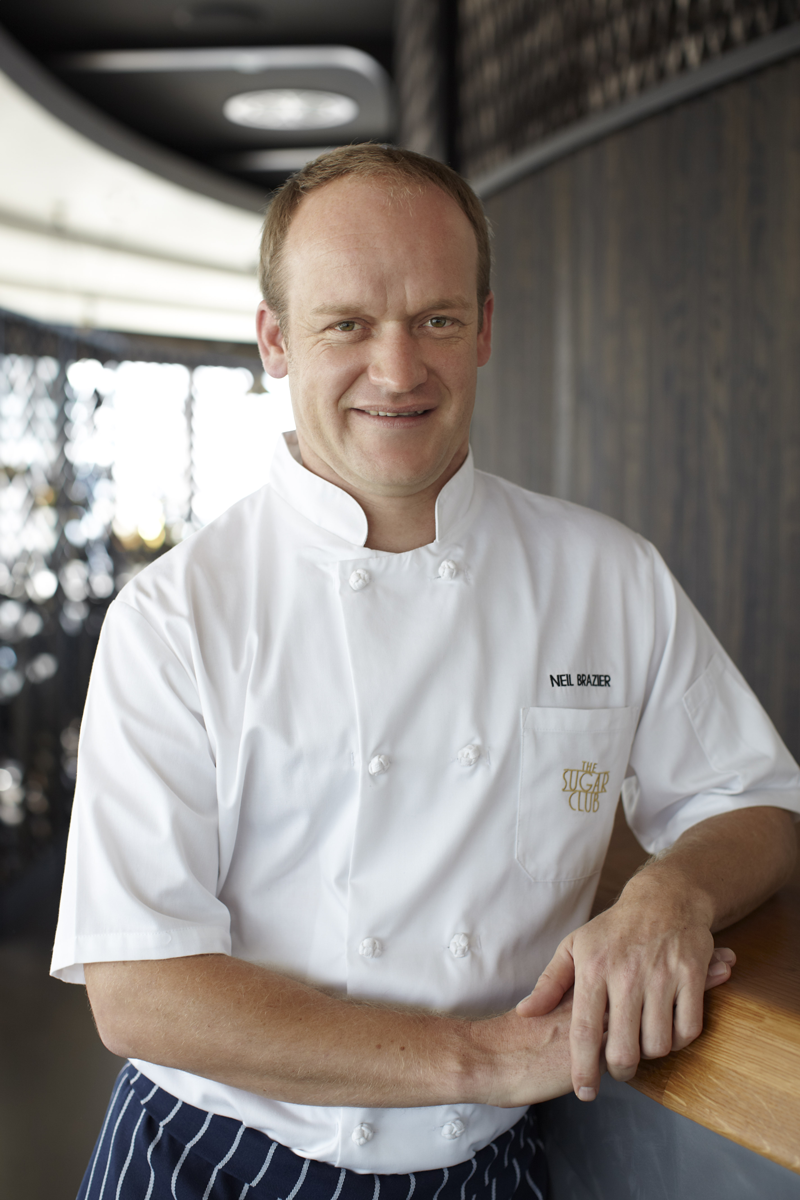 Introducing Neil Brazier, Head Chef at The Sugar Club
"Cooking is part of me, it's a passion and a very extreme one at that!
"I am a Michelin experienced chef with 16 years' industry experience and there is still nothing I would rather do. I have had the good fortune to travel the world cooking and sampling a huge variety of foods. Along the way I have cooked for quite  a few internationally famous and well known guests.
"I have over 10 years experience in New Zealand kitchens and highlights include working along­side Paul Jobin to set up The Lodge at Kauri Cliffs.  I then returned to England specifically to further my experience in Michelin star cook­ing before settling back here in Northland, taking up the position of Head Chef at Kauri Cliffs. It was during my four year stint at The Lodge that we won the title of the 6th best lodge in the world. On the strength of that success I bought The Landing Restaurant which I rebranded to Pear Tree Restaurant and Bar, winning numerous awards. As a chef and restaurant owner I have been involved in many dem­onstrations and events.
"I have a passion for producing only the freshest, most interesting and best tasting food and look forward to showcasing this on the menu at The Sugar Club."
Level 53, Sky Tower
09 363 6365