Jun 25, 2015 Restaurants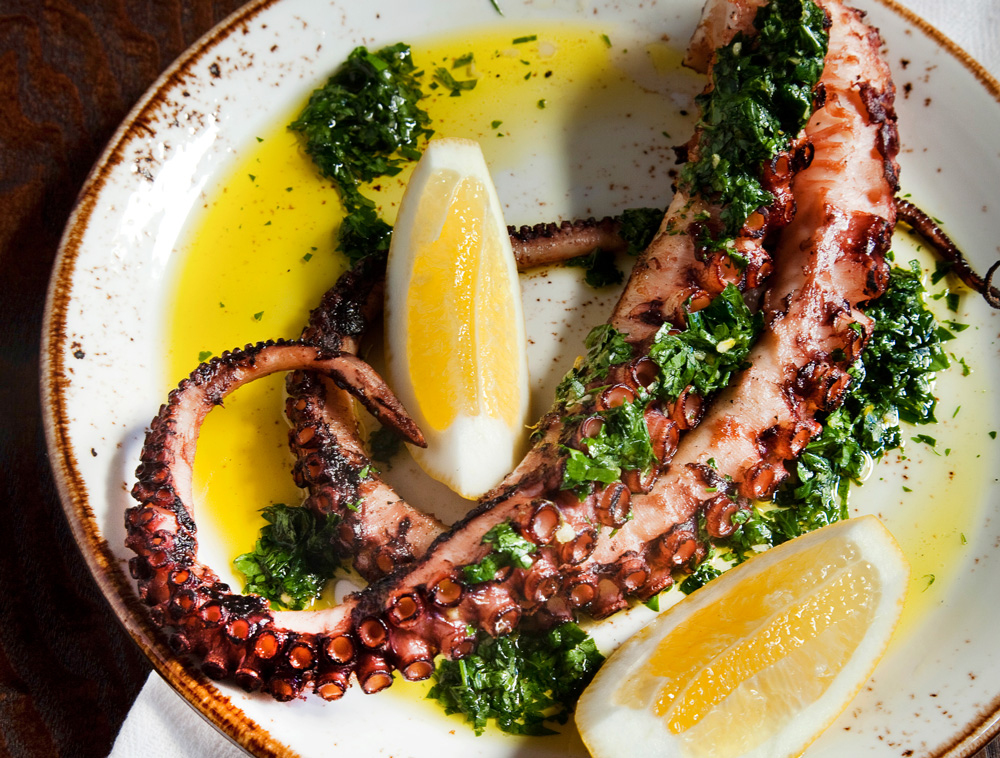 90 Federal St, central city. Ph 363-7030, skycityauckland.co.nz
Breakfast, lunch  & dinner 7 days. $$
Finalist, Best All-day Restaurant / Finalist, Best Shared Table
There are probably two types of people in the world: those who cannot wait to eat the octopus dish shown above, and those who couldn't think of anything worse. If you're one of the latter, be reassured: among the many other delights you'll find are zucchini flowers, an "orgy of mushrooms", duck-fat roast potatoes, whole fish cooked in seawater from the Coromandel where it was caught (yes, true), and an unbelievably good vegetarian ravioli.
And if you do like octopus? It's outstanding. Proprietor/chef Sean Connolly (also the man behind The Grill), take a bow.
A favourite dish: Chargrilled octopus, lemon, garlic & parsley (pictured).
SMART DINING
Shared-plate options
Fixed-price meals
Good for vegetarians
Free-range chicken and/or pork
Private room
Takes large groups
Bar
Craft beer selection
Good for kids