May 24, 2016 Restaurants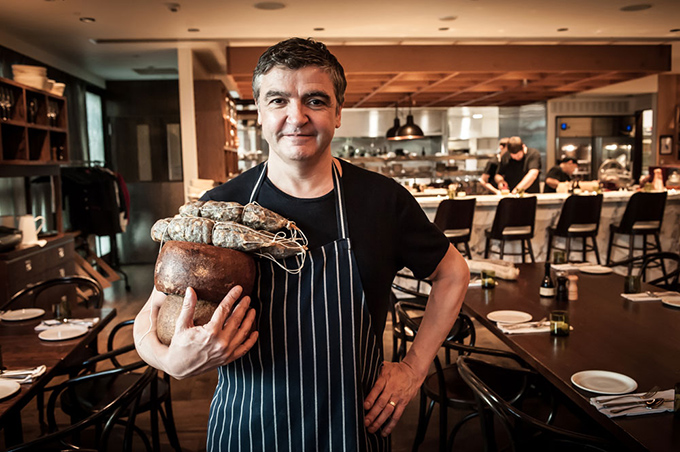 What makes it special?
Gusto is the house restaurant for the SkyCity Grand Hotel, which means hotel patrons are spoilt rotten: this is easily the best hotel restaurant in town.
Behind the scenes
It's easy to overlook Gusto, and that's a shame. Down the end of the Grand Hotel foyer there's a big open bar, and behind the bar is the restaurant. Sean Connolly has dedicated his menu to rustic Italian magnificence: pappardelle with duck and pea ragu; big, garlicky octopus tentacles; Tuscan fried chicken; an "orgy" of mushrooms with ricotta gnocchi. The dining room has a faded spendour (it was formerly a fine-dining venue) and it's still an excellent place to eat, whether for a quick bite before a show, a special dinner for two or a cool place with great sharing plates to hunker down with friends.
A favourite dish
Rag pasta with pumpkin, pistachio and pecorino.
What it offers
Shared-plate options / Fixed-price meals / Chef's Table in the kitchen / "Trust the Chef" dinner / Lunch pasta special for $15 / Good for vegetarians / Free-range chicken and/or pork / Private room for 28 / Takes large groups / Good for kids / Bar / Craft beer selection
Finalist, Best All-Day Restaurant
Inner-City bistro
Bookings: Yes
Price: $$
Seats: 100
Hours: Breakfast, Lunch and Dinner 7 days.
Chef: Sean Connolly


SkyCity Grand Hotel, 90 Federal St. Ph 363-7030, skycityauckland.co.nz
Finalist, Best All-Day Restaurant