May 21, 2018 Restaurants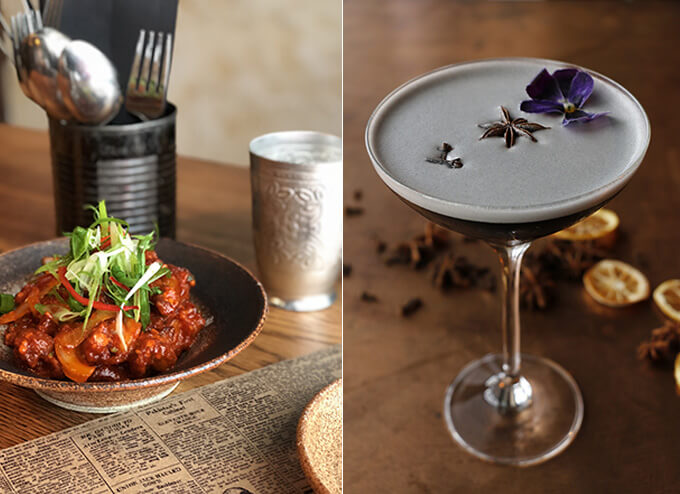 Metro Top 50 restaurant 1947 eatery is all about the traditions of Indian cuisine in a sleek, modern setting, writes Kate Milliken.
If you weren't looking for 1947 eatery, you might just miss it. Discovering this restaurant, tucked away in Federal St, is like stumbling across a culinary gold mine.
The menu is governed by classical cooking techniques, enlivened with a contemporary twist. From the moment you step into 1947's relaxed and modern interior, you'll embrace the concept this restaurant stands for: freedom.
The dishes on the menu progress "from the streets to the palaces," says the head chef. The art of slow cooking is well represented here, with a start-from-scratch mentality that means every curry has an individual, traditionally-made gravy. This can make wait times longer, but the depth of flavour makes it worth it. The Daal Makhani, cooked over the course of 48 hours, has no cream, yet the creaminess and richness of flavour is something that can't be replicated without such care.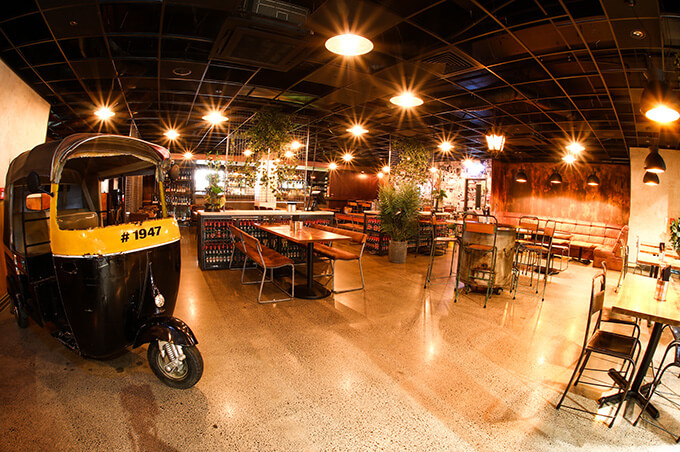 In a move away from stereotypes, the menu is not curry focused. The Dahi Kebabs, vegetarian patties filled with yoghurt and cream cheese, have such seductive, spiced flavour they will have you re-evaluating everything you thought you knew about yoghurt dishes. Another stand-out, the crispy stir-fried chilli chicken, offering a delicious mix of Indian tandoori and Chinese sweet and sour, is both succulent and flavoursome.
Restaurant manager Sahil Patel is a fountain of knowledge, not only about his food but also about his tenderly nurtured brainchildren — the cocktails. Think less cocktail, more work of art, these are cocktails that taste amazing to the very last sip. Sahil understands the science behind a great cocktail, and the tequila and lychee 'Migrating Eagle' is a must-try.
The extensive wine and craft beer list makes 1947 a great place to visit for a drink and, if you don't indulge in dinner, order a plate of the moreish curry fries.
While 1947 is every inch a modern eatery, for its trio of owners Angela Gaikwad, Harry Singh and Areeb Taimoori, honouring the past and the integrity of their beloved cuisine is part of the enjoyment. Taking its name from the year of the partition and beginning of independence for India, 1947 delivers exceptional food that isn't pretentious or overcomplicated. ?Freedom of great taste" is this restaurant's mantra.
1947 eatery, 60 Federal St, Auckland
Visit www.1947eatery.co.nz