Aug 1, 2014 Restaurants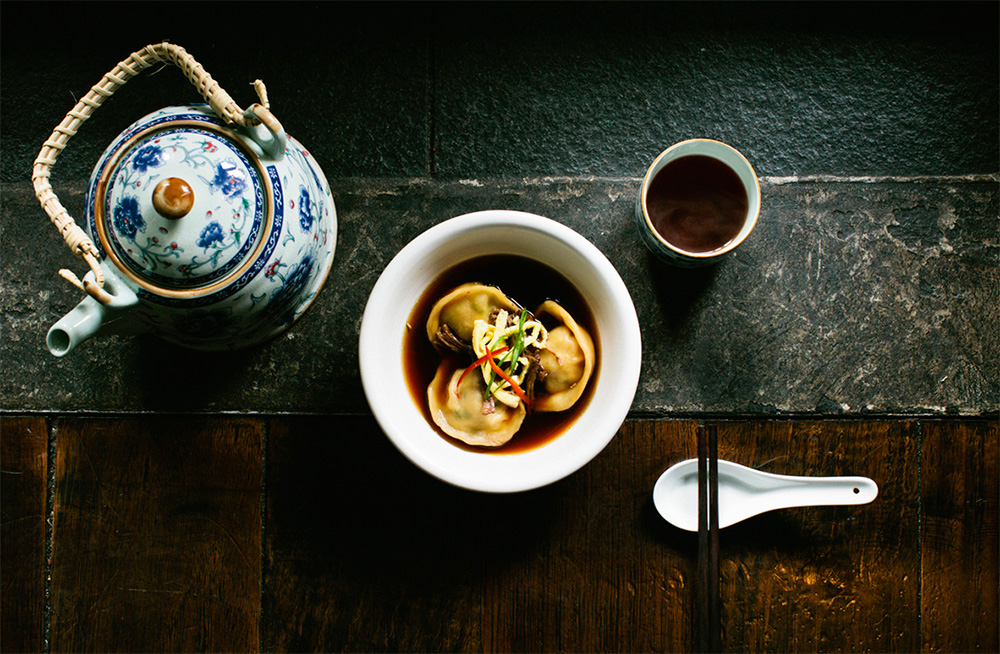 By Simon Wilson. Photograph by Anna Kidman.
We've always loved the atmospheric elegance of Britomart's Xuxu, and now we're sharpening our chopsticks so we can love it even more. Why? In a word: dumplings.
It's such a good idea. Dumplings – the good ones – are among the great food treats of this city, and without wishing to take anything away from Balmoral, we reckon they're the perfect accompaniment for a sophisticated cocktail and wine bar environment too. Step up, Xuxu Dumpling Bar. From today, the Cheshire Architects-designed Xuxu Dumpling Bar is serving Chinese dumpling delights like beef and celery, prawn har gao (clear dumplings) and potstickers, along with much rarer offerings like Nepalese momos and Korean mandu dumpling soup.
The kitchen is still in the hands of chef Xuyen (Xuxu) Do Thi, whose father taught her to cook at an early age, back in Hanoi, and also gave her a love of different types of food. Xuyen says when she was little he used to travel throughout South East Asia, returning each week with new recipes for them to try.
The bar is headed up by Andy Bage, who says he will be changing the wine list "every two weeks", while the music, mainly jazz, is curated by Wellington musician Julien Dyne. Dyne himself will be playing at Xuxu Dumpling Bar with his trio every Thursday, with DJs who don't play the charts taking over on Friday nights.
It's not that Britomart needed to get any cooler, but it just did.