Mar 13, 2015 Restaurants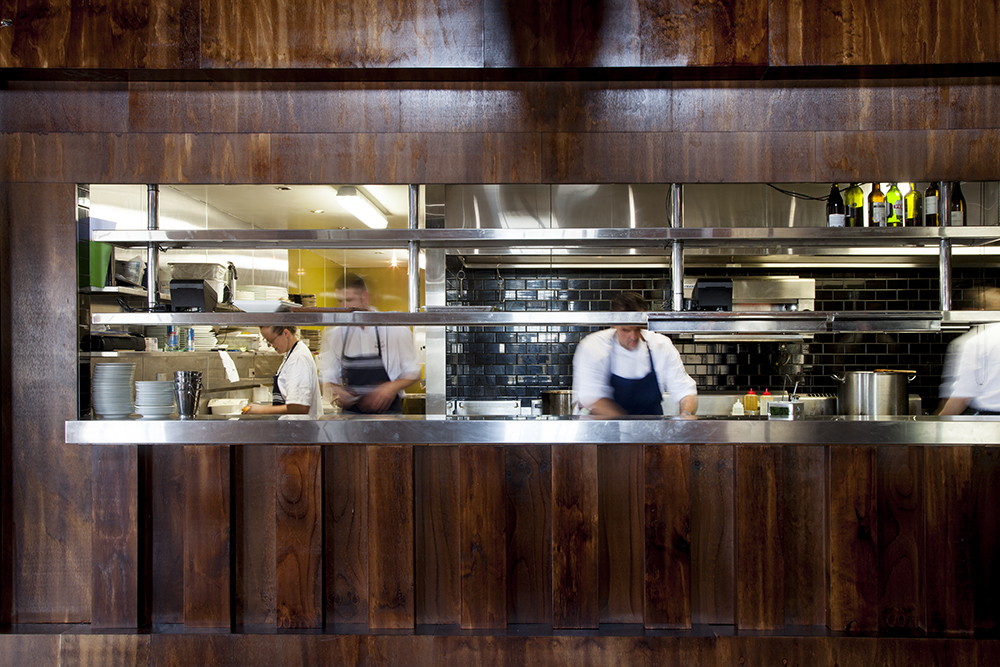 By Catherine McGregor. Photos by Ken Downie.
We may hate to admit it, but there are a few things that Wellington has over us. Better kite-flying weather, that's one. And another: a lot more interesting, idiosyncratic — let's be frank, more plain cool — places to have a drink.
So it was with a mixture of excitement and trepidation that Aucklanders met news that Wellington's legendary Matterhorn has opened in the old Libertine space. Owner Mark Keddell and executive chef Sean Marshall know lovers of the Wellington original may be apprehensive about an Auckland version. But they're confident lightning can strike twice.
"Matterhorn is about more than great food and cocktails and standard of service," says Marshall. "It's a holistic experience. The thing people really love about Matterhorn is the diversity of its demographic – you'll have a government bureaucrat next to a skateboarder next to a bearded fifty-something next to a table of hipsters, and everyone belongs. That's something we want to recreate here.
"I remember when we were working at Roxy and Everybody's [which Keddell and Marshall were involved with while connected to the Pack hospitality group – the duo are now fully independent], I kept saying 'well, at Matterhorn we'd do it like this'. There's a Matterhorn way that just works."
Bringing "the Matterhorn way" to Auckland meant giving the loft-like Libertine space a subtle refit, adding interior walls and low-hanging lights to create a sense of intimacy and discovery. Instead of being able to view the entire bar from the entrance, a narrow corridor now leads you straight into the centre of the room. The bar area is separated from the rest of the room, Matterhorn Wellington-style, and another wall splits the dining area in two.
Between opening The White Rabbit, overhauling Matterhorn Wellington and launching Auckland, Marshall is onto his third new menu in four months. His Matterhorn Auckland menu, devised in collaboration with head chef Ben Tuhakaraina, includes lots familiar to Matterhorn fans – a selection of raw appetisers, a deconstructed wild rabbit dish, a duck entrée – but all given a new spin. Wellington's "duck and brioche", for example, becomes "duck Wellington", both a witty take on the classic beef dish and a nod to the restaurant's roots. Look out also for the seafood consommé, a tweaked version of the Roxy dish that won Best Dish at the 2012 Metro Restaurant of the Year awards.
Thanks to sommelier Gary Olasz and champion mixologist Riki Carter, here on loan from the Welllington operation, the drinks list has had a complete revamp. The wine list stretches to 150 bottles and the cocktails are designed to be the match of anything you'd drink in Wellington. So raise a glass to the Matterhorn – a corner of the coolest little capital finding a home in the big smoke.
Matterhorn
37 Drake Street
Freeman's Bay
Auckland
matterhorn.co.nz
Open daily from 3pm.