Jun 25, 2015 Restaurants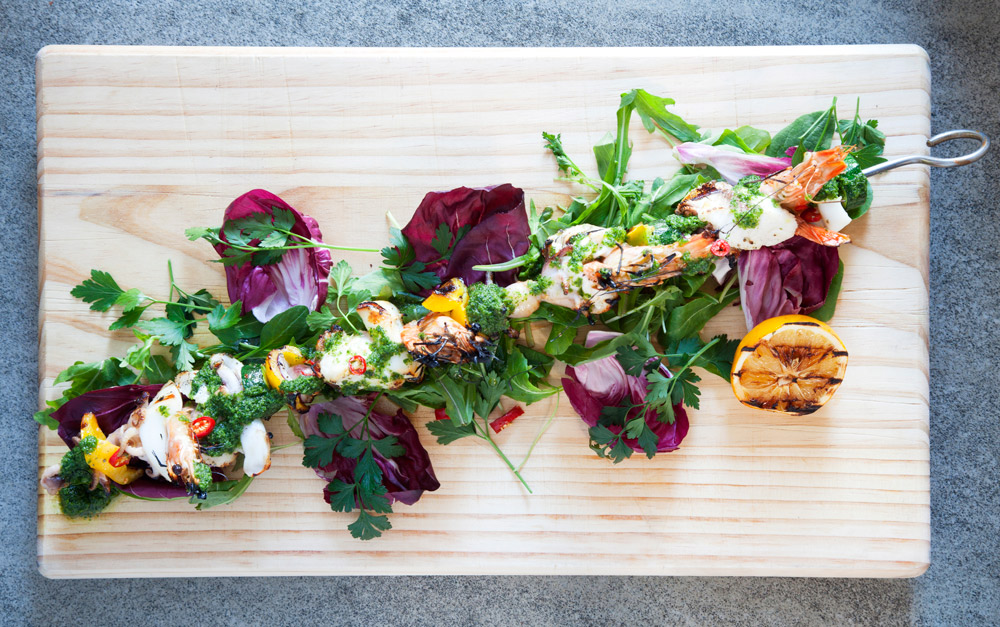 244 Ponsonby Rd, Ponsonby. Ph 302-2665, farina.co.nz
Lunch & dinner 7 days. $$

That's the Italian flag waving at you through the colour scheme of Farina: all red, white and green, and — can we say it? — just a little splattered, with love, with spaghetti sauce. Sergio Maglione and Mike Ross, formerly of Totó, have shifted up from Nelson St, complete with their world-famous-in-Auckland, metre-long pizzas, and set up shop in a very trendy, very informal place dedicated to the joys of eating.
The pastas are so good it's hard to stop eating them, and one of our judges says the tiramisu is the best in town: it's "like eating a coffee cloud", he says.
A favourite dish: seafood spiedini (a half-metre skewer crammed with marine delights, pictured).
CITY BISTRO
Shared-plate options
Free-range chicken and/or pork
Takes large groups
Bar
Craft beer selection
[booking_form]