Oct 8, 2018 Restaurants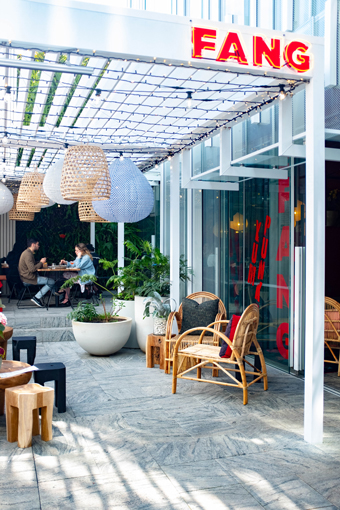 After a run of successful cafe openings, Fran Mazza and Aaron Carson open their first restaurant, Fang, which riffs on Sichuan flavours.
Behind Fran Mazza and Aaron Carson's already established Parnell cafe Winona Forever is their newest endeavour, Fang, a Sichuan-influenced restaurant with a sunny courtyard, swinging lanterns, colourful flowers and long-lunch-ready day bed seating outside.
Inside is a large, raucous dining area with several defined spaces including communal tables and a more private plush velvet-clad nook upstairs, complete with a radical lighting installation featuring decorative umbrellas and unicorns (yes, really).
The eatery is one of several the couple have opened this year, along with Rude Boy, Friday I'm In Love, and Major Tom. It is, however, their first foray into restaurants. Even so, Mazza is emphatic that the team has "never had a first service this good." Indeed, the place is packed with wait staff breezing around busily, wearing bold, graphic printed shirts from Barkers.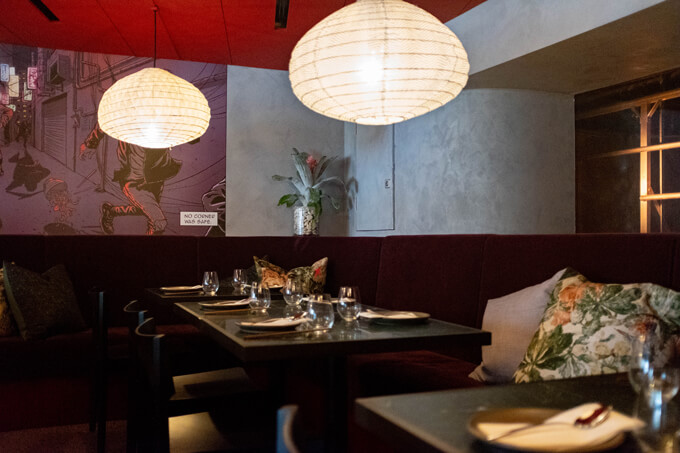 The menu riffs on Sichuan flavours, presented in playful ways. A dish of cured salmon tartare is served in crunchy seaweed cones and topped with edible flowers (curiously, everything here seems to be garnished with a nasturtium or two). Predictably, with one Sichuan-born and one Hong Kong-born dim sum chef at the kitchen's helm, dumplings and steamed buns also feature in flavours that run from beef teriyaki and sesame, to prawn and scallop.
Read more: Auckland's best restaurants by cuisine | New cafe Revolver is a fresh energetic addition to St Kevins Arcade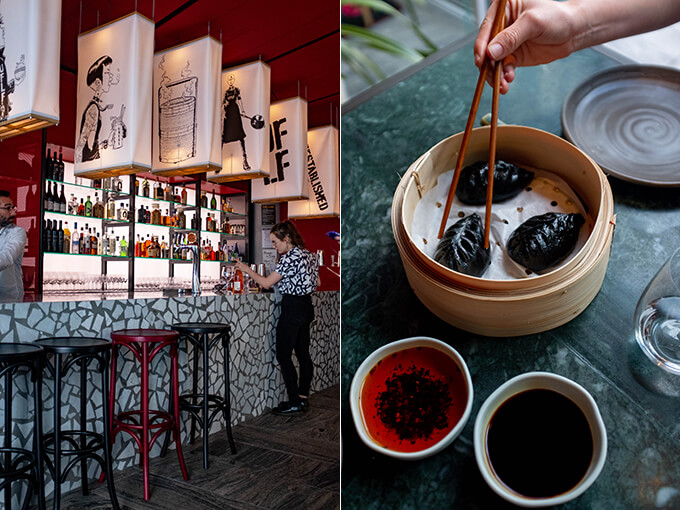 The cocktail menu ranges from the sweet and over-the-top 'Pink Fang', which is topped with fairy floss and looks like something Barbie might drink, to the more piquant 'Mr Yum's Kiss' which contains Tanqueray 10, Plymouth sloe gin, lime and coriander.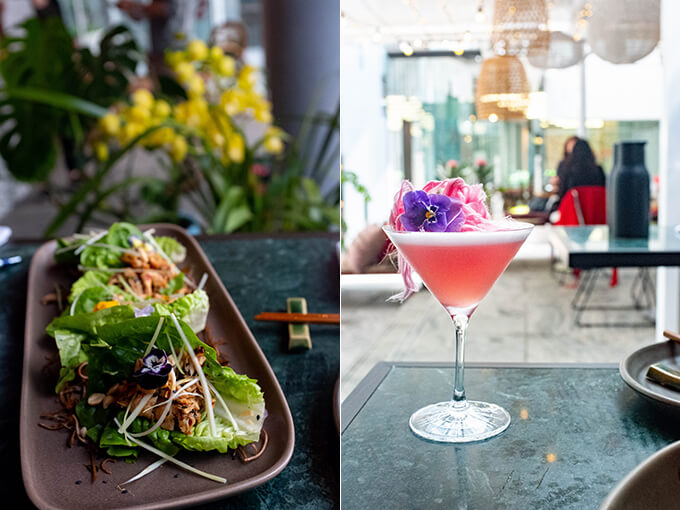 Loud and fun seem to be the themes at Fang, a quality which reflects the couple's nature. Everything from the cartoon art created by Bro Town illustrator Ant Sang, to the music, to the food and drink has been curated to feel playful. "We're just down-to-earth people," explains Fran, "we don't mind how people come dressed, or who they are, we just want them to have a good time."
Fang
100 Parnell Rd
Parnell
Auckland
@fangyumpunks