May 24, 2016 Restaurants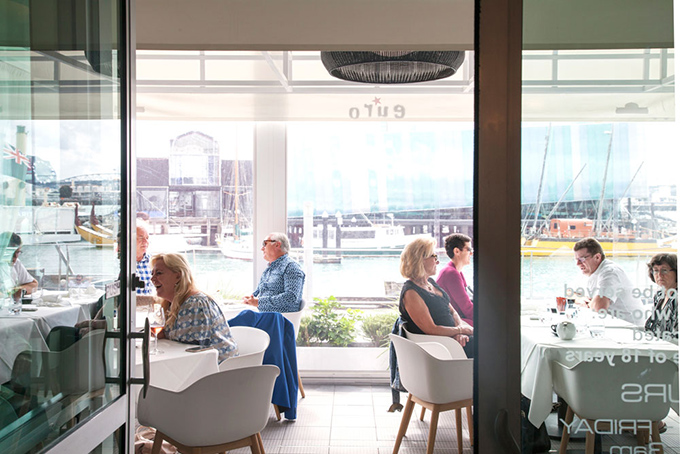 What makes it special?
A new executive chef, new menu and new thinking about the whole place have made Euro once again one of the loveliest places to dine on the Auckland waterfront.
Behind the scenes
Euro has always had good bones. In winter, that deep room is a welcome haven. In summer, the terrace offers endless interest: vintage boats, fishing boats, tourists strolling curiously to the end of the pier (they must be so confused to find nothing there). It also has a big bar, a waitstaff in starched white aprons who observe the old-fashioned verities, and over the years the kitchen has seen a lot of good cooking. That's all more true than ever now, with new chef Gareth Stewart mixing his commitment to fish with a loyalty to old Euro standards and strong innovative flair.
A favourite dish
Saffron linguine, spanner crab, little-necked clams, chilli, garlic and oregano.
What it offers
Free-range chicken and/or pork / Good seating outside / Takes large groups / Bar / Craft beer selection
Smart Dining
Bookings: Yes
Price: $$$
Seats: 120
Hours: Lunch and Dinner 7 days.
Chef: Gareth Stewart, executive chef; Hayden Smith, head chef
Shed 22, Princes Wharf. Ph 309-9866, eurobar.co.nz