Jun 25, 2015 Restaurants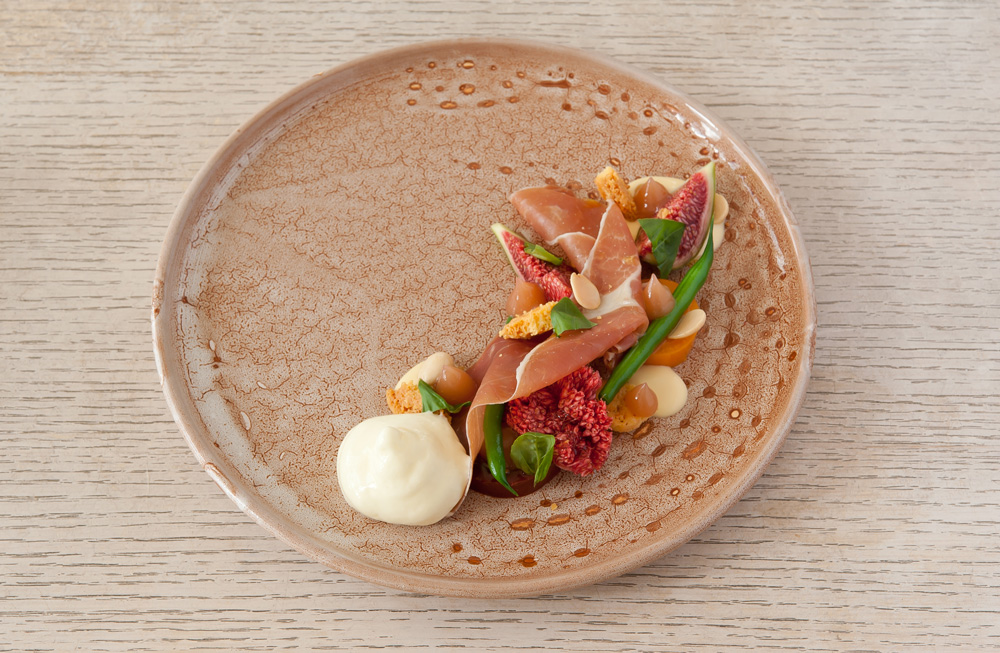 82 Hinemoa St, Birkenhead. Ph 419-9082, eightpointtwo.co.nz
Lunch, Saturday-Sunday, dinner 7 days. $$

Lindsay Swannack has been running this bastion of quality on the Shore for many years now, and just recently he did something pretty special: he talked Clooney executive chef Des Harris into becoming his consultant chef.
The result is brilliant: the food here is a little less fine-dining than in town, but Harris's trademark sous-vide perfection in the meats, beautiful presentation and creative use of fruit are much in evidence. Swannack knows his wines and is a very genial host, and the dining areas have a cool elegance.
A favourite dish: entrÉe of fig, serrano ham, almonds & cheddar (pictured).
NEIGHBOURHOOD
Fixed-price meals
Free-range chicken and/or pork
Good seating outside
Private room
Takes large groups
Craft beer selection