May 24, 2016 Restaurants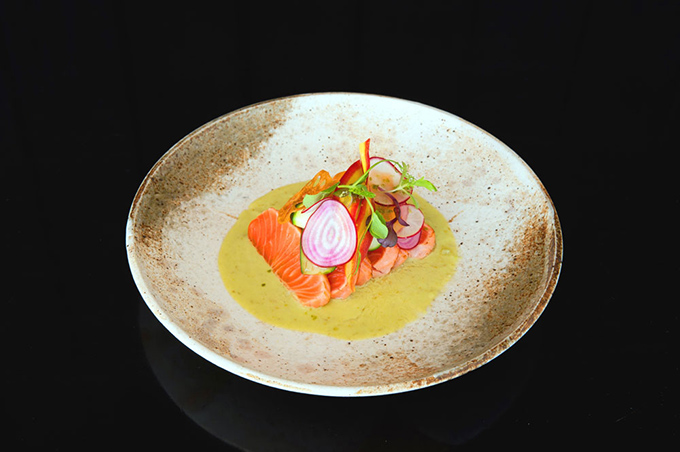 What makes it special?
Sushi and sashimi and something lovely to drink? Bento boxes for lunch? An intimate dinner? A feast for the crew? Ebisu is big and smart, and offers a wonderfully rewarding experience.
Behind the scenes
There's a very classy Izakaya menu at Ebisu: beautifully presented dishes where culinary restraint allows the core flavours to shine: miso, ponzu, yuzu, nori, shichimi pepper… One of our judges said she and her companion basically fought each other for the last piece of eggplant in one dish. The room is large and elegantly dark, with a high stud: it's gracious, and you get a striking sense of privacy. Business people come here a lot, and so do family groups — they've got high chairs for babies. Ask for advice on the sake: it's just the place to explore the exotic.
A favourite dish
Seared duck breast with soy and ginger, pickled nashi pear, shichimi pepper and green tea salt.
What it offers
Shared-plate options / Set menu options / Degustation option / Good for vegetarians / Takes large groups / Bar / Omakase night: chef's choice, 9 courses for $90pp, last Monday of the month
Smart Dining
Bookings: Yes, for lunch; also dinner for 5+ people
Price: $$
Seats: 120
Hours: Lunch Mon-Fri; Dinner 7 days
Chef: Fred Wong
116 Quay St. Ph 300-5271, ebisu.co.nz