Nov 30, 2018 Restaurants
It's all in the name. Dice & Fork is Auckland's new board game bar and eatery.
With shelves full of all your favourite board games from familiar favourites like Jenga and Connect Four to more complex social deception games like The Resistance, Secret Hitler and classic long play games like Settlers of Catan, Dice & Fork aims to answer the classic question of "what are we going to do tonight?"
The airy and spacious brick-walled bar and eatery is the first of its kind in Auckland but as the co-owner, Hayden Young points out, it isn't a new idea. He and his wife Kathy Jiang are fans of board games and liked the idea of something to do at night that isn't a club.
"Somewhere to be a little bit more nerdy," says Young. And indeed, it is quieter than your typical bar, "but not too quiet," he says.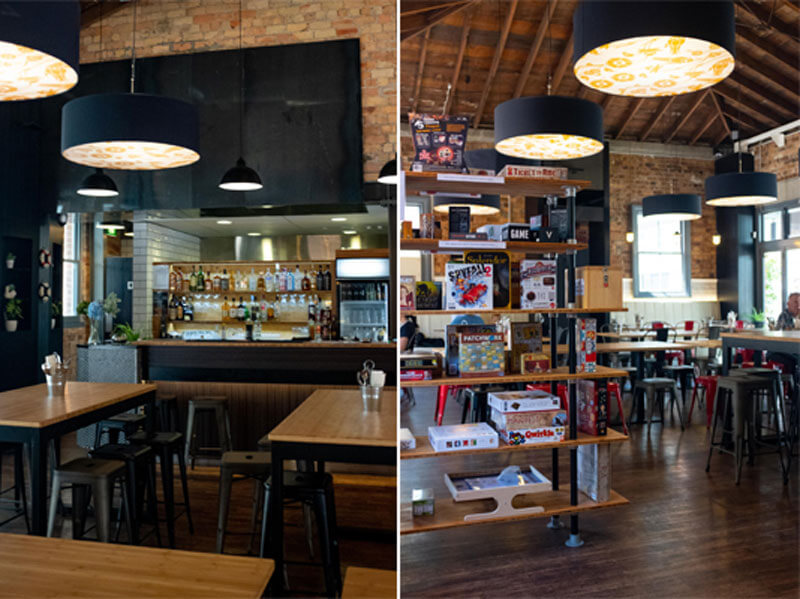 The menu also differs from your typical bar fare. Chef Conrad Arceo previously worked at Britomart's Oakroom and Russian-inspired Meadowbank cafe Moloko.
Arceo explains he was inspired by both of those restaurants, with the fresh, shared-food mentality and the Russian love of preserves and pickles. The dishes are designed to be snackable, but substantial enough to be an entire meal.
Arceo points out that it all fits with the Kiwi preference for "hand-style food that you can grab and eat."
Young recommends the crispy tacos.
"They aren't authentic Mexican, they're more fusion. A Kiwi take," he says. They're available in crispy chicken, smoky beef, crispy fish, pan-roasted mushroom, and eggplant – a pretty decent portion of the menu is vegetarian.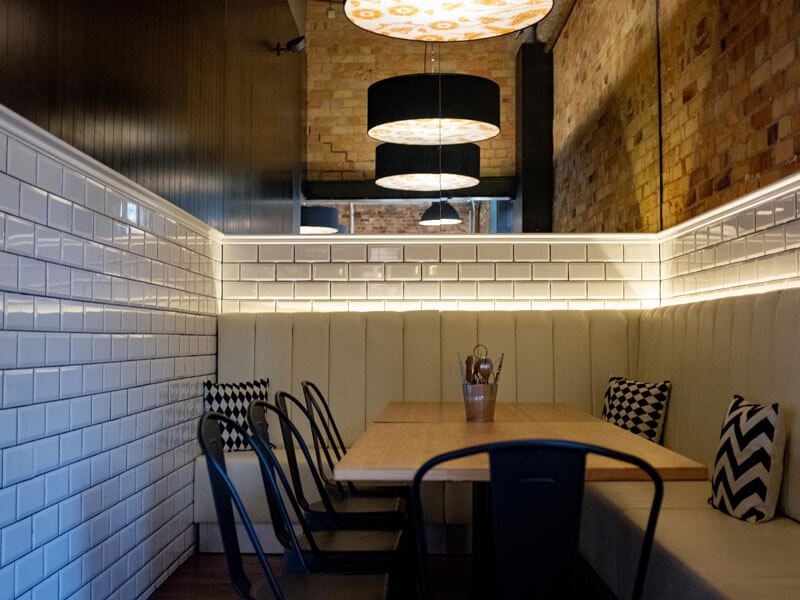 The bar is stocked with beers, cider, cocktails and mocktails: classic tipples like pina coladas and mojitos are followed by matching alcohol-free equivalents.
Alongside the kids' menu, the mocktails hint that Dice & Fork would suit a kids' party, just as much as an office lunch or as Hayden points out, a first date.
"It's an icebreaker," he points out playing one of their 140 board games as a first date activity.
And compared to going to a club, "you can learn a lot more about someone by playing one of these games."
Victoria Park
Shop 10A, 210-218 Victoria St W
Freeman's Bay
@diceandfork