May 24, 2016 Restaurants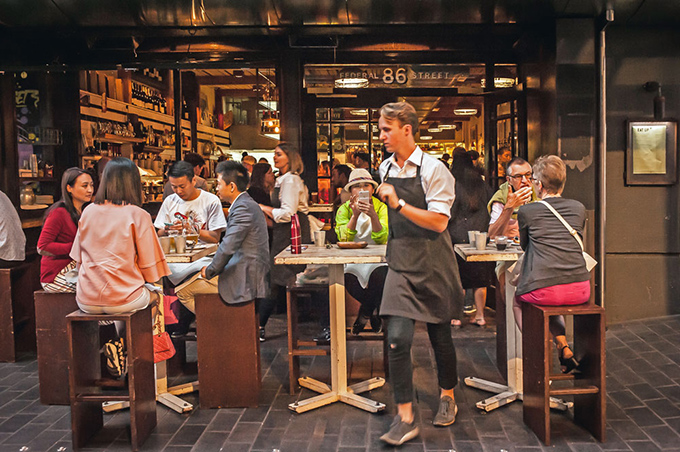 What makes it special?
Effusively efficient service, oftenwith owner Al Brown himself on the floor; super-tasty Kiwiana food treats (lamb ribs, multipleoyster and clam varieties, sugar pie); wine on tap; an informal room that, for all its busyness, retains a remarkable grace. Oh, and Auckland's original sliders.
Behind the scenes
In 2011, restaurateur Al Brown revolutionised Auckland dining, not just with the raw bar, the sliders and the wine on tap, but with the notion that everyone — in everything from suits to jandals — would enjoy the raucous conviviality of a place where eating simple superb food and being looked after with boundless skill and charm were matched by a promise: you'll just have so much fun. Sure, it's crowded. But they look after you while you wait.
A favourite dish
Fergus' bone marrow, wood-roasted with parsley and shallot salad.
What it offers
Shared-plate options / Free-range chicken and/or pork / Good seating outside / Bar / Wine on tap / Craft beer selection
Inner-City Bistro
Bookings: No
Price: $$
Seats: 110
Hours: Breakfast, Lunch and Dinner 7 days
Chef: Kyle Street, executive chef; Andrew Mackle, head chef
86 Federal St. Ph 363-7048, eatatdepot.co.nz

Winner, Best Inner-City Bistro; Winner, Metro Peugeot Restaurant Personality of the Year: Nick Gallagher; Runner-up, Best Service; Finalist, Best All-Day Restaurant; Finalist, Peugeot People's Choice Award for Auckland's Favourite Dish: Sugar Pie