Jun 25, 2013 Restaurants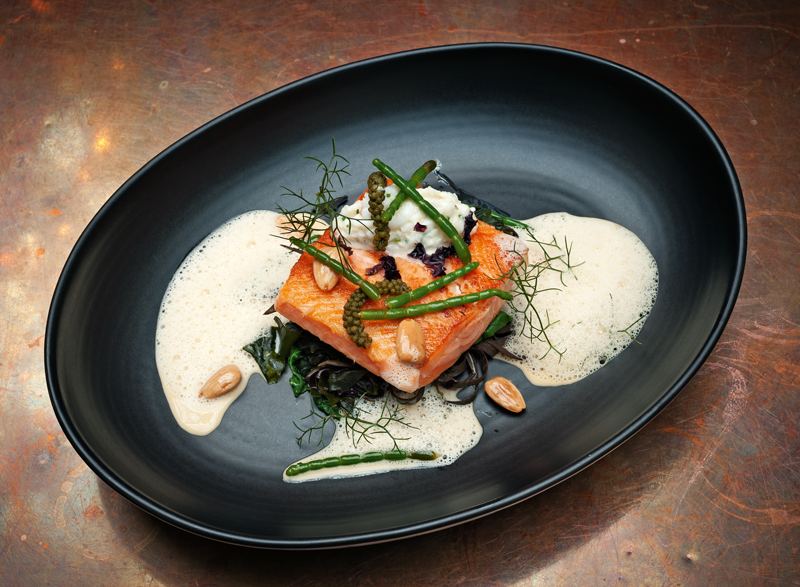 3B O'Connell St or 2 High St, CBD. Ph 969-1545. hoteldebrett.com.
Breakfast, lunch & dinner, 7 days.
DeBretts Kitchen has the distinction of being the only hotel restaurant in our Top 50 this year, which says a lot about all the other hotels that should be doing better, and the dedication of Michelle Deery, who runs Hotel DeBrett, to getting it right here. And she sure does that. This funky but upmarket restaurant in the atrium of the delightfully renovated hotel, right in the heart of the CBD, shares an informal area with the bar, making it a great place to meet for a drink, before allowing yourself to be seduced into staying on for a meal… The menu is proudly Pacific Rim, with dishes like tuna tempura with smoked nori mayo, radish and yuzu caramel leaning one way, while sirloin with butternut and carrots tips you back the other and cider-cured salmon with crab, sea vegetables and almonds seesaws between. It wouldn't work in the hands of many chefs, but it does here. DeBretts Kitchen is a hidden gem in this city, but it shouldn't be. $$$$
3 Spoons
A favourite dish: Corn fritters with sweetcorn custard, smoked tomato and avocado.
Shared-plate options / Free-range chicken and/or pork / Private room / Takes large groups / Bar / Craft beer selection
[booking_form]