May 24, 2016 Restaurants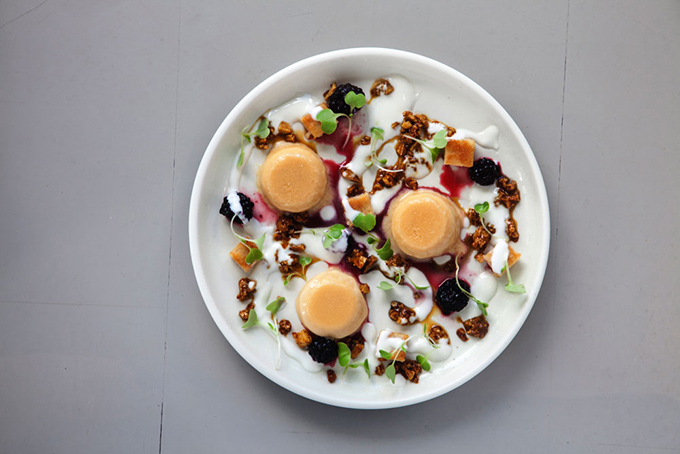 What makes it special?
Hallelujah. In all the beautiful parks and outdoor wonderlands of Auckland, there is now a great place to eat. The new Cornwall Park Bistro makes the city as a whole decisively more accomplished.
Behind the scenes
Note: we are not talking about the Cornwall Park Cafe , which is nearby. The same company runs both, using the same website, and navigation can be confusing. The bistro is in the old brick restaurant building, with the ice-cream shop (now The Creamery) to one side. It's smart, with a big bar, elegantly spaced tables and floor-to-ceiling windows. So nice. You're sitting in that astonishingly beautiful park, eating lovely food with a lovely glass of something to hand, attentive waitstaff hovering but not intruding. Perhaps a string quartet would be in order. It's that nice.
A favourite dish
Hot-smoked eel, apple, ginger, fennel, pancetta and frisee.
What it offers
Good for vegetarians / Free-range chicken and/or pork / Good seating outside / Takes large groups / Bar / Craft beer selection / High tea (Sun-Tue; booking required)
Destination Restaurant
Bookings: Yes
Price: $$
Seats: 200
Hours: Breakfast Sat-Sun; Lunch 7 days; Dinner Wed-Sun.
Chef: James Kenny
 
Michael Horton Drive. Ph 630-2888, cornwallparkeateries.com


Finalist, Best New Restaurant; Finalist, Best New Fitout