May 24, 2016 Restaurants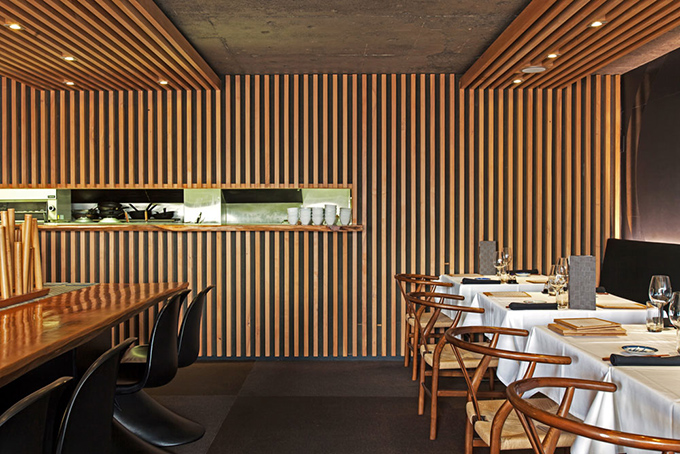 What makes it special?
Hidden down a semi-suburban street, this elegantly modernist restaurant offers exquisite Japanese dishes from one of the finest chefs in the city: a  study in perfection.
Behind the scenes
It takes a special something to be as thoughtful and skilled in everything you do as they are at Cocoro , in the kitchen and on the floor. Sometimes, though, too much care can strip the life out of a thing. That's not the case at Cocoro. Each dish is presented as a surprise and delight: on a log the chef has foraged from a West Coast beach, or in a box that's opened at the table before your eyes. The drinks list is terrific, especially in the sakes but also in the wine. Above all, there is Makoto Tokuyama's food: mouthful after mouthful of revelatory pleasure.
A favourite dish
Charcoal-finished Kuroge Wagyu scotch fillet and shoulder with Asian vegetables, wasabi, garlic and manuka honey-infused teriyaki sauce.
What it offers
Shared-plate options / Fixed-price meals / Degustation options / Good for vegetarians / Free-range chicken and/or pork / Takes large groups
 
Smart Dining
Bookings: Yes
Price: $$$
Seats: 40
Chef: Makoto Tokuyama
Hours: Lunch and Dinner Tue-Sat.

56a Brown St. Ph 360-0927, cocoro.co.nz

Finalist, Best Chef: Makoto Tokuyama