Jun 25, 2015 Restaurants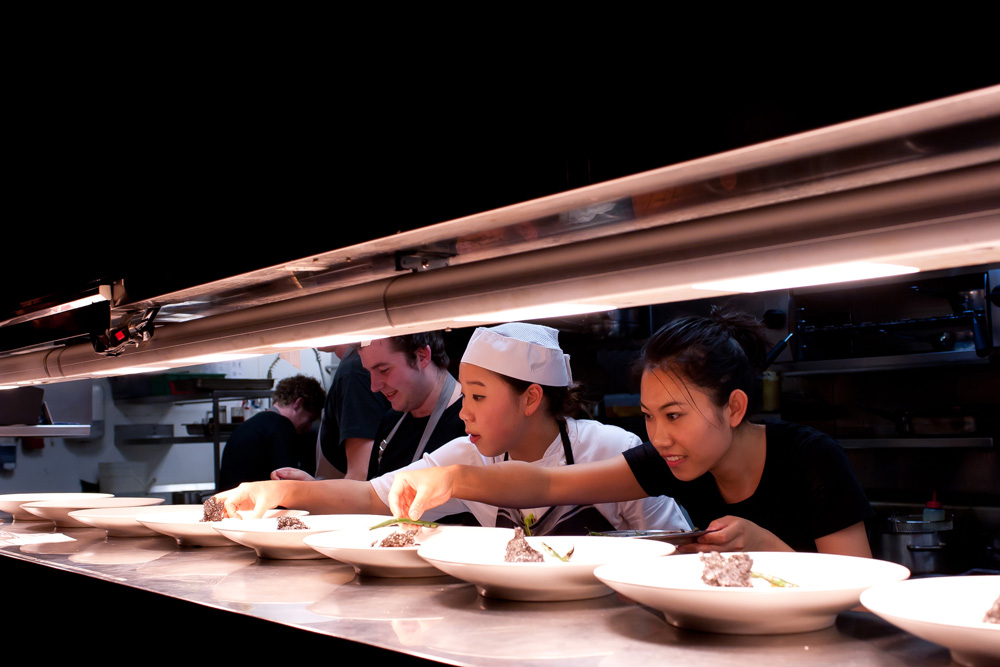 33 Sale St, Freemans Bay. Ph 358-1702, clooney.co.nz
Lunch Friday, dinner Tuesday-Sunday. $$$
Runner-up, Best Smart-dining Restaurant / Finalist, Best Chef: Des Harris
Time for some New York sophistication? Clooney's our pick. The large room, converted from its industrial origins, features circular booths, soft directional lighting and black string curtains, all designed to allow you the pleasures of sitting in a big elegant space and yet enjoy the sense of private-dining intimacy.
The drinks list is strong and the service quiet and attentive — and the food is magnificent: exquisitely cooked, beautiful to look at, so lovely to eat. Des Harris has been in charge of the kitchen for six years now, and he's never been more on top of his game. As for the private room, Belle Epoque, it's now a dream.
A favourite dish: lamb cooked two ways with condensed mushroom, parsnips, onion, kale & morels.
SMART DINING
Fixed-price meals
Degustation
Good for vegetarians
Free-range chicken and/or pork
Private room
Takes large groups
Bar
Craft beer selection
[booking_form]