Aug 18, 2012 Restaurants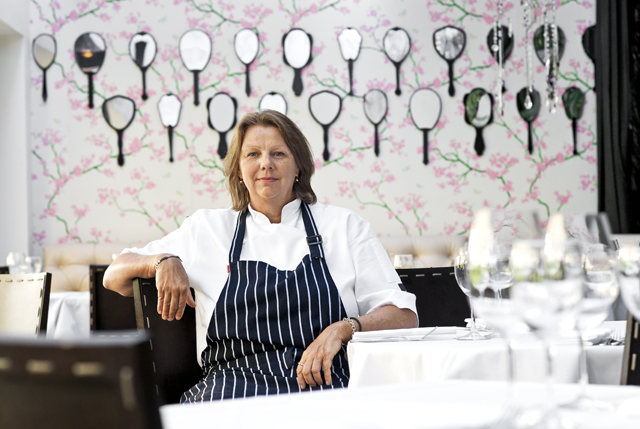 91 St Georges Bay Rd, Parnell.
Ph 303-9660, cibo.co.nz
Lunch Monday-Friday; dinner Monday-Saturday.
Cibo is a mainstay of Auckland dining and it keeps getting better. The fitout, featuring black and a delicate pink and green blossom, is elegant, sophisticated and surprisingly beautiful. And, as has always been the case here, it's witty: where once they hung an enormous gilt mirror, now there is a wall of hand mirrors. Ladies, it is time for lunch. But, of course, this is also a blokes' hangout. The menu reflects the twin appeal, with a mix of small plates and large, and many of the dishes, if you ask, can be sized up to a main or down to an entrée. There are intricate and playfully conceived salads, bigger pieces of beef and venison, serious Asian dishes (delicious Indian dosai and pumpkin; Korean carpaccio with kimchi and ultra-slow-cooked egg) and, dotted through the menu, a series of medleys. Chef Kate Fay (above) is, in our view, the best fusion chef in the city, and she loves to surprise with her combinations: a duck salad with tuna and watermelon on the side; rock-lobster tail with garlic pannacotta. Save room for a piece of baklava, which possibly comes not from Fay's kitchen but straight from heaven.
As for the service, it's almost entirely men and they are all entirely charming.
A favourite dish: Venison with mushroom quinoa, beetroot purée and gorgonzola air.
$$$$  |  FP  |  D  |  V  |  FR  |  C  |  G  |  B  |  GB         what's this?
WINNER
Best Smart Dining Restaurant
FINALIST
Best Service