Jun 25, 2013 Restaurants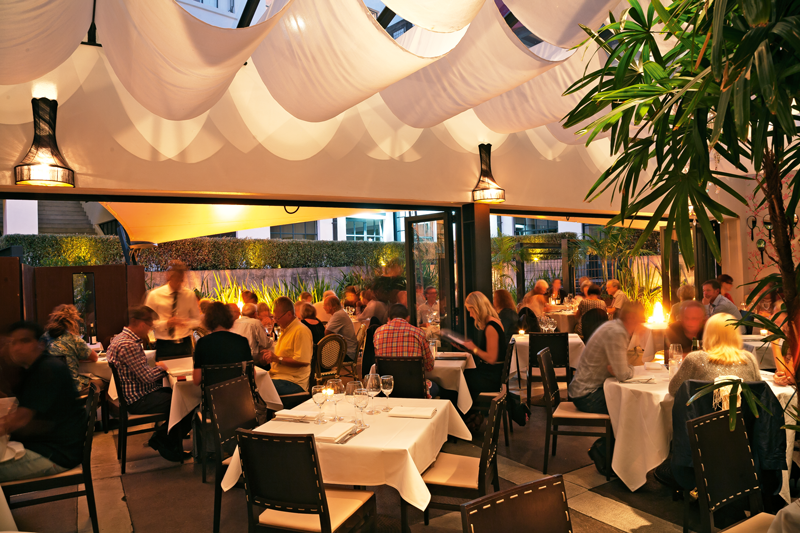 91 St Georges Bay Rd, Parnell.  Ph 303-9660, cibo.co.nz.
Lunch Monday-Friday;  dinner Monday-Saturday. 
Cibo is a mainstay of Auckland dining. The fitout, featuring black and a delicate pink and green blossom, is elegant, sophisticated and surprisingly beautiful. And, as has always been the case here, it's witty: there's a wall of hand mirrors where once they hung an enormous gilt mirror; ladies, it is time for lunch. But wait, this is also a blokes' hangout. The menu reflects the twin appeal, with a mix of small plates and large, and they are happy to resize many of the dishes up to a main or down to an entrée. The long list is stuffed full of treats: intricate and playfully conceived salads, bigger pieces of beef and venison, serious Asian-inspired dishes (salt-crusted prawn laksa with coconut jelly, rice wafer and watermelon) and, dotted throughout, a series of medleys. Vegetarians are especially well looked after (care for some roasted field and exotic mushrooms served with corn polenta, grilled mozzarella, almond gazpacho and sweet-corn custard?). $$$$
4 Spoons
A favourite dish: Steak tartare with 65/65 egg yolk, horseradish snow and crispy capers.
Good for vegetarians / Free-range chicken and/or pork / Good seating outside / Takes large groups / Bar / Craft beer selection