May 25, 2016 Restaurants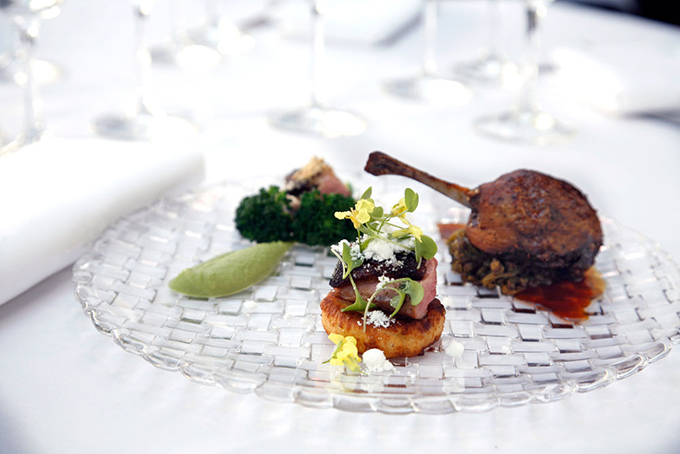 What makes it special?
Long lunch in an exotically planted  courtyard complete with large fish pond? Drinks and dinner with a touch of the tropical? Cibo is Parnell at its finest.
Behind the scenes
The service makes things special. Actually, so do the food and the beautiful old chocolate factory in which the restaurant is housed. But that service: professional, friendly, knowledgeable staff who appear to be having so much fun — one of our judges said they seemed "joyous, as if they were having the greatest night of their lives". Is it always like that? Certainly something to behold. Chef Kate Fay was a fusion pioneer and she's still doing the business with tasty and often exceptionally well-mixed flavours, beautiful presentation and generous portions. Plus, that courtyard — it's the best in town.
A favourite dish
Roasted hapuka with slipper lobster, home-made XO sauce and coconut rice porridge.
What it offers
Set menu option / Degustation option / Express lunch, available until 4pm / Good for vegetarians / Free-range chicken and/or pork / Good seating outside / Takes large groups / Bar / Craft beer selection
Smart Dining
Bookings: Yes
Price: $$$
Seats: 140
Chef: Kate Fay
Hours: Lunch Mon-Fri; Dinner Mon-Sat.
91 St Georges Bay Rd. Ph 303-9660, cibo.co.nz
Winner, Best Service; Runner-up, Best Smart Dining Restaurant; Finalist, Best Wine List; Finalist, Peugeot Restaurant Personality of the Year: Dan Holt