Jun 25, 2013 Restaurants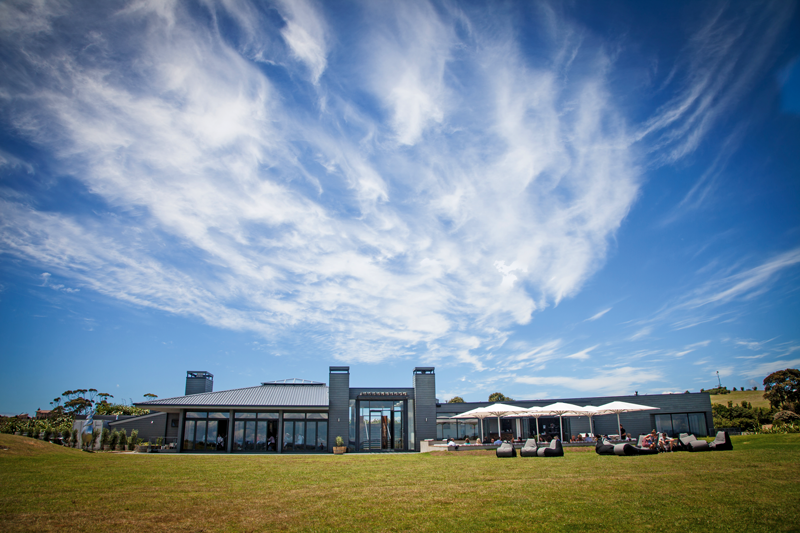 12 Nick Johnstone Drive, Oneroa, Waiheke. Ph 372-5889, cablebayvineyards.co.nz.
Lunch 7 days, dinner Thursday-Saturday, but hours change according to season, so check website or phone office for details.
The restaurant with the best views in Auckland? Cable Bay on Waiheke, just a short hop from the ferry and Oneroa village. Up on a hill, facing west over sweeping vineyards and the sea, with the Sky Tower and the rest of the city in the distance, and the high sky above roiling with clouds or perhaps ablaze with light or thunderous and wet — it's brilliant every which way — and the setting sun glorifying everything. Go on, you deserve it, and so do any visitors you may be welcoming to this city. Cable Bay is a winery restaurant, one of Auckland's best treat places to take visitors, sample the wines, soak up the art — paintings and sculpture by many of New Zealand's best adorn the buildings and the grounds — and allow yourself to be spoiled. $$$$$
3 Spoons
A favourite dish: Ashed goats' curd with fig, beetroot, hazelnut and grapes.
Free-range chicken and/or pork / Private room / Good seating outside / Bar / Takes large groups / Good for kids