Jun 25, 2013 Restaurants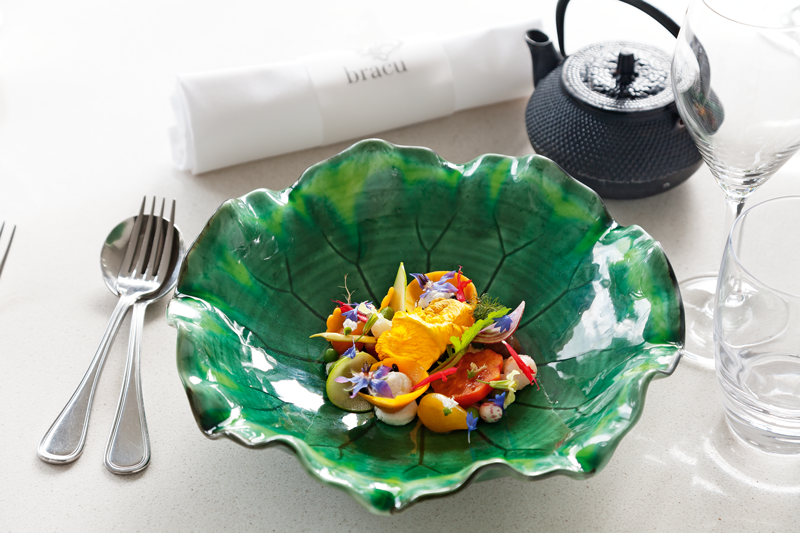 49 Main Rd, Bombay. Ph (09) 236-1030, simuolive.co.nz.
Brunch Saturday-Sunday; lunch Wednesday-Sunday; dinner Wednesday-Saturday.
Runner-up: Best Rural Restaurant
Such an elegant country dining experience. The service is impeccable and the location — a big old villa with a wraparound verandah standing in mature grounds overlooking the thousands of olive trees of the Simunovich Estate — is proudly old-fashioned, and quite lovely for it. Chef Mikey Newlands has a creative, sophisticated approach to his dishes and they are beautifully presented. Mixed melon comes with mushrooms on a scampi and scallop ravioli, and it's both surprising and delightful. Fish is served with curry flavours, which is unusual and lovely. Lamb gets the currently fashionable treatment with baba ganoush, yoghurt and black garlic, but we're not complaining — that's a fine flavour combination. Fresh greens are right from the garden. Servings are country sized, but don't be tempted to skip the bread: it's baked on site and served with their own olive oil. (And yes, you can buy the oils and oil products.) $$$$
4 Spoons
A favourite dish: Roasted market fish with crab, cauliflower and curry butter.
Fixed-price meal options / Degustation option / Free-range chicken and/or pork / Private room / Good seating outside / Takes large groups / Bar / Good for kids
[booking_form]