Aug 18, 2012 Restaurants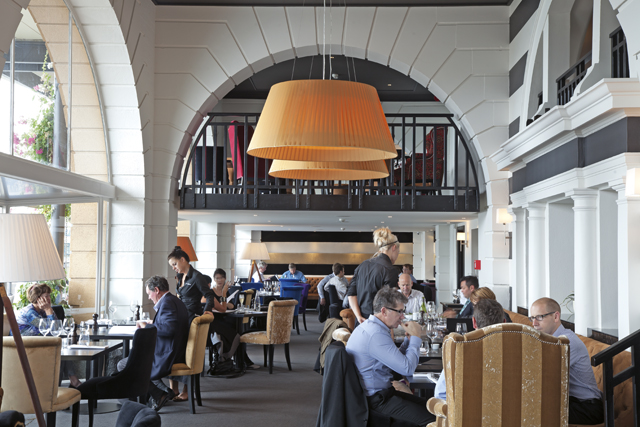 Ferry Building, 99 Quay St, City. Ph 307-6966.
botswanabutchery.co.nz
Lunch & dinner 7 days.   
At last, there's new life in the once-famous Cin Cin premises in the Ferry Building, and it's courtesy of the people behind one of the finest restaurants in Central Otago. Welcome to Auckland is what we say. We've eaten a superb seafood cassoulet here, with super-spicy chorizo and really lovely beans. A French onion soup, cooked with tradition and care; a tasty modernist take on a prawn cocktail; an incredibly good pig's head main; a lovely salmon tartare… it's food to return for. Service during our judging was good but with lapses: in particular, we were left waiting too long between courses. But the view — it's like you've got your nose pressed to the glass watching all the bustle of the ferries and their passengers — is just brilliant. The gold-and-black stripey themed décor, derived from the Queenstown fitout, is wildly striking too. They're brand new, good enough already for our Top 50, and we expect they will continue to improve.
A favourite dish: French onion soup with Emmentaler crouton.
$$$$  |  FP  |  FR  |  PR  |  C  |  G  |  B  |  BM |  CL      what's this?