Nov 6, 2018 Restaurants
With its rows of picture-perfect vines, shade-providing olive trees and Gaudi-esque mosaics, it's easy to be charmed by Casita Miro before you even make it inside the glass-walled dining room. The good times continue inside with service led by the ebullient Cat Vosper and food inspired by Spain and the wider Mediterranean – dishes such as harissa-sautéed prawns and squid feature alongside Spanish classics such as patatas bravas and paella. New chef Rensha Bouwer's menu is divided into tapas and raciones (larger plates), so you can graze over a drink or have a full-on feast depending on your inclination. Either way, it would be remiss not to sample a sherry or two or delve into the Miro wines produced from the vines the restaurant overlooks.
What it offers Shared-plate options / Good for vegetarians / Free-range chicken and/or pork / Fixed-price meals / Good seating outside / Takes large groups / Good for kids
A favourite dish House-smoked kahawai with watermelon salad, preserved onion, picante lemon aioli and toast.
Awards Winner, Peugeot People's Choice Award for Best Destination Restaurant
Hours Lunch 7 days, Dinner Fri-Sat
Price $$
Seats 70-100, depending on weather
Chef Rensha Bouwer
View menu and reserve table?

3 Brown Rd, Onetangi, Waiheke Island
Ph 372-7854
Read more: Auckland's top 50 restaurants by cuisine
For more great videos, check out our Youtube Channel.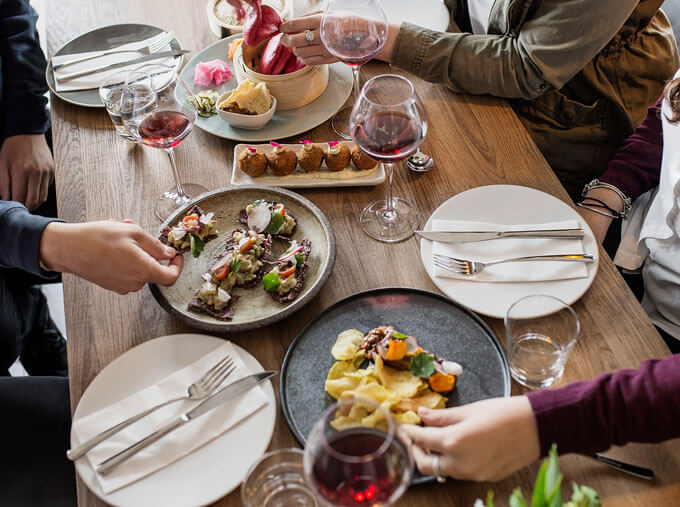 In its original home in Royal Oak, Nanam had a legion of loyal fans who loved Jessabel Granada and Andrew Soriano's take on an intriguing, often-overlooked cuisine – that of their homeland, the Philippines. Late last year, the couple relaunched Nanam on the other side of the city, in a much larger, elaborately decorated space in Takapuna, and they have refined their menu, too. Filipino food is a true fusion of cultural influences – including flavours and techniques from China, Portugal, Spain and Taiwan – reflected at Nanam in dishes like black pudding with sorrel mayo, cabbage, broccoli and sour-apple salad, and the ever-popular taco pao, a steamed bao filled with pork belly. Genial, knowledgeable waitstaff are happy to guide you through the complex menu as well as the small, interesting wine list.
What it offers Shared-plate options / Fixed-price meals / Takes large groups / Private room
A favourite dish Ensaladang talong (smoked eggplant with cherry tomatoes, brown-rice crackers and mixed herbs)
Price $-$$
Hours Lunch and dinner Tue-Sat
Seats 70 (function room available for up to 40 guests)
Chef Jessabel Granada, Andrew Soriano
nanamrepublic.co.nz
178 Hurstmere Rd, Takapuna
Ph 488-9976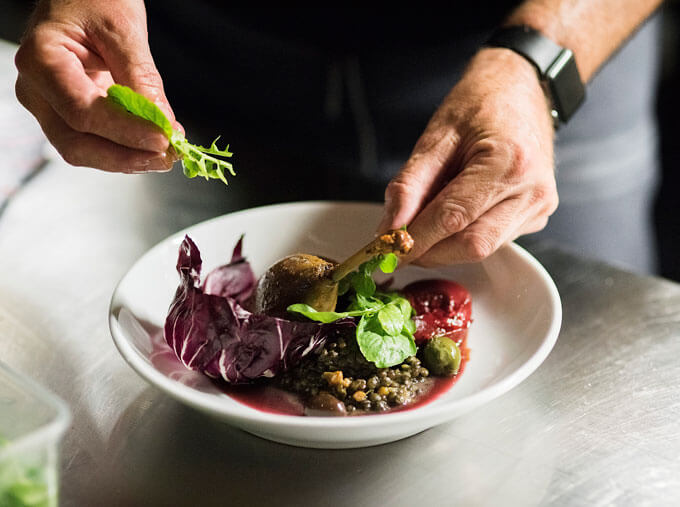 The mark of a good bistro is when the welcome is genuine and inviting, the menu is varied to suit any mood or occasion, and you could pop in for a quick midweek dinner wearing jeans, or toast a special occasion in your finest threads. After 12 years in the business, Natalia Schamroth and Carl Koppenhagen are still expertly striking this balance at The Engine Room. The food here has a way of evoking good memories, whether it's of the familiar or the exotic. Bistro classics such as schnitzel and steak frites sit alongside dishes inspired by Thailand, Indonesia, Japan and the Middle East. All of it is packed with flavour and accompanied by a stellar drinks list, including exceptional riffs on classic cocktails made using seasonal fruits, herbs and aromatics.
What it offers Free-range chicken and/or pork / Good for vegetarians / Takes large groups / Craft beer selection
A favourite dish Schnitzel with potato rosti, coleslaw and caper butter
Awards Runner-up, Best Neighbourhood Bistro; Finalist, Best Service
Hours Lunch Fri, Dinner Tue-Sat
Bookings Yes
Price $$
Seats 80
Chef Carl Koppenhagen
engineroom.net.nz
115 Queen St, Northcote Point
Ph 480-9502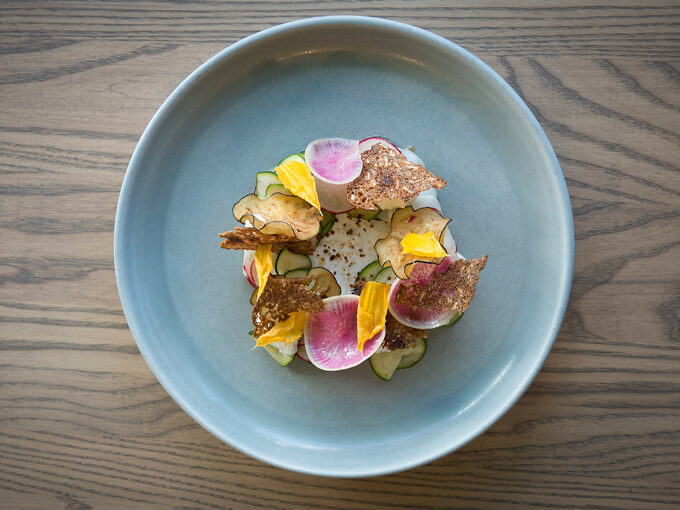 The Hunting Lodge
If the walls of the historic building that houses The Hunting Lodge could talk, they'd share secrets from the many eras of hospitality they've borne witness to. The Sutton family bought the 32-hectare property in 2016, opening a cellar door and a wedding venue, and last year they recruited former Clooney chef Des Harris to up their gastronomic game in the restaurant. And game it is: the seasonal, Mediterranean-inspired menu reflects Harris's trademark skill in sauces, parfaits and charcuterie. Floor-to-ceiling sash windows invite the manicured cottage garden inside, the theme echoed in little pots of herbs atop each table, and on the plate. Harris takes advantage of the grounds' many vegetable plots, preserving the best of the season in display jars.
What it offers Shared-plate options / Fixed-price meals / Good seating outside / Takes large groups / Craft beer selection / Good for kids (highchairs available)
A favourite dish Duck-liver parfait with duck ham and feijoa chutney
Awards Finalist, Peugeot People's Choice Award for Best Destination Restaurant; Finalist, Best New Fit-out
Bookings Yes
Hours Brunch Sat-Sun, Lunch Thu-Sun, Dinner Wed-Sat
Price $$
Seats 60
Chefs Des Harris
thehuntinglodge.com
307 Waikoukou Valley Rd, Waimauku
Ph 965-5024
The Tasting Shed
The Tasting Shed in Kumeu is one of those places you could visit for lunch and quite easily stay on for dinner: the sheltered cabana in the garden provides the perfect setting for summer Sunday sundowners. But it's flamboyant hosts Ganesh and Jo Raj's ability to charm that makes this rural restaurant special. Famously hospitable, the couple have opened their restaurant to several guest chefs this year, too, hosting vegan and hunting-themed pop-ups, with more to come. There's a lightness to the food here that suits the setting; flavours are bright and there's often something tart to offset richness. Stingray assam laksa with prawns and coconut or kimchi-infused mac and cheese are just two examples of head chef Richard Highnam's playful fusion food.
What it offers Good for vegetarians / Good seating outside / Takes large groups / Craft beer selection / Good for kids
A favourite dish Coconut, honeycomb, lychee, raspberry and tapioca
Awards Finalist, Peugeot People's Choice Award for Best Destination Restaurant; Finalist, Best New Fit-out
Hours Lunch Fri-Sun, Dinner Wed-Sun
Price $$
Seats 60
Chefs Richard Highnam
thetastingshed.co.nz
609 State Highway 16, Kumeu
Ph 412-6454
See here for all of Metro's Top 50 Auckland restaurants for 2018
?See here for all of Metro's Top 50 Auckland restaurants for 2018