Mar 13, 2013 Restaurants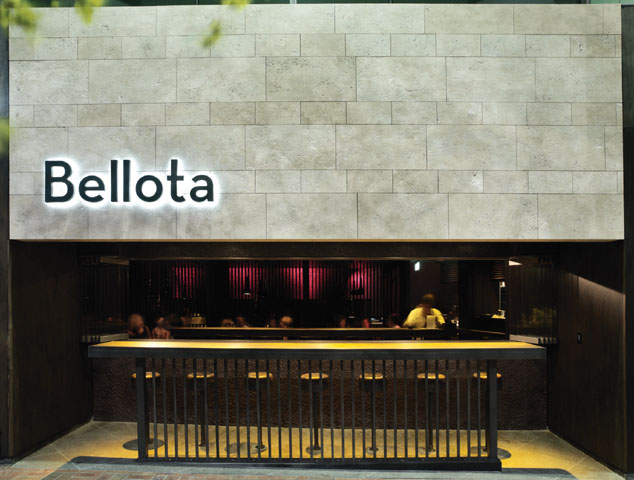 Authenticity or autenticidad?
When it comes to different cuisines and the eateries that centre their identity around them, it is sometimes hard to know the difference between a mimic and the real deal. At Bellota, a Spanish tapas bar with menus designed by Peter Gordon, everything is authentic, from the smooth Spanish wines to the tapas showcasing the famous Jamón Ibérico Bellota ham and the friendly Spanish speaking staff.
There is something to say about the staff at Bellota – they have the passion of the Spanish in their veins. They love food, wine and Spanish festivals, and unlike many eateries they consider themselves not 'staff' but 'family'. A family worth meeting:
Marcia: Bellota Manager
Without the charismatic and passionate Marcia, Bellota would simply not be the same. Not so much a manager but the glue that keeps Bellota running as the amazing tapas bar it is today. Although born in Brazil she loves Spain with its rich culture, friendly people, mouth-watering food and of course… it's soccer.
Her favourite dish: Empanadillas (stuffed pastry which is then fried) plus the delicious Sueno Verde cocktail which she describes as 'just delicious'. Both are available on the Bellota menu.
Ernest:Bellota Chef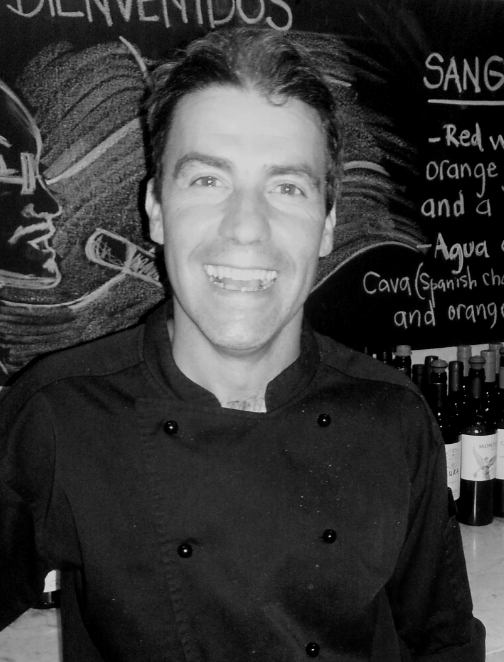 The knowledgeable and passionate Ernest has had a love of food since he was 10, learning everything he could from his grandmother and mother. As he got older the passion grew and he studied under one of the best chefs in Catalan cuisine, absorbing all he could as an eager young chef. After stints in many Barcelona restaurants Ernest moved to New Zealand and found a little pocket of Spain: at Bellota. What makes him feel so at home? The food is just like that he grew up with. When Ernest is not at Bellota you can find him on the boat where he lives.
His favourite dish: Paella with a great Spanish white wine.
Fabiana: Duty Manager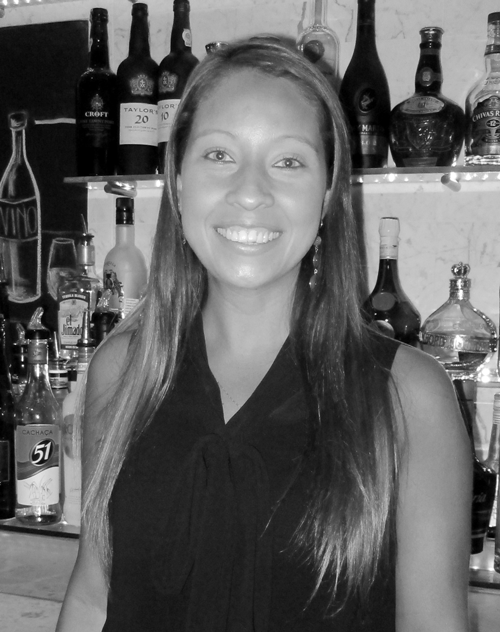 The beautiful and always smiling Fabiana has been at Bellota for over 4 years and plays a big part in the heart and soul of the bar. Before moving to Auckland she lived in Rio de Janeino, Brazil. The thing she most loves about Spain is its food, shopping and people. When she is not at Bellota you can find her at the beach with her friends and during the night she loves to dine out and try new dishes, expanding her knowledge of international cuisine and learning about different cultures.
Her favourite dish: Traditional Spanish croquetas and Spanish cheeses, both available on the Bellota menu.
Ramon: Bellota Waiter/Duty Manager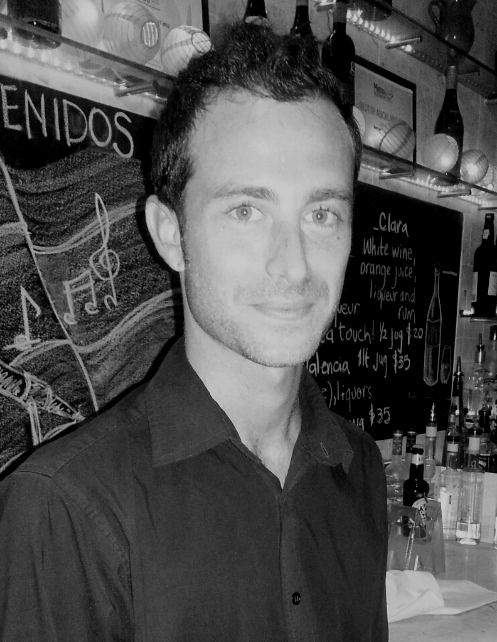 Born in downtown Barcelona, the charming Ramon grew up around many tourists, restaurants and clubs along with the party atmosphere that came with it. After catching the travel bug he set his sights on New Zealand and although he is far from Spain the tastes and environment make him feel at home here. He loves working at Bellota because he serves the same beers and wines that he used to serve in his life back in Spain and so has a great knowledge of the many products. His favourite time of year is 23 June, when in Catalunya he celebrates the Festival of St. Joan signifying that summer has begun in Spain
His favourite dish: Fideuà (pasta with seafood, much like paella)
Nathan: Bellota Waiter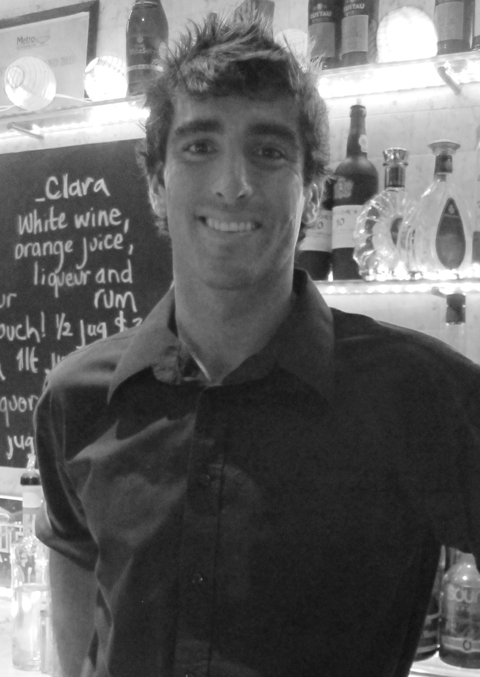 The handsome Nathan makes all the ladies swoon with his charming smile and sultry Spanish accent. He originated in a small Spanish city called San Sebastian in the Basque country and loves to start the day with a jog while the sun rises. The thing he loves the most about Spain is the ability the people have to forget their worries and just have fun, much like himself.
His favourite dish: Salmorejo (Spanish tomato soup) with a Spanish omelette and a freshly opened beer, in particular Estrella Damm Inedict made by Ferran Adriá.
And yes, ladies, he is currently single.
Bellota is open daily from 4.30pm-late and from midday-late on Fridays. Enjoy a mix of Latin, Afro, Cuban and Brazilian live guitar tunes Thursday to Sunday, 6pm – 9pm.
Located opposite the SKYCITY Grand Hotel on Federal Street.
R18 for the service of alcohol. Host Responsibility limits apply.
Enjoy a complimentary 1 litre jug of red or white sangria (valued at $35) when you spend $50 or more on tapas at Bellota. Exclusive to Metro Eats readers, simply quote 'Metro Eats' upon ordering to redeem this offer.
R18 for the service of alcohol. Host Responsibility limits apply. Minimum of two people required to redeem this offer. Maximum of one offer per table. Offer cannot be used in conjunction with any other promotion and is subject to availability. Offer valid for a limited time, subject to availability. Offer not available to employees of SKYCITY.