Aug 18, 2012 Restaurants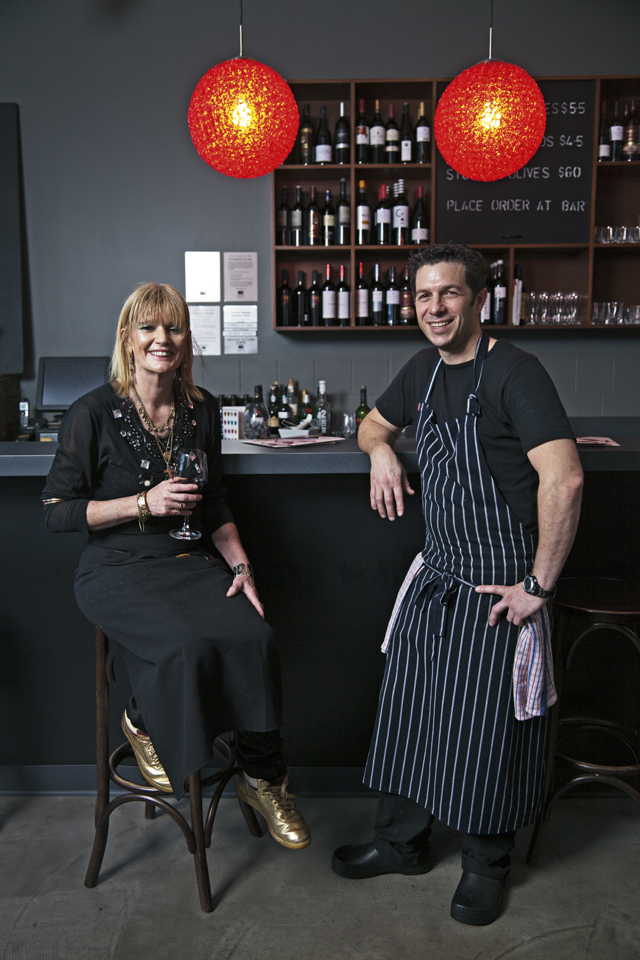 61 Davis Cres, Newmarket. Ph 523-1057.   Lunch Friday; dinner Monday-Saturday.
Tucked just around the corner from the Khyber Pass Rd/Davis Cres restaurant precinct, Basque Kitchen is one of those places that shows just how good an "ethnic" or local cuisine can be when it's presented by people who don't feel unduly constrained by tradition. Owner/chef James King (above, with sommelier Carol Pearcy) is an Aucklander who has lived in the Basque region, loves Spain and really knows how to cook. Pearcy, also a New Zealander, has clearly fallen in love with Spanish wine. Together, they lay on a tapas-treat-laden great night out for their customers. One of King's best attributes is that in among the crumbed eggplant, stuffed baby squid and sardines (all very good), he serves dishes that would do any posh bistro menu proud. Want a great steak? Go for his scotch fillet with salsa verde. Pork belly? Oh yes. We especially recommend it with a sherry.
A favourite dish: Whole sardines with sherry vinegar and smoked paprika.
$$  |  V  |  FR  |  G  |  CL  |  GB      what's this?

FINALIST
Restaurant Personality of the Year: Carol Pearcy