Feb 2, 2018 Restaurants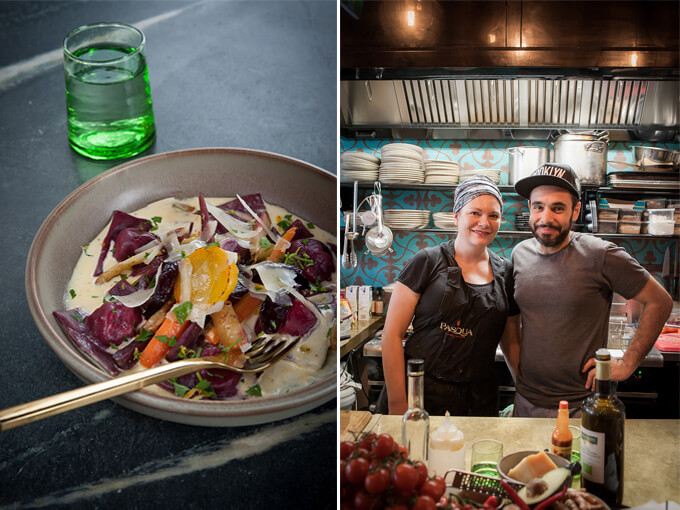 Restaurant review: Barulho in Parnell struggled to cope with the crowds after praise from a celebrity chef but the food was rustic and gutsy. Simon Farrell-Green reviews the Latin-European restaurant.
Barulho is up one of those great little back streets around the bottom of St Georges Bay Rd, which always had great buildings but until a few months ago never had anything much to report on for dinner — apart from Cibo and, at weekends, La Cigale French Market. It's a new restaurant from the former owners of the beloved Maldito Méndez in Ponsonby.
It's a long, narrow space with an open kitchen downstairs and a handful of tables upstairs running out to a small garden, though there are also a couple of big, long, leanery kind of tables downstairs on the street. There is a brass bar and oak floors and some Moroccan-ish tiles.
Its "Latin-European" label isn't particularly helpful: think charcuterie and a few tapas each night, so it's good for a drink and offers a handful of mains you can share if you want which change frequently. There's a wine list that is by parts New Zealand, South American and Spanish. If you're lucky enough to live in the area, you'll probably treat it like a local when you can't be bothered cooking. Though lots of people seem to treat it as a place to drink, which gives it a loose, slightly rambunctious kind of feel.
The first time I visited, things weren't looking very good for Barulho. It had been open a month, maybe six weeks, and on a Tuesday night it was utterly deserted: we were the only diners there. We didn't mind: we got the place to ourselves and sat there enjoying a few plates and some wine while the staff cleaned up around us.
In general, I prefer their mains. That first night, we had some grilled pork-belly skewers and something deep fried and chicken-cheeseish, which were okay, and then we ate a fabulous, unctuous lamb ragu, all slow cooked and sticky and served with pillowy gnocchi, plus a fantastic bowl of pasta with big round beetroot ravioli with a slightly sharp cheese sauce, which sounds quite prosaic but was absolutely lovely. We also had some of the best twice-cooked potatoes in the city: crunchy, served with romesco: you need to order them.
Then Ray McVinnie wrote about it and when we went back on a Thursday night, it was booked out: it's tiny, so it fills up with an after-work crowd, but it also takes bookings, only they don't tell you that and the website is not yet operating. It's too small and they close too early to flip the tables later — and there's nowhere to drink nearby anyway.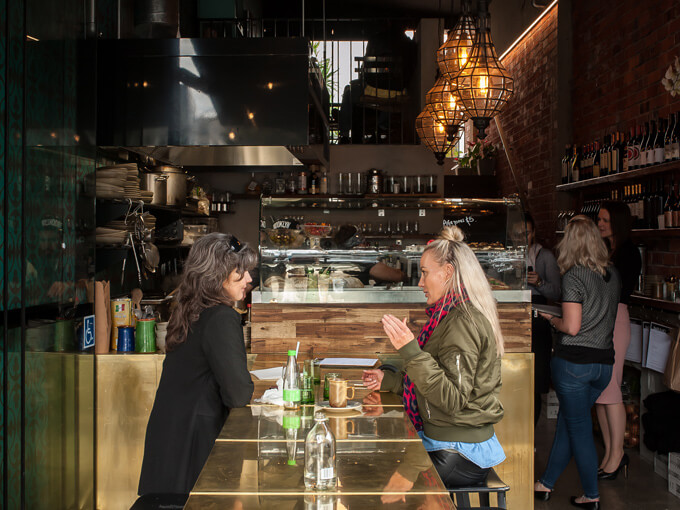 We went back the next night. Being a Friday, things were, well, frazzled. We had made a booking, but the staff thought there were three of us. Or were there two? The waiter ran around the restaurant looking worried, started to clear a table for us downstairs — ie, outside, in the cold — and then realised we had a booking and there were two of us, and there was a table for two upstairs and hurrah! We sat upstairs, next to a couple of single men who were a bit pissed and a couple of women discussing their respective divorces from cheating men. No one explained the tapas, or how the menu worked. They asked us if we wanted to order wine, but no one put any water in our glasses for, oh, about 13 minutes. The table next to us waited a good half an hour for their food.
The food came. It was really good. Perfectly cooked, well seasoned, rustic and gutsy. Clams, devastatingly simple, cooked with wine and garlic and a bit of butter. An empanada (it's a long story, but we really didn't mean to order one) with beef brisket, silky and slightly spicy. Followed by scotch fillet, served on the pleasingly rare side of medium rare, with chimichurri and sticky, lumpy polenta, silky mushrooms and watercress: a simple umami genius of a dish. We also ordered smoky beetroots, which also came with carrots and hummus and a piece of flat bread. It would make an alright main, but it was a great side to the steak, along with a green salad with "goddess" dressing, which came on the side when it really needed to go through the salad.
To finish, we had a couple of alfajors — simple little cookies filled with, in this case, quince jam. It made me belatedly grateful the crowd from Maldito have opened on the other side of town.

Barulho
7-15 Faraday St, Parnell
Ph 379-0277.
Hours: Tues-Sat: 11am to late.
Dinner bill: Tapas $5; mains $18-$30 with sides $9; desserts $5-15.