May 25, 2016 Restaurants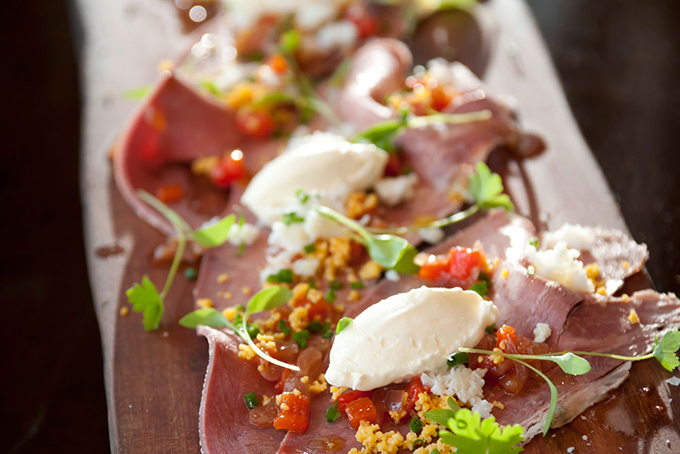 What makes it special?: The best restaurant on Auckland's waterfront is tucked one street back, but you still get to wander by the sea before and/or after dining.
Behind the scenes: Owner Michael Dearth is from California, but you're more likely to recognise the vibe of Baduzzi from movies set in New York. Meatballs, right? A sense of family history. A flurry of staff in serviceable brown aprons quick to attend to your every need. Wines to really appreciate. Dearth and executive chef Ben Bayly drew the line at red-check tablecloths, though, thank goodness. Bayly's dishes are like culinary poems, each one inviting you to discover its secrets and savour the moment of its eating.  Meatballs? Yes, but not as you may know them. Hand-made pasta and gorgeous salads, too. And whatever you do, leave room for dessert!
A favourite dish: Fiordland crayfish meatballs with lardo di colonnata, savoy cabbage and pecorino.
What it offers: Shared-plate options / Fixed-price meals / Good for vegetarians / Good seating outside / Takes large groups / Craft beer selection / Good for kids
Smart Dining
Bookings: Yes, for lunch; also dinner for 9+ people
Price: $$
Seats: 120
Chef: Ben Bayly, executive chef; Glen File, head chef
Cnr Jellicoe St and Fish Lane, North Wharf. Ph 309-9339, baduzzi.co.nz
Hours: Lunch and Dinner 7 days. $$
Finalist, Best Chef: Ben Bayly