Dec 12, 2019 Restaurants
Metro Top 50 Restaurant Augustus Bistro has a new chef and a revamped, Italian-style menu just in time for summer.
Ponsonby's Augustus Bistro has been undergoing a period of transformation in the last year. With new owners at the helm and a new chef, Sardinian Edo Pitzalis, the St Marys Bay bistro is now serving up inventive Italian dishes with a twist.
Pitzalis is unafraid to experiment with unconventional elements on his menu; blending rustic, traditional flavours with upmarket techniques and presentation. Pitzalis says he wanted to stay true to what Italian cuisine has to offer, without being hemmed in by strict rules and tradition – with many of his dishes reflecting family recipes presented in new and imaginative ways.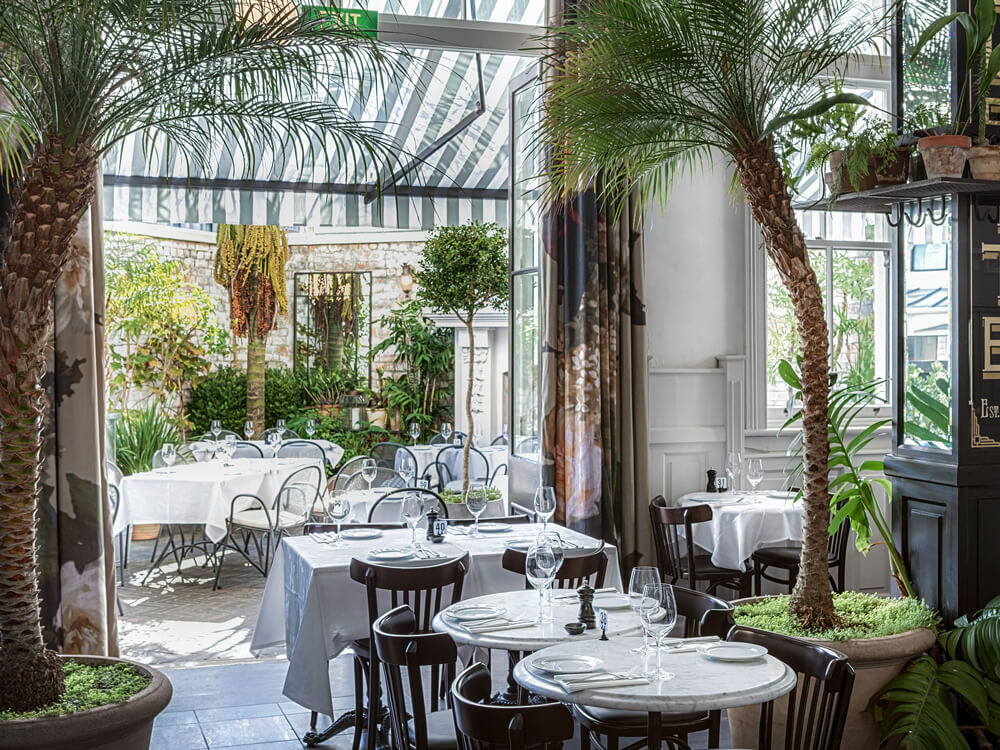 A Houhora pork cotechino (Italian sausage) served with Mediterranean kimchi may seem like an unusual fusion on paper, but on the plate is a perfect blend of rich, fatty sausage cut through with a sharp kimchi bite. Elsewhere on the menu, an heirloom tomato and basil entree is a classic caprese salad with a twist – the cheese is vegan, made from cashews. It's intensely creamy, savoury and moreish, dashed with basil oil and using Curious Croppers tomatoes bursting with flavour.
In fact, much of the menu is vegetarian, particularly among the pasta dishes. Try the artichoke and ricotta mezzelune – pillowy bites of pasta doused in browned butter and sage; or the potato and mint culurgiones, these beautifully crafted parcels of traditional pasta from Sardinia are ravioli like you've never tasted before.
At the other end of the spectrum, the coratella pate of lamb hearts, livers, kidneys and sweetbreads is lightly whipped in texture and almost mineral in flavour, with tiny pickled wild apples adding a welcome bitter punch. The mains are meatier for the most part, covering off fish (line caught), lamb, pork and beef; and a tender octopus entree is not to be missed. Served on a bed of small-dice potatoes tossed through with crumbled nduja (spiced pork sausage), salty olive, crispy capers and a hint of chilli, this is a dish which harks to Pitzalis' home, the Italian island of Sardinia where, much like New Zealand, seafood is fresh and abundant.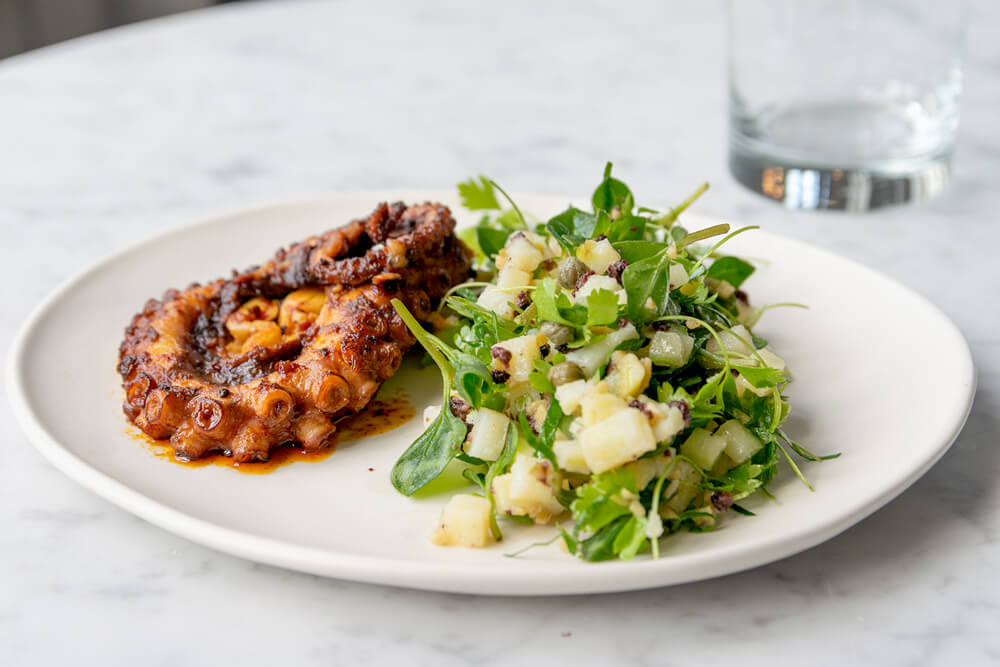 Pitzalis is back on the mainland after cheffing for years at Waiheke Island stalwarts The Shed and Mudbrick. It's been just over a year since Mudbrick owners Nick and Robyn Jones bought Augustus and while under their guidance the bistro has moved away from French fare, the fit has kept its mirrored, leafy interior but has been uplifted by thoughtful design touches and luxe booths and curtains offing more intimate private dining. With its upmarket, abundant courtyard, it's still a charming sunny spot for a long lunch and a glass or three of wine (much of which is local).
If the weather's packed it in, you can always move inside for a cocktail in Augustus' distinctive black and gold bar area – the perfect spot to appreciate the lush indoor greenery and luxe interior. Great for an intimate table for two but able to accommodate bookings for groups too (Augustus is filling up fast with summer party reservations), this corner spot on Three Lamps (and Metro Top 50 Restaurant) has refreshed itself without losing any of its original charm.
To learn how to make Augustus Bistro's artichoke and ricotta mezzelune at home, click through to the recipe here.