Jun 21, 2018 Restaurants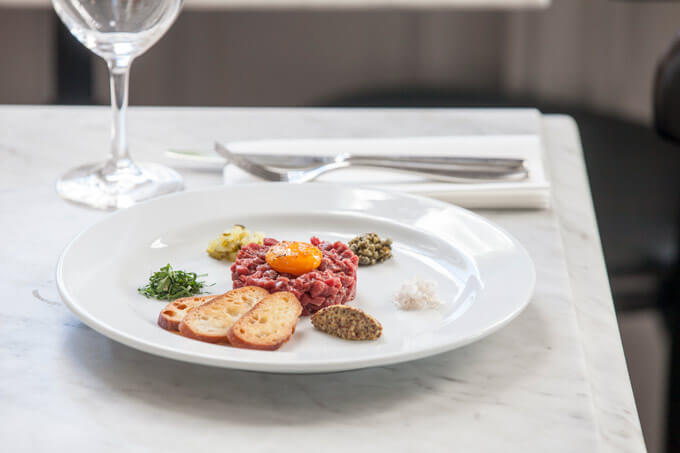 Note: This review was written in June 2018. Augustus Bistro is under new management as of 25 October 2018.
Augustus Bistro restaurant review 
Metro Top 50 2018 restaurant Augustus Bistro in Ponsonby serves traditional French food.
This Ponsonby bistro located in the heritage-listed former post-office building at Three Lamps takes its inspiration from Paris. The menu reads like a lesson in French classics – steak tartare, duck à l'orange, steak frites with sauce béarnaise, crab bisque, baked-to-order madeleines – and French grape varietals and Champagne dominate the wine list. The elegant dining room with its high ceilings, white tablecloths and luxuriant greenery sets the scene for a memorable dinner; like any good Parisian bistro, the atmosphere is lively and the outdoor courtyard is always popular. 
What it offers Fixed-price meals / Free-range chicken and/or pork / Good seating outside / Takes large groups
A favourite dish Cloudy Bay clams in persillade butter
Price $$
Hours Lunch and Dinner 7 days
Seats 120
Chef Juan Balsani

augustusbistro.co.nz
1-3 St Marys Rd, Ponsonby
Ph 950-4855
See here for all of Metro's Top 50 Auckland restaurants for 2018