Nov 27, 2019 Restaurants
It has an interior that can only be described as oligarch-chic, with genuine Versace wallpaper, sparkling chandeliers and price tags to match, but as the first caviar bar in Auckland, the menu and décor strike an odd tone in foot-traffic-driven Victoria Park Market. Is the location right? Are the ethics of caviar sound? Can a place like this last?
Le Béluga stands out in stark contrast from the rest of Victoria Park Market. With a gold and black colour scheme, hefty price tags and the promise of champagne, it's a dim, lavish bar among casual cafes and gift shops. Yet, still, owner Carine Charlesia and her husband Stefano Bassan, a French and Italian couple, are confident. They've been in New Zealand for more than five years, running a construction business in Queenstown. Caviar is their passion project. They love the taste, the exclusivity and the sense of occasion – and crucially, they have the connections to import the luxe seafood from France and Italy.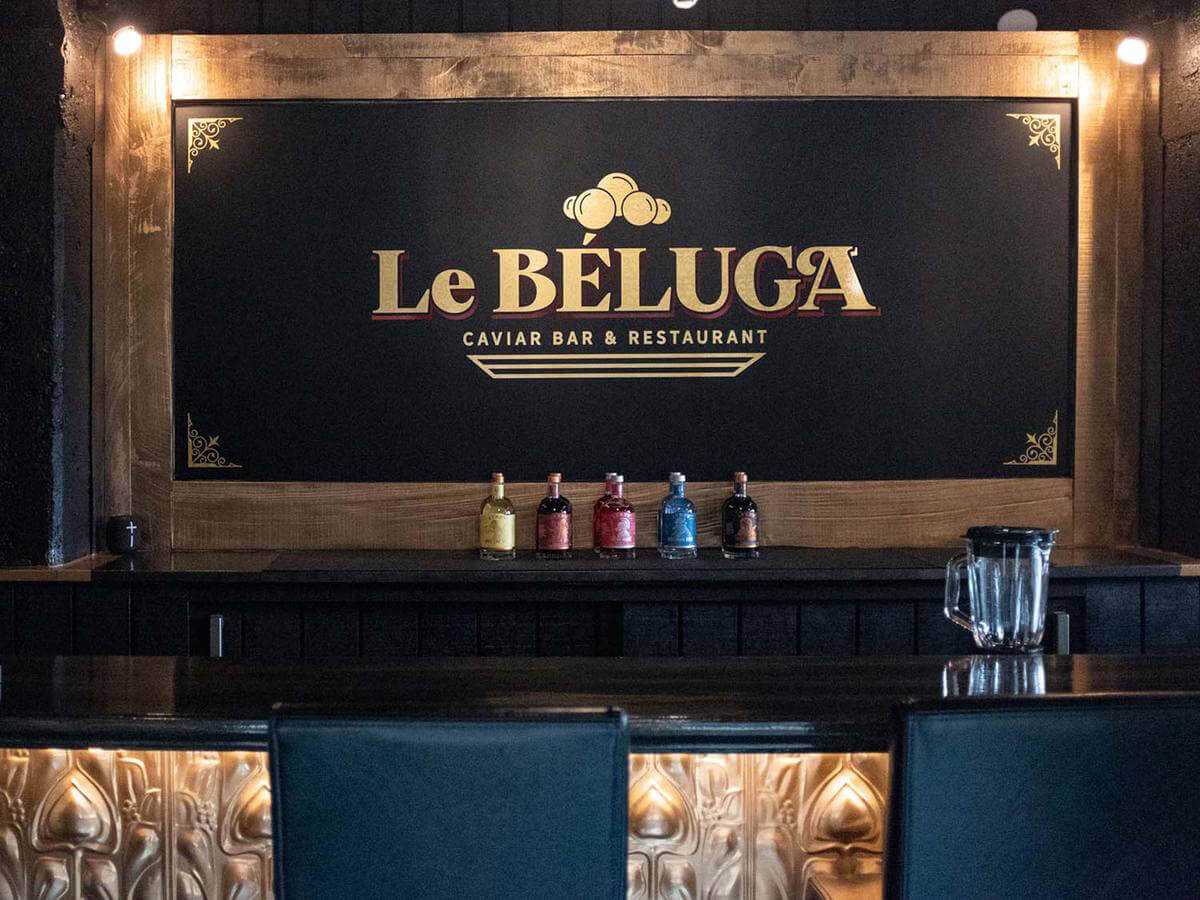 The space is small. The location is perhaps surprising. Vic Park is a foot-traffic location and a caviar bar isn't really a "I was walking by and decided to pop in" kind of place. Charlesia agrees – but thinks the uniqueness of the bar will mean people come out of their way to visit.
The idea is opulence, a different experience and a high end clientele. It isn't for everybody, and Charlesia and Bassan know this. "We're trying to take people on a trip," Bassan explains. "You never know if you don't try," Charlesia adds. They know it's a bit of a leap of faith and that it might not work – but they think Auckland has the clientele, whether that's people looking for a special night out or a company looking to throw a party that will go down in history.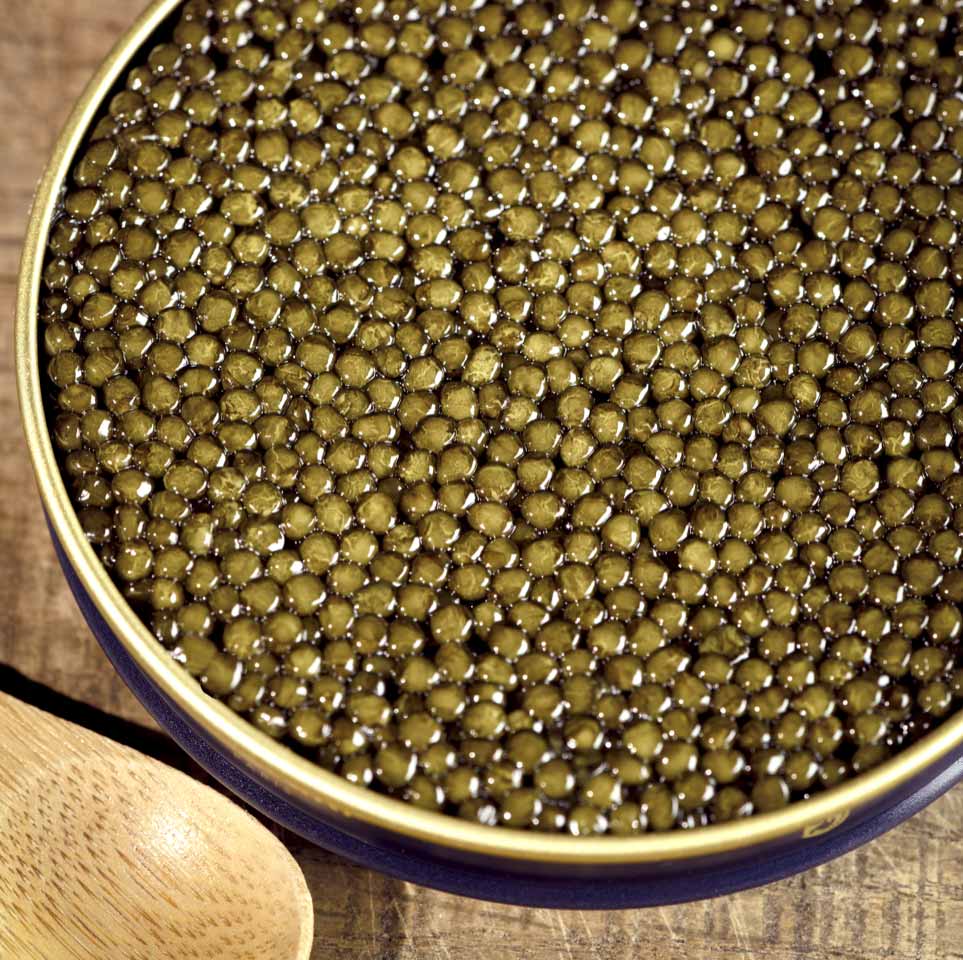 Le Béluga is named in reference to the animal caviar traditionally comes from: the beluga sturgeon, a critically migratory fish from the Caspian sea. Caviar is the eggs of the sturgeon, taken from the mother three days before she would have spawned them.
You might find the roe of other fish being sold as caviar, but *person explaining Champagne is only Champagne if it comes from Champagne voice* it is only traditionally called caviar if it comes from a sturgeon. Those in the caviar industry are protective of the title and in the USA and Canada, only sturgeon eggs may legally be sold as caviar.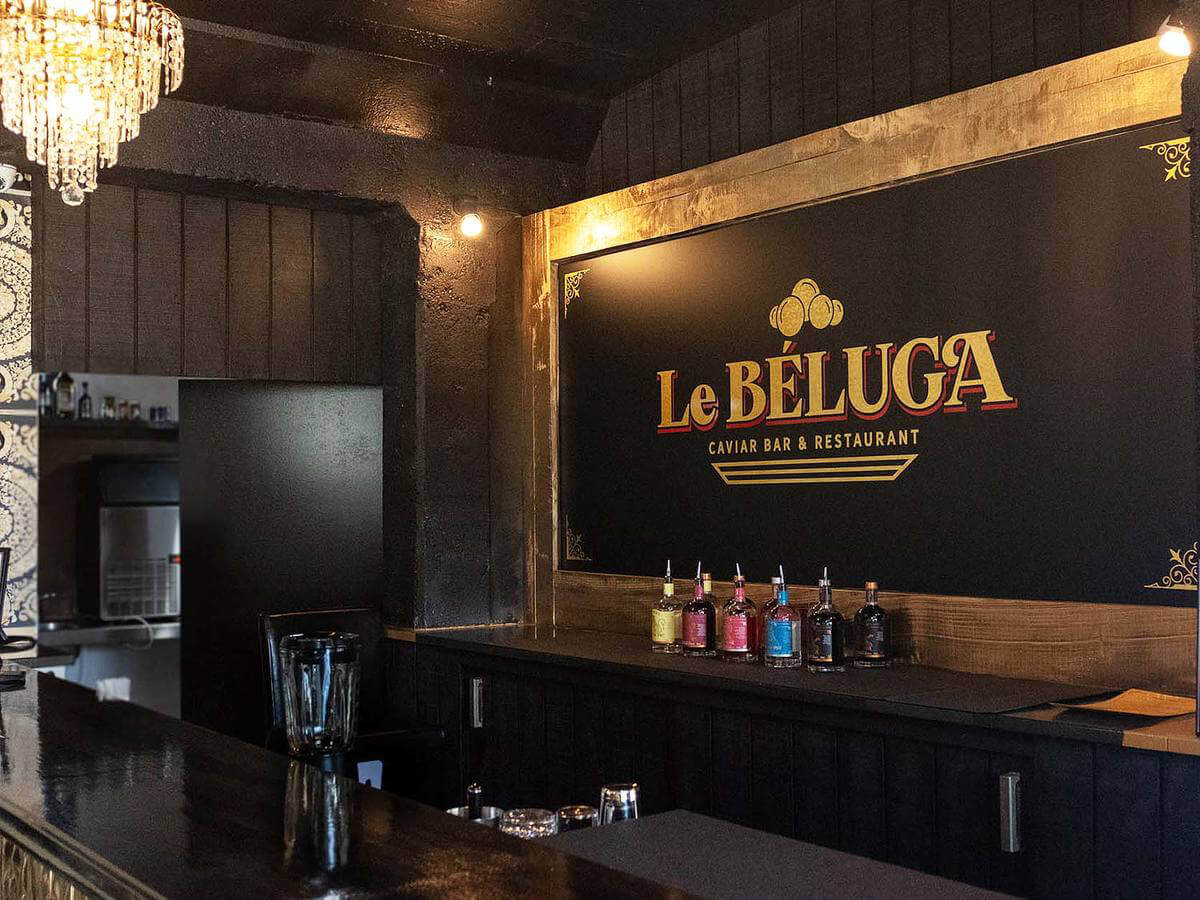 Until recently, obtaining caviar meant cutting the fish open, taking the eggs and discarding the mother, but since the early 2000s, no-kill caviar has become popular. The term refers to caviar obtained in a method in which the eggs are massaged, rather than cut, out of the mother fish so that she may live to produce another clutch of eggs the next season.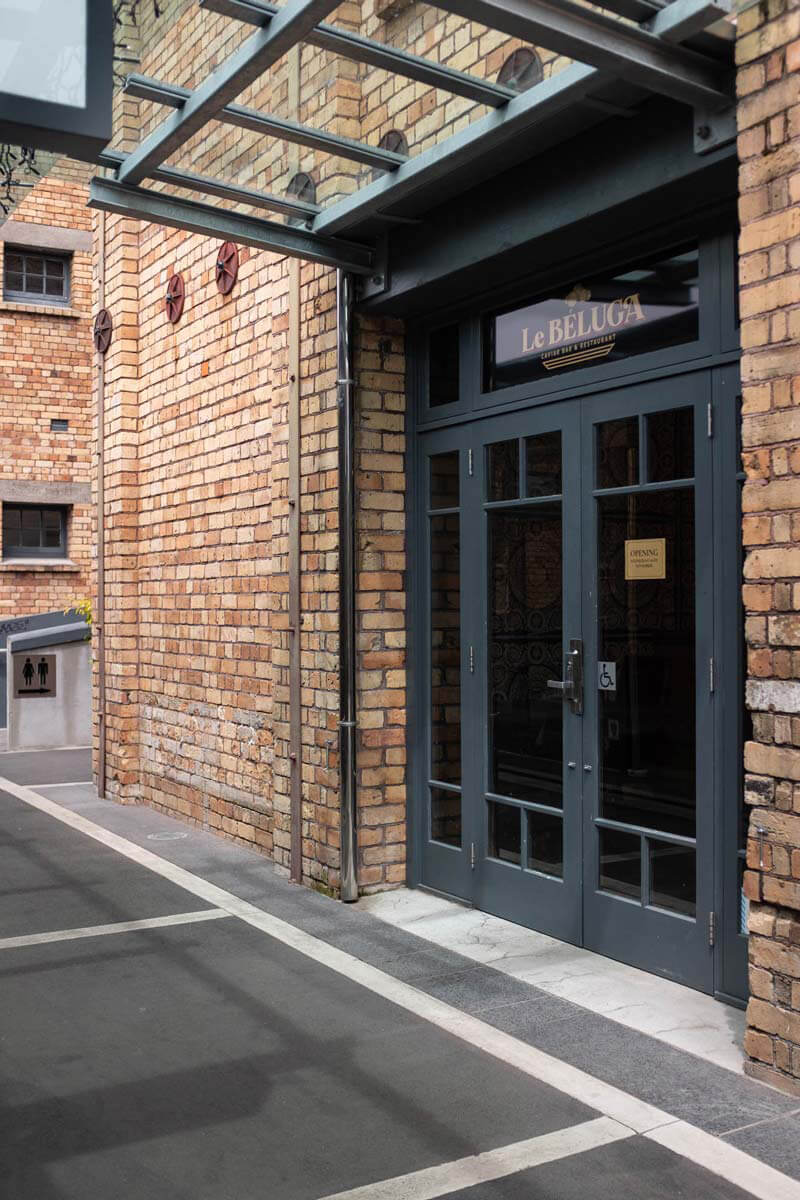 Le Béluga, to their credit, have an offering comprised of only the most ethical, no-kill caviars – they make sure of that and only import from sources whose providence they can trace with certainty. For one, Le Beluga's Baeri Royal Caviar is produced in Aquitaine, France and produced by Kaviari, a company that works only with those who have EEC approval to produce caviar that aims to rival the taste and wild caviar – rich, briny and nutty with a crisp popping sensation as you bite through each little sphere.
At $67 for 20 grams of the cheapest caviar (Transmontanus) and $758 for 50 grams of their most expensive (Beluga Imperial), a foray into caviar doesn't come cheap. Pomme de terre, you'll remember from year 10 French class, is potatoes. With caviar, it'll set you back up to $99. What did you expect?
To be fair, there are salads for $27; truffle risotto for $41 and caviar tagliatelle for $56 – all prices that wouldn't be entirely out of place at a four star restaurant – along with luxury bites, platters and desserts including foie gras, because of course there'd be foie gras.
The bar is still waiting on their liquor license (it should arrive around mid-December). But appropriately to match with caviar, there'll be plenty of vodka and Champagne to wash it all down- what else?
210-218 Victoria St West, CBD