May 25, 2016 Restaurants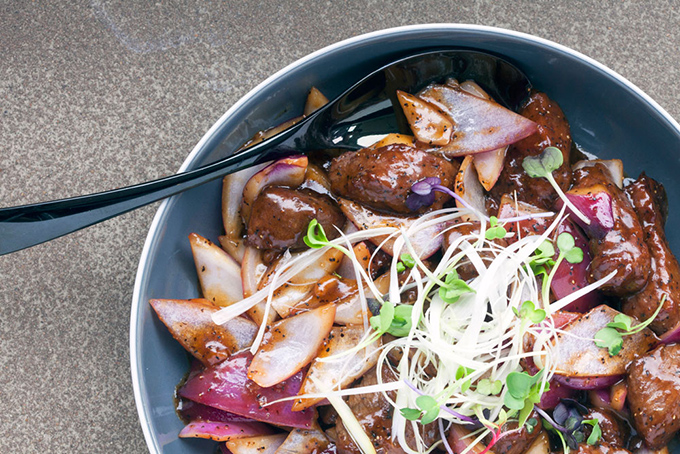 What makes it special?: Our new favourite Takapuna eatery offers scrumptious Chinese classics with friendliness and panache.
Behind the scenes: This bustling restaurant has a bar downstairs with plenty of craft beers on tap and sensational bar snacks (try the shiangla tudou: sliced potato with Sichuan flavours and a serious salty/hot/garlic intensity); upstairs, there's
a lovely airy dining room and a small terrace. The service has a Sydney vibe, which we mean as a compliment: it's upbeat and smart, and at the same time tremendously helpful and obliging. The food is mainly classics done well, and it comes fast. Dumplings are pretty damn good: the guotie are sticky with flavourful fillings, and the xiao long bao are worth trying, too. And yes, it's very popular with Chinese families.
A favourite dish: Gong bao ji ding (or kung pao chicken) with cashew nuts and chilli.
Neighbourhood Bistro
Bookings: Yes
Price: $$
Seats: 110
Chef: Jason Zhang
Hours: Lunch and Dinner Tue-Sun.
152 Hurstmere Rd. Ph 930-0999, artwok.co.nz

Finalist, Best New Restaurant