Jul 5, 2019 Food
Metro Recommends is a regular recommendation of food we love, whether it's an unsung hero we want to share with the world, or a crowd favourite we can't help but sing the praises of.
Trigo Bakeshop in Birkenhead is one of two Filipino bakeries in Auckland – the other being Bread N Butter Home Cookery in Onehunga – so their specialities, like the pandesal, ensaymada, pande coco and monay, are a rare find.
I am a sucker for Asian bakeries and the sweet, fluffy, light breads which fill up their cabinets. Sometimes you'll get ya little tongs and fill the tray up, umming and ahhing between golden buns and pandan swiss rolls. Ready-to-takeaway purple taro, chestnut cream and mango mousse cakes fill up the bottom shelf. Daily Bread could never.

I like Young's Bakery in Birkenhead, which has spot-on taro and red bean buns (run by a very lovely family, whose daughters help out at the bakery on the weekends along with their full-time jobs), and I had a stick of mocha bread at Morning Bakery in Sunnynook stuffed with walnuts and raisins which was a perfect side to a cup of coffee. Their kumara bread? Delicious. (You should also pick up their rice-cake flour bun. The sign is written in Korean, but just ask – it's filled with red bean.) There are many Classic Bake Houses throughout Auckland – 12 in fact – offering treats like savoury pork floss rolls and polo (pineapple) buns. For birthdays my family will eschew The Caker for kumara cake from Gateau House – sponge layered with fresh kumara cream.
I'm sorry I'm co-opting yet another Metro Recommends to further my own agenda, but more bang for your buck, huh? Five recommendations in one!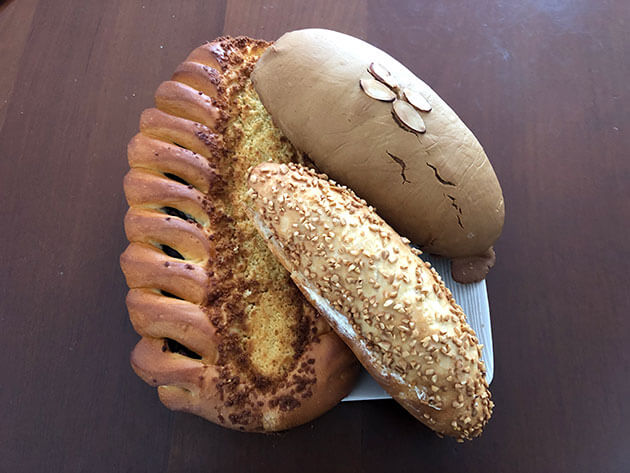 These bakeries never seem to make it on any mainstream publication's "Best Bakeries" or "Best Pastries" lists, though in my opinion some of them deserve to be, a less-rich indulgence when you don't want to power through a whole buttery croissant. And they are literally all over Auckland.
My favourite thing at Trigo is their Spanish Bread ($1.80) – a knotted log of soft bread filled with a butter-sugar paste. It tastes best straight out the oven or heated up in the microwave for 20 seconds, and it's immensely comforting in its simplicity; there's nothing to hide.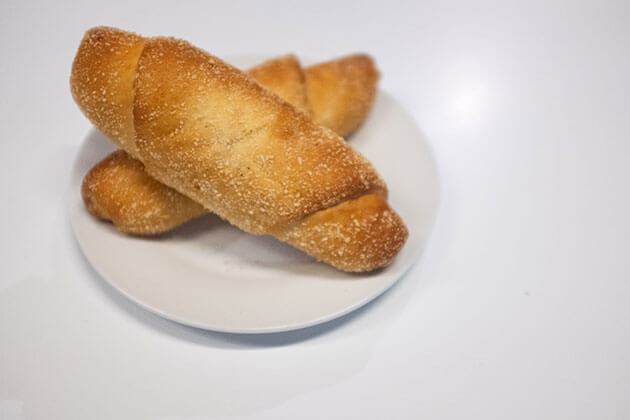 Pandesal is the most popular thing at Filipino bakeries, a sweet bread roll. Here they also have ube pandesal, incorporating the purple yam flavour into the dough and having it bake into an incredibly Instagrammable purple blob. I'm also a fan of the Ube Custard ($2.80), the ube giving a bit of balance to the oozing yellow filling. I've yet to try the ensaymada – different from the Spanish Ensaimada, which it was adapted from – topped with a pile of grated cheese, or their ube donut, but I guess that's what repeat visits are for.
Everything is quite sweet, though not rich. It'll taste at its peak with your afternoon coffee.
Trigo Bakeshop: 57 Birkenhead Avenue
Young's Bakery: 2/64 Mokoia Rd
Morning Bakery: 146 Sunnynook Rd
Classic Bake House: Various locations
Gateau House: Various locations