Jul 26, 2019 Food
Pronounced "mill-foey", this week Alex Blackwood recommends a simple tower of pastry and cream.
You can tell just by looking at this frilly little confection that it is French, but the exact origins of the mille-feuille are unknown.
The idea is simple; it's comprised of layers of cream, pastry, cream, pastry, cream, pastry. Any idiot could make it. It's so easy, it borders on a depression snack.
No idiot could make it the way Paris Mt Eden Bakery makes it. The custard cream is thick, light and sweet. Strong hints of vanilla; so flavourful. Despite its delicate puffiness, it's solid enough to remain stacked as you zoom from the counter to the table to destroy the little castle of cream. Even so, it's the pastry that really sets this edition of the mille-feuille apart.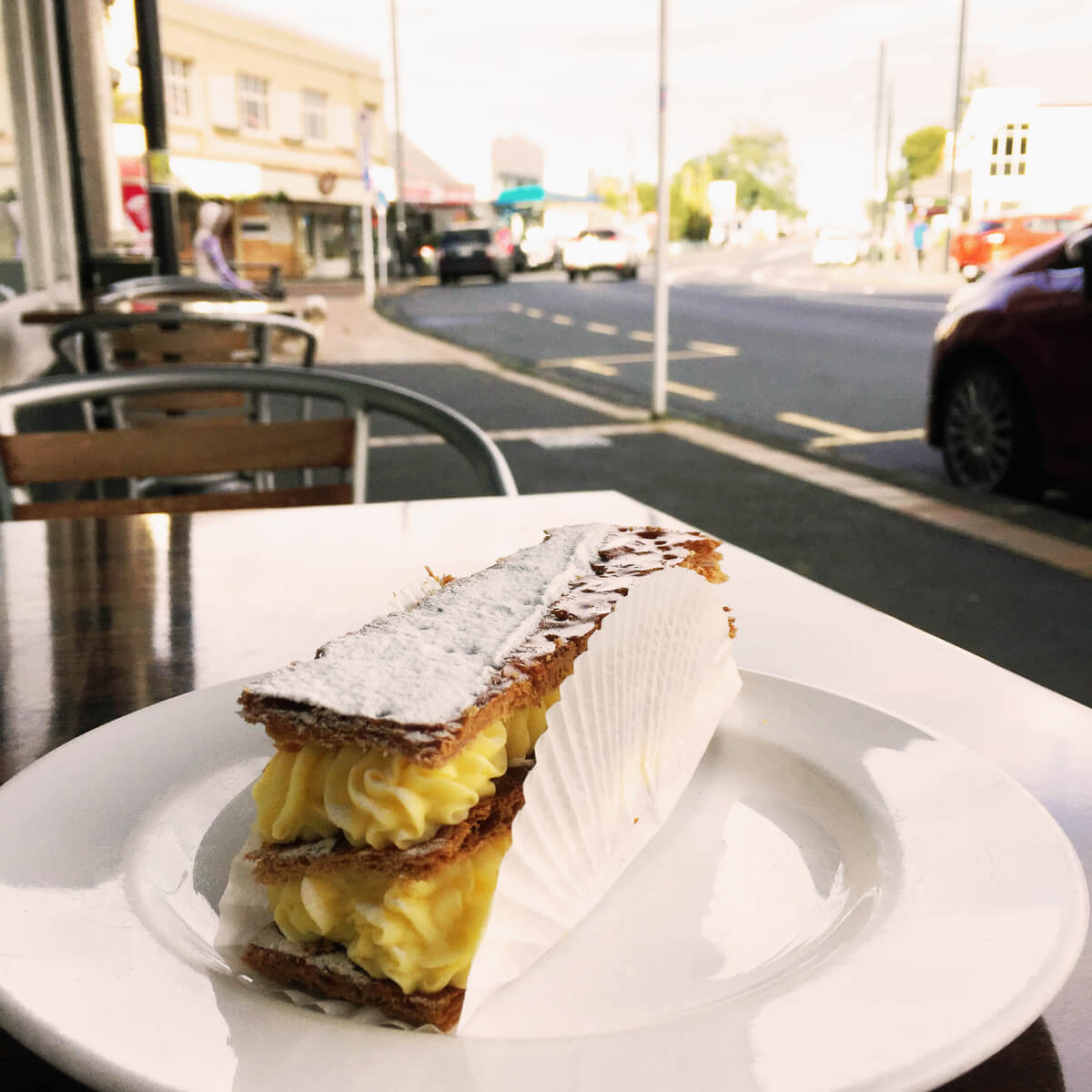 They've caramelised it just enough that it crackles and snaps under tooth or fork. Its slightly burnt flavour offsets the sweetness of the cream and goes down a treat with espresso.
I recommend that you eat this out the front of the bakery. In the sun. In your own little world of pastry induced stupor.