Aug 24, 2016 etc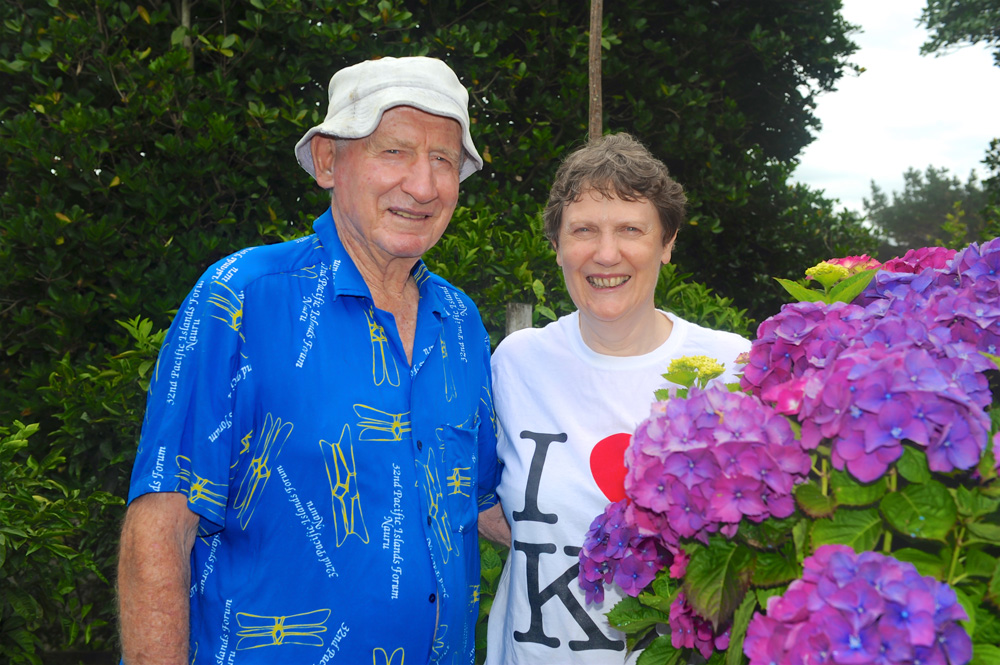 ---
When I'm in New Zealand, most of my time is spent with Dad at Waihi Beach. This beef casserole is one of the dishes I make for him. My aim while I'm there is to fill Dad's freezer with enough meat meals to last him for several months – until I am able to return. So I do simple cooking in bulk, and package portions up in dozens of containers, which Dad can then defrost, heat, and eat with the vegetables he cooks for himself. At 94 years of age, Dad is still growing many of his own vegetables. My cooking isn't cordon bleu, but it makes for a nourishing meal every night. Apart from this recipe, I use others that can be made in a slow cooker, including lamb curry, beef and beer stew, pork and pineapple, and chilli con carne. If variety is the spice of life, then so are Helen's ready-to-heat-and-eat meals!
---
Beef & Vegetable Casserole
Prep time 25 mins
Cook time 4 hours
Serves 6
Skill level Easy
INGREDIENTS
3 tablespoons flour, plus extra if needed salt and freshly ground black pepper
1 kg blade or chuck steak, excess fat trimmed and cut into chunks
3 tablespoons vegetable oil
2 tablespoons butter
3 large carrots, peeled, halved lengthways and cut into chunks
3 stalks celery, cut into chunks
2 cloves garlic, sliced
1 onion, coarsely chopped
4 bay leaves
4 sprigs thyme
2 tablespoons each: tomato purée, Worcestershire sauce
2 beef stock cubes, crumbled
LET'S COOK
Preheat the oven to 160°C.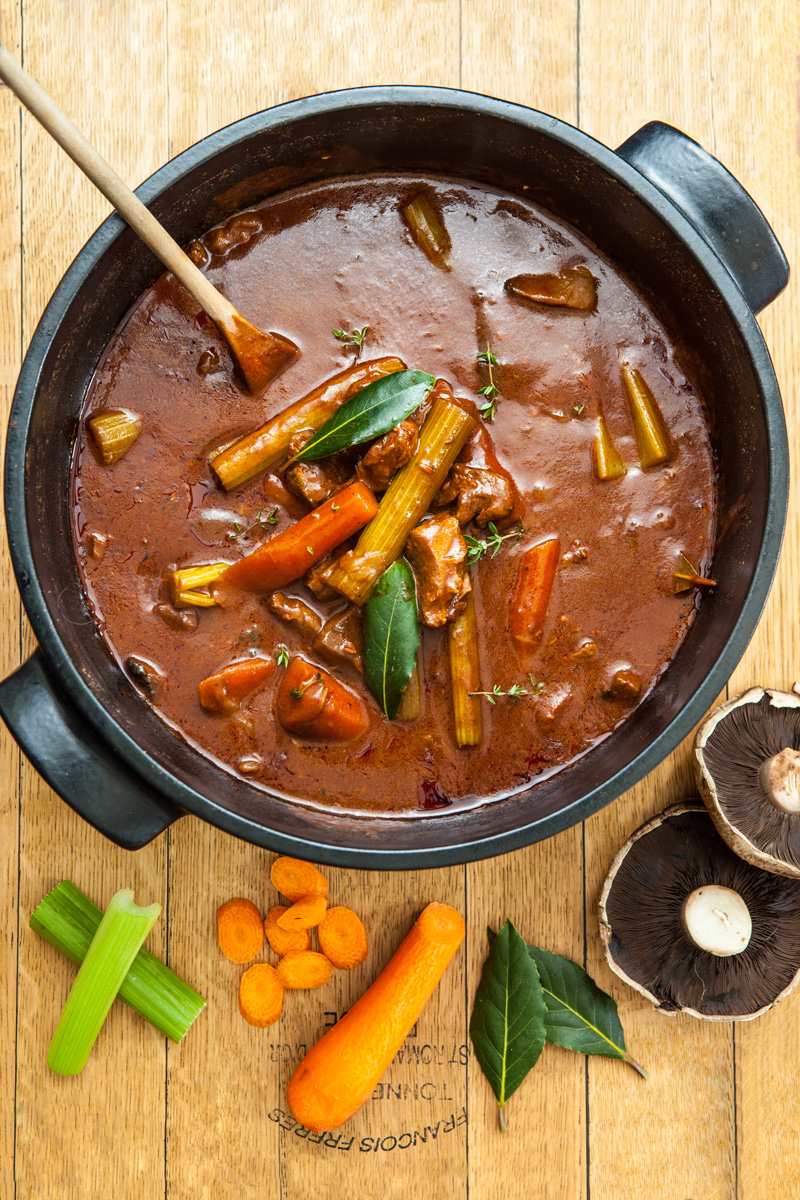 Place the flour in a small bowl and season with salt and pepper.
Place the beef on a plate and sprinkle the seasoned flour over it, turning it so each piece is coated. Heat 2 tablespoons of the oil in a casserole dish with a close-fitting lid over a high heat. Add the beef to the casserole dish in batches and brown on all sides. Remove from the casserole dish and set aside.
Heat the butter and the remaining vegetable oil in the casserole dish and add the carrots, celery, garlic, onion, bay leaves and thyme. Cook, stirring, for about 10 minutes to soften.
Stir in the tomato purée, Worcestershire sauce and the beef stock cubes then slowly stir in 750ml hot water and mix everything together. Add the beef back to the dish and bring to a simmer.
Cover the casserole dish and bake in the preheated oven for 2½ hours. Uncover the dish and if the sauce hasn't thickened, stir in some flour mixed to a paste with water. Cook for another 30 minutes to 1 hour, uncovered, until the meat is really tender. Season with salt and pepper before serving.
TIP: Serve the casserole on a bed of polenta or mashed potato.
---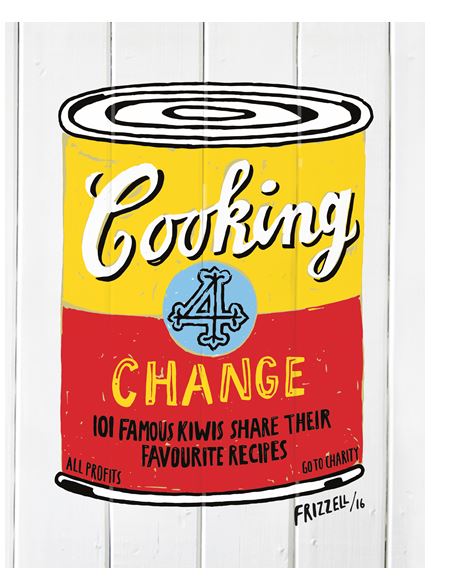 This recipe is an extract from charity cookbook Cooking 4 Change, on sale from 25 August 2016. The brainchild of artist Dick Frizzell, his business partner Christian Kasper and TV presenter Erin Simpson, the book is a collection of recipes shared by 101 of New Zealand's most loved celebrities. Available from all good bookstores nationwide or online from tomorrow, RRP $49.99.