Apr 21, 2016 etc

Recipe by Robyn Martin.
These melt-in-the-pot Anzac biscuits are for anyone who likes to have home baking in their tins but are short on time. They are quick and easy to make, with success assured.
Makes: 28
Prep time: 10 mins
Cook time: 10-12 mins
Skill level: easy
INGREDIENTS
125 g butter
¼ cup golden syrup
½ tsp baking soda
1 tbsp hot water
½ cup plain flour
½ cup sugar
1 cup desiccated coconut
1 cup rolled oats
METHOD
Pre-heat the oven to 180°C.
Melt butter and golden syrup in a saucepan large enough to hold all the ingredients.
Remove from the heat. Dissolve baking soda in hot water and mix into the melted ingredients. In a separate bowl mix flour, sugar, coconut and oats together until combined.
Mix into the butter mixture until well combined.
Using a measuring tablespoon, take spoonfuls of the mixture and place on an oven tray
lined with baking paper. Press with a fork to flatten – allow room for spreading.
Bake for 10–12 minutes or until golden. Leave on the oven tray to cool and firm up before moving to a cooling rack.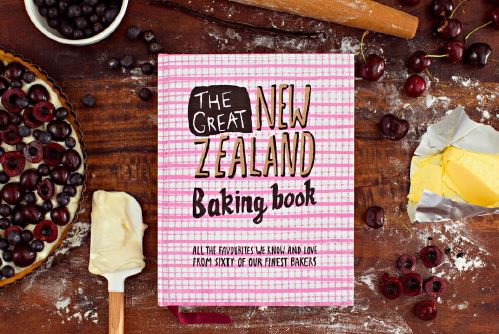 Reproduced with permission from The Great New Zealand Baking Book, on sale nationally now. Published by Thom Productions and PQ Blackwell. RRP $49.95.