Nov 27, 2015 etc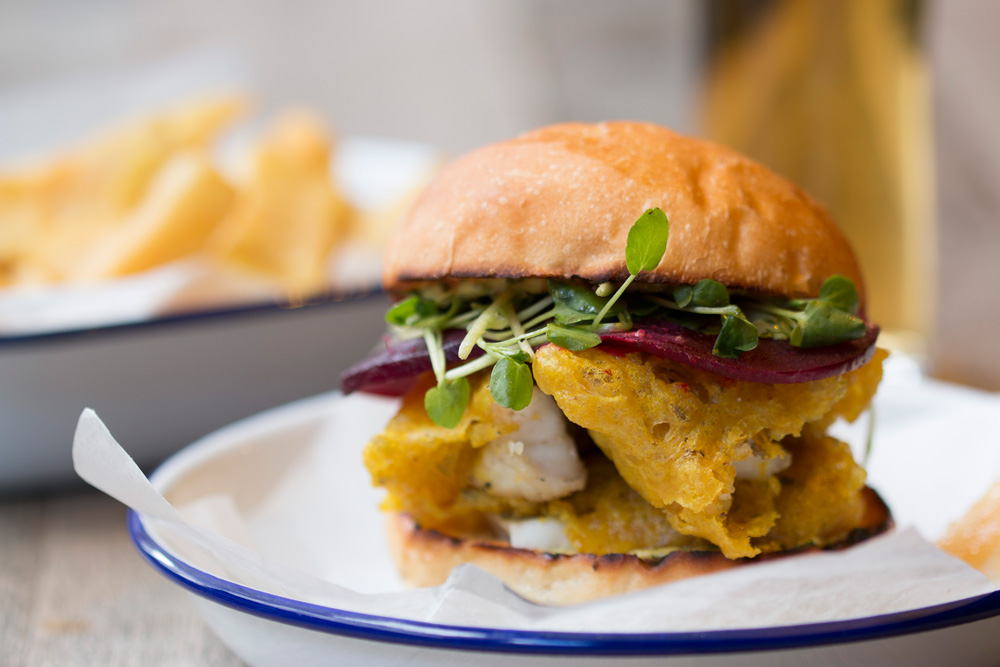 What's new in Auckland dining.
Words by Alice Harbourne. Main photo: Battered fish burger with marinated beetroot and watercress from Andy's Burgers, image supplied.
Andy's Burgers & Bar: "We're going to be the best burger bar in town"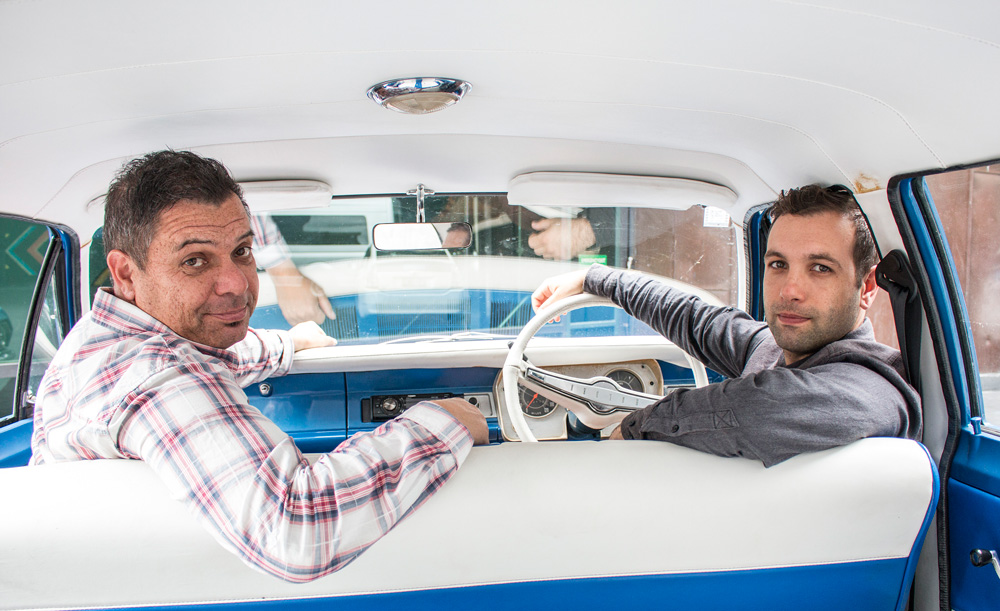 "My favourite is the pulled pork," says Renato Passoni Ribeiro, the man behind the menu at SKYCITY's next big restaurant venture, Andy's Burgers & Bar. "Pork shoulder hot smoked with manuka and braised for 8-9 hours, and then pulled and mixed with roasted onions and homemade barbecue sauce." That's more like a sandwich, isn't it? "Yes, it's a sandwich, but it's so special."
Andy's is set to open in mid-December and its formula is flexible. It's going to be a burger bar predominantly, with a menu of seven varieties (one technically a sandwich) made from scratch by a large team of chefs. It will also sell classic dishes from the Southern states: BBQ pork ribs, spicy chicken wings, steaks and a variety of salads.
Having worked as a chef at Federal Delicatessen since it opened, Ribeiro knows how sweet Auckland's tooth is, and his menu will feature six homemade milkshakes in pie-rivaling flavours like popcorn, Nutella and banana and peanut butter and pretzel.
The restaurant will be situated within SKYCITY's atrium, which is currently undergoing renovation, and will seat almost 300 diners.
Ribeiro will be joined by experienced restaurant manager Tyrone Amanono who will be complementing Andy's Burgers' informal food philosophy with casual, friendly service. Ribeiro is confident it will be the "best burger bar in town": we'll hold him to that!
New cafe opening: Major Sprout
In the space of a year, Graham St has gained three great cafes: Scratch HQ, Elk and now Major Sprout. It's the latest from David Lee, owner of Little King and Dear Jervois cafes, and is already so popular there's a queue for tables come lunchtime. A slick fit-out and the appointment of Phil Czerwonatis of Hip Group's Rosie cafe as head chef are points of difference to Lee's previous ventures, and a cabinet full of gluten-free and filled treats alongside healthy Japanese-style salads and rolls.
Major Sprout, 21 Graham Street, central city.
Bird for breakfast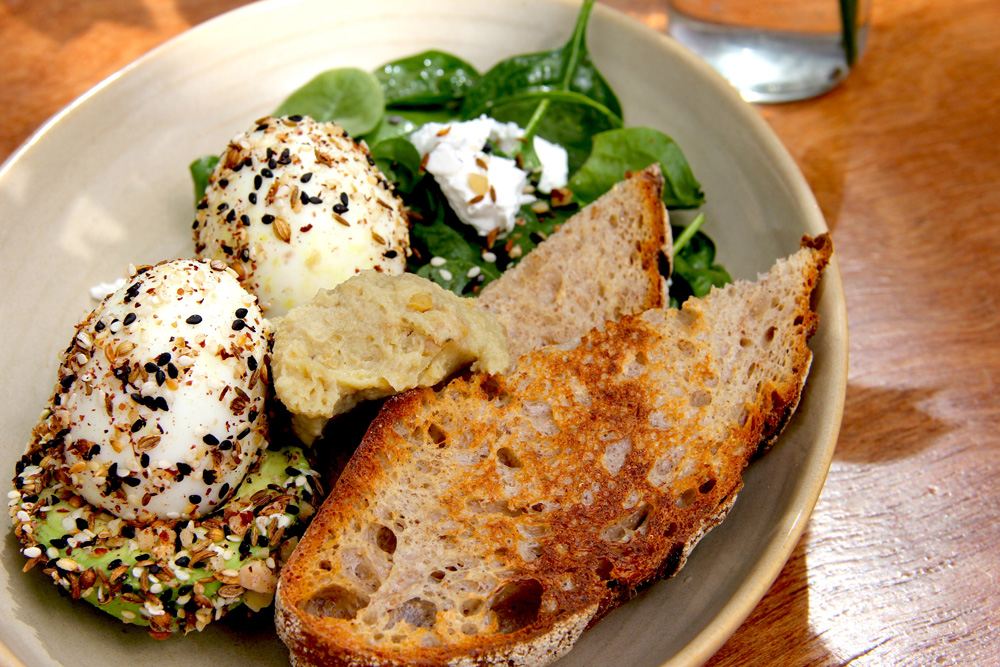 Bird on a Wire Takapuna have introduced a new breakfast menu, deviating only slightly from chicken-based dishes with a menu of classics like banana on toast, chicken burgers and "bird bowls" – a Mediterranean-inspired breakfast salad.
40 Hurstmere Rd, Takapuna. Available seven days a week from 7.30-11am.