Sep 19, 2012 etc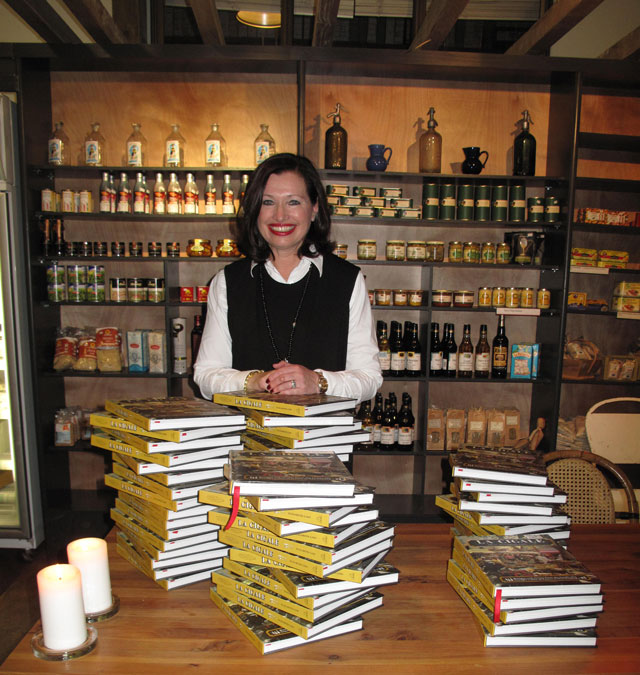 Elizabeth Lind at the launch of her book La Cigale
Words: Simon Wilson, Metro Editor
I launched Elizabeth Lind's book La Cigale last night, at her market of the same name in Parnell. Big crowd, including lots of stallholders, lovely food and wine, and way beyond all that, the wonderful atmosphere of the place itself. I've never been to La Cigale without feeling good about the place, whether it's with the big crowds on a Saturday morning or for a quiet set-meal dinner. But my favourite time is late on market day, when the crowds have thinned and you can get a seat, there's usually still enough good produce on sale, and more than enough tempting treats for a picnicky sort of lunch at one of the benches. And still the pleasure of watching so many people having such a good time, in such a charming place. One of the gems of Auckland.
And the book? Partly, it's Elizabeth and Mike Lind's backstory – getting to know France and bringing the best of it home – partly it's a very handy introduction to all the stallholders, and partly it's recipes. La Cigale's, Elizabeth's, and the stallholders' themselves. Most of them, as you would expect, are simple, classic "going to go buy that food right now and go home and cook it" kinds of recipes. The best kind.
In the book, Elizabeth writes about how, on their first visit to Paris in 1979, they were seduced into staying longer than they intended, and that because they couldn't afford to eat in the bistros and restaurants every day, they bought lots of food, made themselves picnics in the hotel room or in the parks, and found themselves completely seduced by the place. That's what Paris is for, of course, and it's what La Cigale is for too. Love that market.
The book, from Random House, is on sale there and in bookstores now.