Mar 7, 2013 etc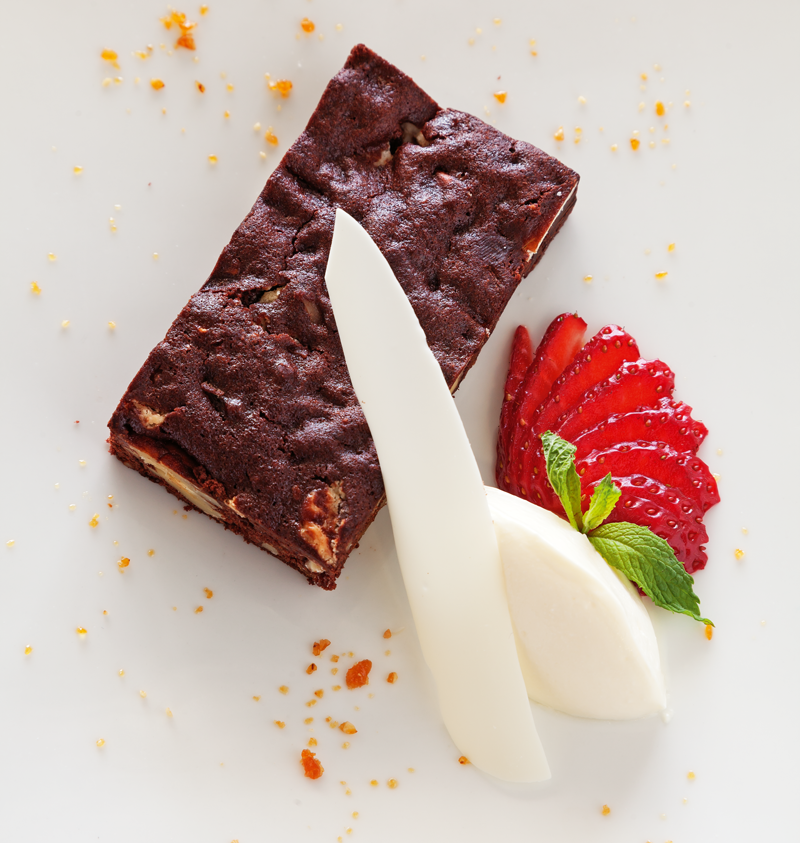 Rebecca Jones picks her favourite dishes of the moment.
I recently ate the delicious duck-liver parfait at O'Connell St Bistro with Bellbird Spring Pinot Gris. Their secret? Crushing salt over the parfait, which cuts through the fat and brings out the fruity zing in the wine.
3 O'Connell St, CBD.
The good people at Monterey Coffee Lounge make a corned beef sandwich with homemade tomato relish on plain white bread. It's pretty hard to get a corned beef sandwich anywhere these days, and especially one like this: home cooked, with more meat and less bread. 432 Richmond Rd, Grey Lynn.
Meat, glorious meat — cured, dried, fresh or aged — it's all on display and for sale at Neat Meat at Ponsonby Central. Interesting cuts hang in the window to lure you inside to a veritable feast of delicious meat. No matter what the naysayers tell us, meat is good for you. 136-138 Ponsonby Rd, Ponsonby.
Richmond Larder reeled me in with their take on a brownie (above), tempting me with rich dark chocolate, apricots, walnuts and orange zest. 166 Richmond Rd, Grey Lynn
First published in Metro, January 2013.