Sep 23, 2016 etc
---
Words by Kate Richards, photos by Ken Downie.
In Metro's summer 2016 issue, Russell Brown examined Karangahape Rd at its rumoured crossroads. The whispers on the fiercely defended strip have been building to a shout over the past year as St Kevins Arcade has been refurbished and a number of apartment buildings have sprung up. The most provocative of the rumours stemmed from what's been touted by some as "the new Ponsonby Central". K'Rd Food Workshop is now open, though not quite finished. It's an intimate four-shop food and beverage collective. On completion (within the next month), it'll be an open-plan dining space where you'll be able to get lunch, dinner and dessert. Here's what you'll find:
Moustache Milk & Cookie Bar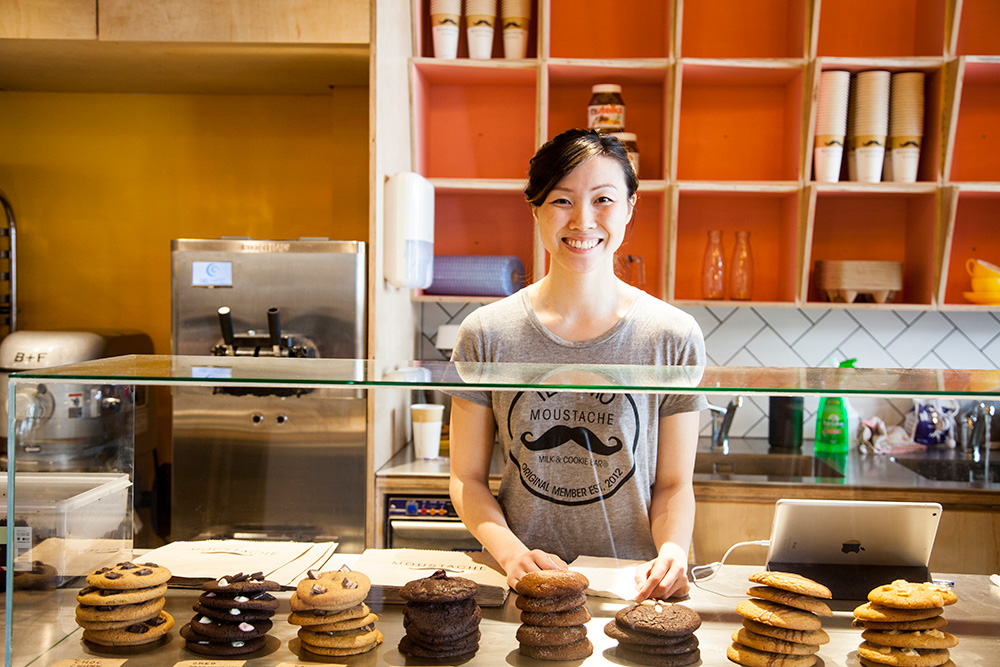 This is Deanna Yang's fourth milk and cookie bar, but the first one that's afforded her the opportunity to really build her dream, flagship shop. Deanna, her brother Justin, and various friends have worked tirelessly over the past few months to put it all together.
Pastel toned colours in yellow, pink and white, with cute milk bottle lights, the should-be-amateur builders have nailed the brief. They've done such a good job, in fact, that a neighbouring design consultant couldn't believe they'd made and fitted their own bulkhead. She'd just been quoted $20,000 for the exact same thing. There's a long, white bar with low stools where you can sit and watch the bakers at work. For those in a rush, a hole-in-the-wall takeaway window, illuminated by a giant fluorescent moustache, will serve passers-by.
Despite their new fancy surrounds, the ethos at Moustache remains the same. "Good things are simple and simple things are good," Yang says. Cookies, milk and coffee, that's all they'll offer, which belies the inventiveness of the ever-evolving menu. Yang tells me savoury cookies are on the horizon, she has in her mind's eye a spaghetti and double cheese cookie: hot spaghetti sandwiched between two gluten-free, cheese-filled biscuits.
El Sizzling Lomito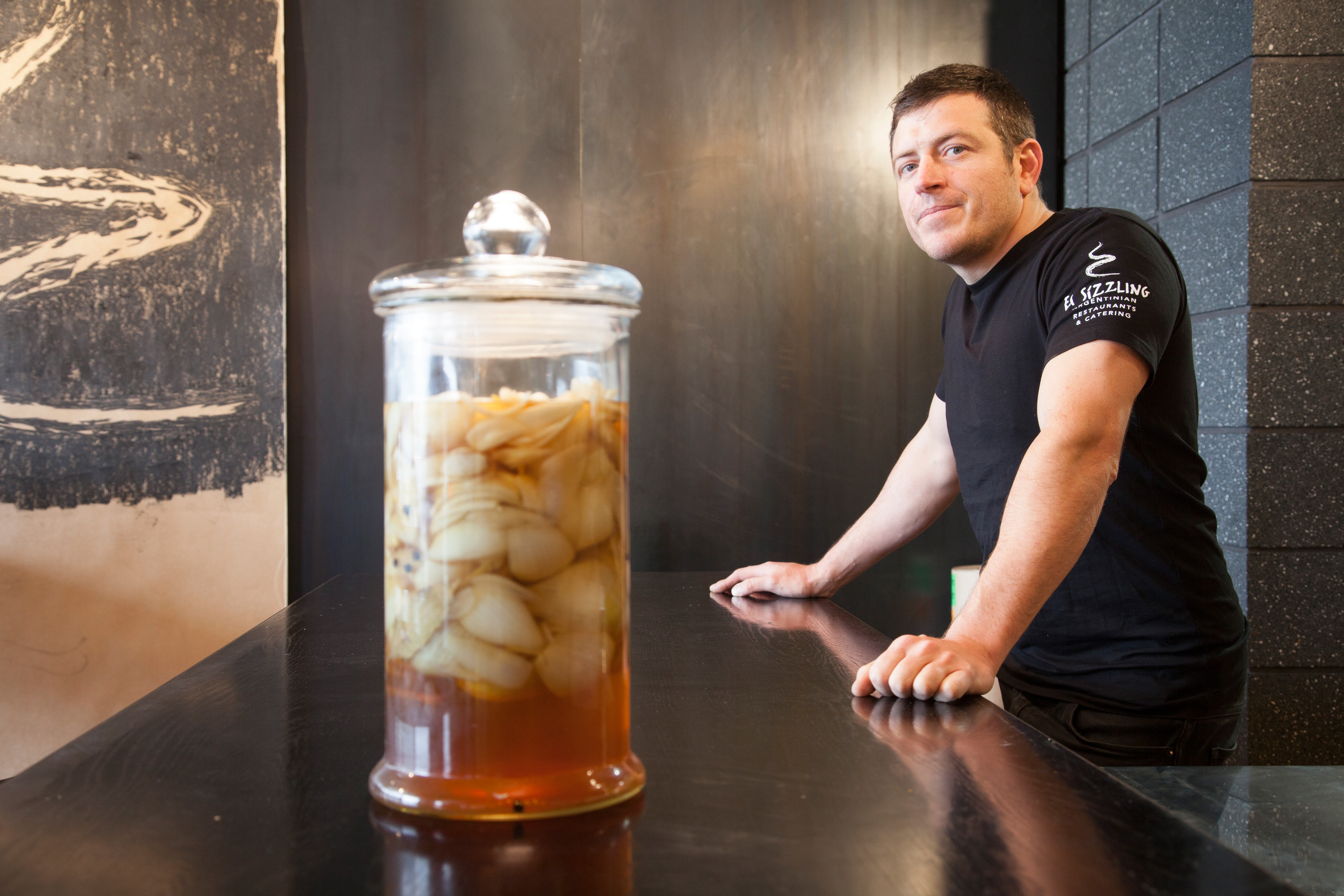 Ironic that Corra Anselmi, who's just given up flour (and beer), would opt to open an Argentinian sandwich shop, but that's exactly what he's decided to do.
Anselmi and his team have been making and serving traditional Argentine cuisine from their tiny Ponsonby Central kitchen, El Sizzling Chorizo, since 2012. The move to K'Rd is a chance to expand the operation, with a purpose-built butchery for curing and air drying meats, and making sausages. Bigger seems to be a recurring theme for the man whose business started life as a pop-up caravan flogging sausages to the residents of Onewa Beach, Waiheke.
At El Sizzling Lomito, meat will be barbecued over tea tree embers – not quite long enough to get that deep wood flavour – but long enough to become charred on the outside and juicy in the middle. After cooking, chefs will wedge slices of meat between slices of Wild Wheat bread. The sandwiches will be made with various wood-fired cuts and topped with escabeche (pickled onions and peppers with juniper and bay) seasonal salads, chimchurries and more. Wonder how long that flour fast will last?
Lovebucket: Opening Soon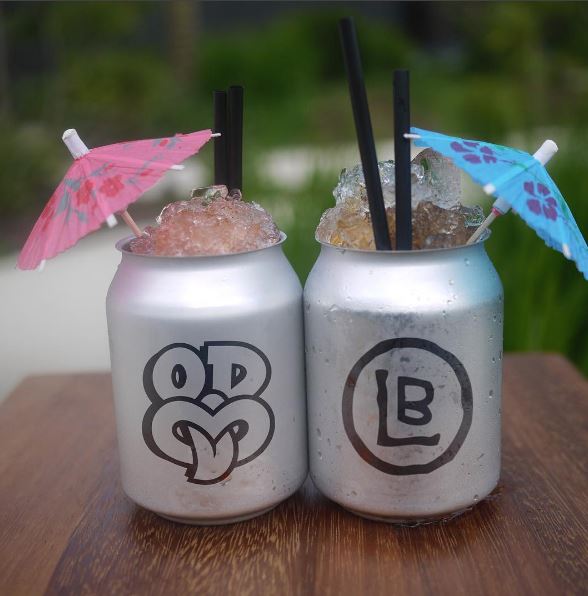 You used to have to drive the long road out to Kumeu to visit Hallertau brewery, and though it's a mighty fine drive, and indeed, a mighty fine place to spend a summer afternoon, soon you'll only have to bus to K'Rd. You may, quite reasonably, be envisaging a cold frosty beer at this point, but you'd be wrong, because owners  Hayley and Stephen Plowman, with help from their bar manager Brandon Walker are opening, in their words, an "haute dive bar" that'll serve cocktails, gin, a clever little wine list and, of course, beer.
High-backed booths, dark woods and vintage speakers; the bar resembles a backstreet speakeasy, with nods to traditional Royal Naval cocktails like pink gin and salted rhubarb. But instead of flamboyant craft cocktail-making, there'll be booze on tap or "taptails" as the owners have affectionately named them. Pre-batched liquors and syrups will be kegged with some of the finest boutique gin (distilled at the Hallertau site in Kumeu) and rum, to be poured as high balls.
The food has been designed to share while you enjoy a couple of drinks, but the focus is "that old fashioned English tradition, drinking," says Walker. Lovebucket is tucked away down the back of K'Rd Food Workshop, and is the kind of bar you could easily head to for an after work drink, and end up settling in to for the whole night.
Popped Popcorn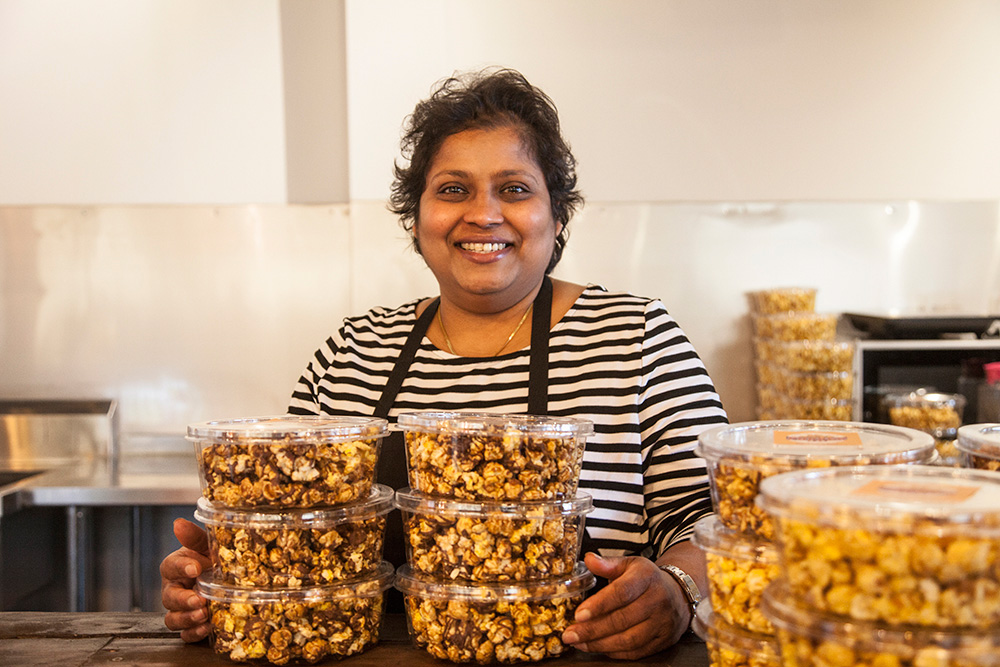 Edrich Andrade and his wife Grizelda used to have a liquorice business. They would set up their little stall at various events citywide – selling nougat and fudge too – but time and time again their customers came back demanding popcorn. The couple eventually caved and started popping A grade, GMO-free, Gisborne grown mushroom corn in their home kitchen at night to sell at weekends. Edrich is a banker by day and pops his corn late into the wee hours to make sure he has enough to meet demand.
The pair sells variations on caramel corn, with the addition of salt, nuts, honey and chocolate to spice things up. It's big sticky stuff, exactly how good caramel popcorn should be; you'd accidentally drop a piece in your bag, only to pull it out later and find it'd picked up all the lint and old receipts from the bottom. On that note, it's probably worth stopping off at Popped if you're on your way to see a movie on Queen St, no doubt you'll feel more satisfied having parted with your pennies here than after spending them on the vaguely buttery, stale offering at the cinema.