Apr 3, 2013 Cafes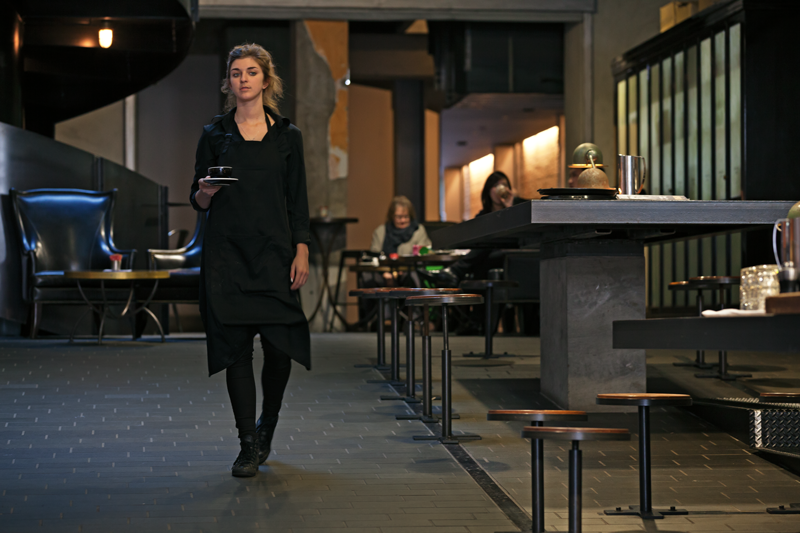 (This story appeared in the November 2012 issue of Metro)
There's a cafe that doesn't serve coffee in our new list of the Top 50 Cafes in Auckland. We know, it breaks a rule. But Little Bird Unbakery in Kingsland doesn't serve anything cooked — roasted, toasted or processed — and we decided everything else in its uncooked lineup is so scrummy it would be a crime to leave it out.
So instead of rules, we had guidelines. We found, as with Little Bird, that the best cafes are doing their own thing, not copying a template. They welcome you into a unique and lovely space, and they know the value of friendly and knowledgeable service. They have an original menu and the food is beautifully cooked. And, yes, all but one of them make great coffee.
We favoured cafes that have a proper kitchen, but a few that don't are so good at their more-limited offering that we couldn't leave them out. They had to be open for breakfast and lunch. We looked hard for new cafes that raise the game in suburbs where that hasn't often been expected — and we found them in Remuera, Ellerslie and Epsom.
And we left out one or two famous old favourites, because — usually after multiple judging visits — we decided they are simply not competing at the same level as the best new places.
Have we got a favourite cafe precinct right now? Yes. With Little & Friday, Mojo Carlton Gore, Teed St Larder and York St Mechanics leading the way, our vote goes… to Newmarket.
And who is our supreme winner? For the second year running, we tip our hats to the wonderful Takapuna Beach Cafe .
The Category Winners:
TOP 10 New Cafes
Best: Kokako
Runners-up: Elske / Gasket Espresso Kitchen / Grano / Little Bird Unbakery / Mojo Carlton Gore / Raven & Cook / Richmond Larder / Shore Rd Cafe / York St Mechanics
TOP 10 Menus
Best: Takapuna Beach Cafe
Runners-up: Dida's Food Store / Federal & Wolfe / Queenie's Lunch Room / Richmond Larder / Richmond Rd Cafe / Rosehip / Sheinkin / Shore Rd Cafe /Teed St Larder
Top 10 Baking
Best: Little & Friday
Runners-up: Art Gallery Cafe / Cosset / Elske / Olaf's Artisan Bakery Cafe / Pyrénées the French Deli /  Richmond Rd Larder / Ruby Red / Takapuna Beach Cafe / Teed St Larder
Top 10 For Kids
Best: Luscious Food Store
Runners-up: Catroux / The Fridge / Garnet Station /Gasket Espresso Kitchen / Kohu Rd Cafe / Raven & Cook / Ruby Red / Wai Kitchen / Zus & Zo
Top 10 Ethical Cafes
Best: Kokako
Runners-up: Cosset / Dida's Food Store / Domain & Ayr / Federal & Wolfe / Garnet Station / Little Bird Unbakery / Mimosa / Monterey Coffee Lounge / Queenie's Lunchroom