Nov 27, 2015 Cafes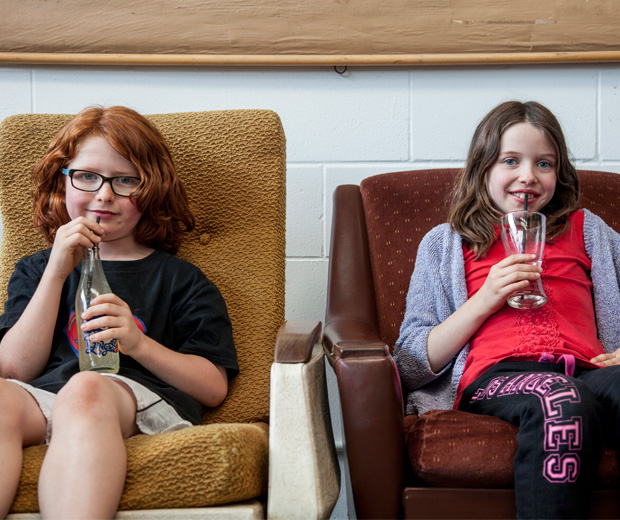 Introducing the 10 best cafes for kids in Auckland.
Highchairs, comfy seats for breastfeeding mothers and acoustics that are kind to tantrums. Our annual Best Cafes feature always includes recommendations for places to take children of all ages. These days, however, it's rare to find particularly kid-friendly cafes; sandpits have been ripped out, toy boxes are tired and seating tends to be poorly designed for little bottoms.
There are a number of cafes in our Top 50 cafes list that would be great for a family outing, but in terms of dedicated play areas and outdoor spaces to run around in, here are our picks.
WINNER: Charlie & George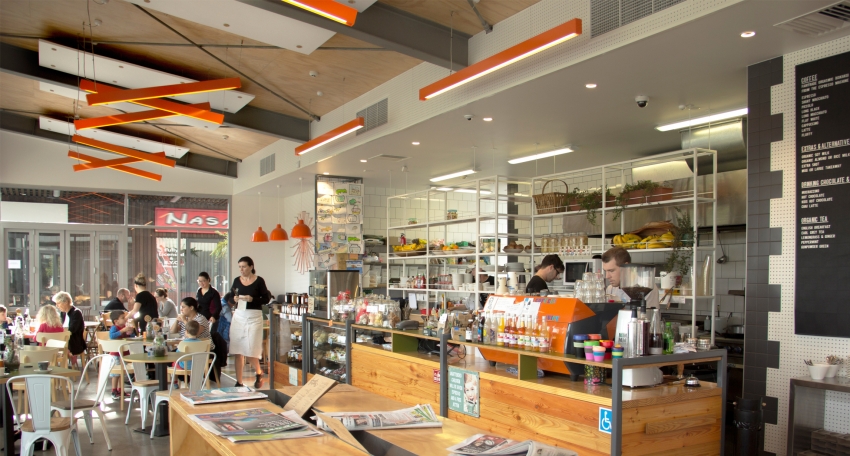 38-60 Stonefields Ave, Mt Wellington
Tempting organic treats abound in the cabinet at this suburban cafe, perfect for rewarding a workout on the netball courts down the road, alongside hearty full breakfasts. The banoffee smoothie is one for the kids but the delicious Caffeinator —cold brew coffee, LSA and honey, topped up with caramel and avocado — is for you and you alone.
Must-try: Buttermilk pancakes with tamari honeycomb butter, banana & maple syrup.
Onehunga Cafe 
259 Onehunga Mall, Onehunga
Lord knows Onehunga needed it. For years, the mall was awash with cafes yet not a good coffee to drink, so we're happy to report this newbie to the list wears its great neighbourhood-cafe mantle well. You order at the counter but there are elements of table service, with waitstaff seating you and bringing sparkling water. There's a Southern States lean here, with savoury and sweet waffle dishes and po' boys. Coffee is Supreme.
Must-try: Pulled-pork po' boy with green apple slaw.
Bread & Butter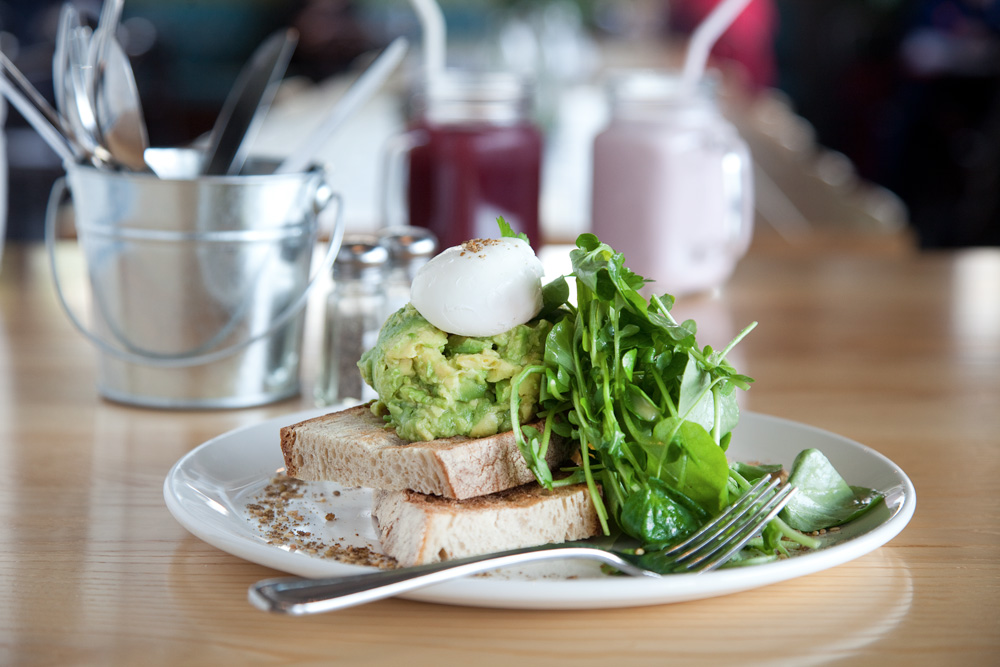 34 Westmoreland St, Grey Lynn
When Isabel Pasch moved to Auckland, she felt the only thing missing from her new life was good German sourdough, and so, with no baking experience, she started Bread & Butter Bakery. The Grey Lynn flagship is a huge airy space, with a cabinet filled with freshly baked organic bread and a lengthy menu of family favourites from waffles to stone-oven pizzas.
Must-try: Eggs on toast with bratwurst.
Jam Organic Cafe
33-45 Hurstmere Rd, Takapuna
First, walk the beach, then order any combination of free-range eggs/salmon/bacon/smashed avocado, house-made raita on sourdough or five-grain toast, twinned with freshly juiced spinach, kale, cucumber, apple and lemon. Portions are big. You may have to walk the beach twice.
Must-try: Jam-style eggs.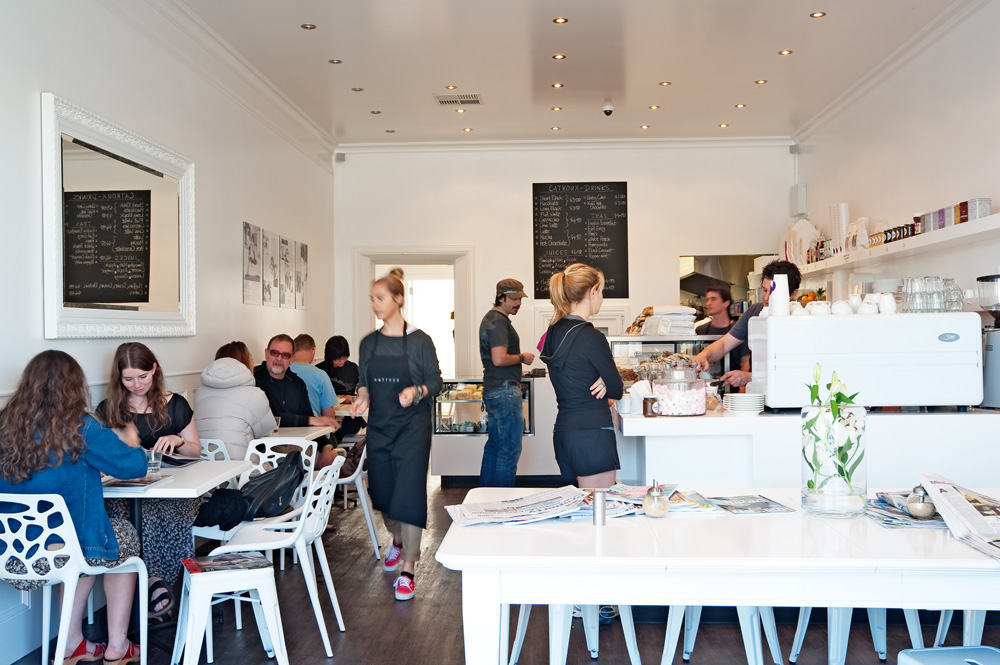 Catroux " width="654" height="435" />
Catroux
29 West End Rd, Westmere
What Catroux misses out on, not having either a view or sunshine, it brilliantly makes up for with the food and the warm, welcoming atmosphere. Adele Jenner serves big bowls of vigorously fresh salad, delectable cakes with an obvious commitment to gluten-free options like almond and orange, and eggs done every which way. The place is light, white and very child friendly.
Must-try: Scrambled eggs with ham & gruyère.
Little King
132 Kitchener Rd, Milford
Before making a splash with Herne Bay's Dear Jervois, David Lee honed his cafe skills in this effortlessly cool industrial-chic space. Little King boasts a wonderful menu (the waffles are legendary), a play area for the kids and some of the best service on the Shore.
Must-try: Fish-finger sandwich with smashed peas, seaweed tartare and pickled cucumber.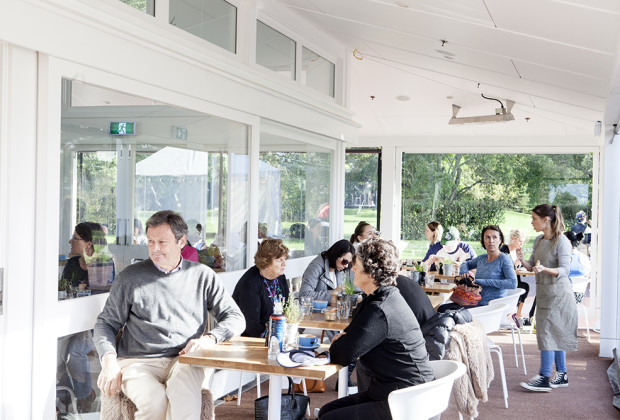 Pohutukawa Drive, Epsom
The primary draw is the location, which is spectacular, the cafe enveloped by the manicured greens and majestic trees of the park. Chef James Kenny's menu is surprising, seasonal and well priced. It's family friendly, particularly in the warmer months when the ice-cream truck outside becomes a fixture. A word of warning though: a worthy cafe in this location is so overdue that it's often too busy for its own good.
Must-try: Black pudding with egg, peas & watercress.
Wai Kitchen 
1/149 Oceanview Rd, Oneroa
Where to go for breakfast on Waiheke? Here. It's on the seaward side of the road looking directly onto Oneroa Beach (ie, location: perfect), the service is smart and the food delightful.
Must-try: Crumpets, avocado, citrus, ricotta & seeds.
Humbug Cafe
32 Rua Rd, Glen Eden
With coffee from Millers and a classic cafe menu, a dedicated child-friendly area with vintage toys makes this a great place to bring kids.
Il Forno
55 Mackelvie St, Ponsonby
A bakery with a bountiful cabinet. And high chairs – rejoice.