Sep 5, 2019 Cafes
Jean Teng visits a cafe hidden behind fancy fashion racks and finds very good Brazilian filter coffee. Plus, scroll down for a very enticing-looking pastel de nata.
When people tell me a spot is "hidden" in Auckland, I find they rarely mean that. It'll just be down an alleyway, or on the main street in a quiet suburb. But Maloca really is hidden, deep in a high-end fashion store and behind racks of silky, ruffled clothing. From the front, there's barely a hint of what you'll find once you walk through to the back. But once you get down there, you'll enter a very pretty space: afternoon sun streams through the glass doors and windows from outside, where a sheltered-in courtyard looks ripe for after-work drinks in the summer. Inside it's calm and still, ideal for getting a bit of work done. There's an art exhibition placed just so, blending in so well with the entire aesthetic, I thought at first they were just oddly-shaped chairs.
Renato Passoni Ribeiro (an ex-chef at Baduzzi ) and his wife Cintia Kawashita Ribeiro have opened up Maloca Coffee together, a speciality cafe championing Brazilian coffee beans usually underrated for single-origin use. Single-origin (meaning the beans are from one specific place) is often used for soft brews or filter which is what they specialise in here. Ribeiro says there's a perception the best single-origin coffee originates from places like Kenya or Ethiopia, not Brazil – that Brazilian beans are only good for espresso blends, churned out for the mass-market. Riberio argues that's not the case.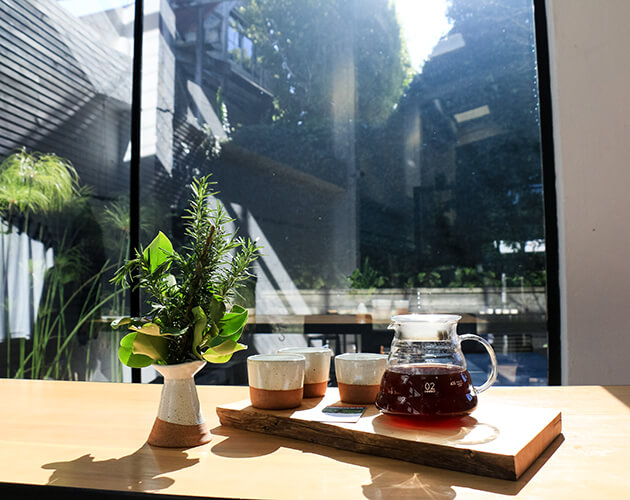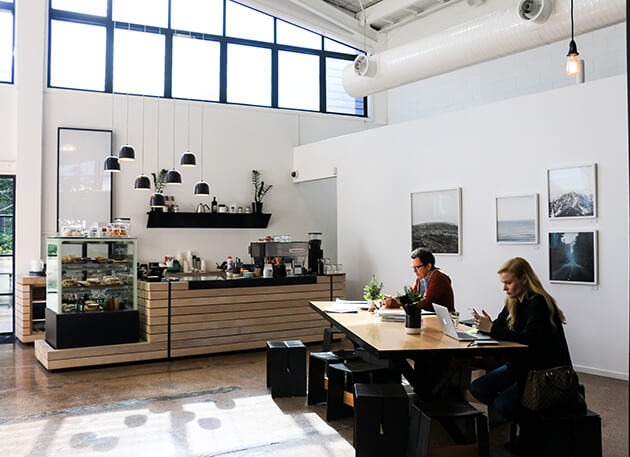 He pours us a filter coffee from the farm of Forquilha do Rio using a V60, tipping it out into a small ceramic cups, a nod to the tradition of slow coffee, at odds with the takeaway culture rife in Auckland. It might be all in my head, but coffee seems to taste better out of teeny vessels, transforming it into a sipping drink – it's the taste of leisurely enjoyment. And this coffee is very good. Ribeiro tells me most associate Brazilian coffee with chocolate undertones, but this pour is fruity, sweet and clean, with notes which become clearer as the drink cools down.
All the beans here are sourced from microlots, coffee from a small, specific plot of land in a coffee farm recognised for their higher quality. The two single origins are from a high-altitude spot on a mountain range in Espirito Santo – which the cards that come with your coffee will tell you.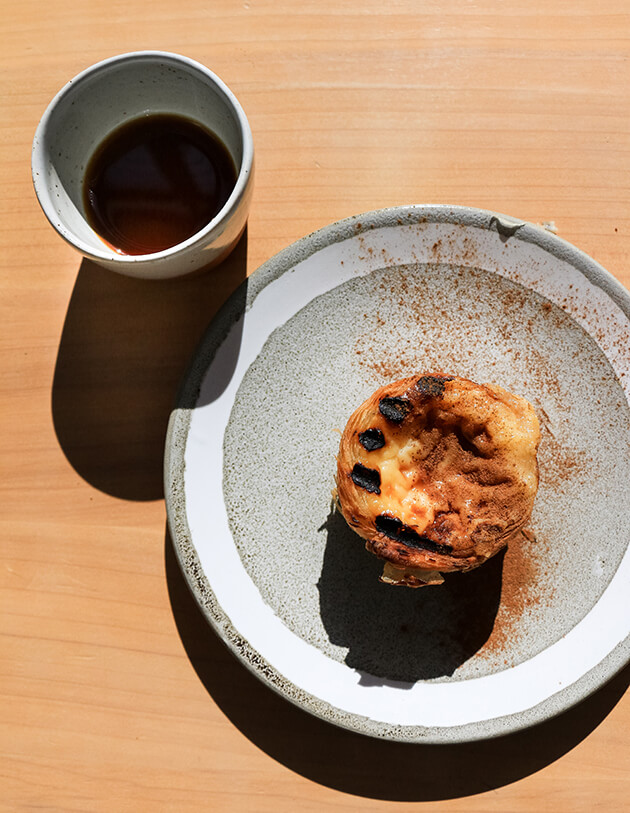 They do espresso here, too, of course – what would an Auckland cafe be without a flat white? – using a blend also from Brazil.
Cabinet food comes with a small revolving line-up of sandwiches and treats. A honeycombed Brazilian carrot cake resembles a small sculpture and differs from the usual; it's light, airy and without heavier spices or nuts, made by Oh Sweetie cakes. Pastel de nata (Portuguese tart) is flaky and rich, the eggy custard oozing out and inevitably getting on your fingers. Of the sandwiches, a four-cheese and truffle is well-balanced and smacking with truffle – but not overwhelmingly so.
Future plans are already in the works. Open up the courtyard come summertime, fire up for some Brazilian barbeque, get the cold brew going, and keep the doors open a little later.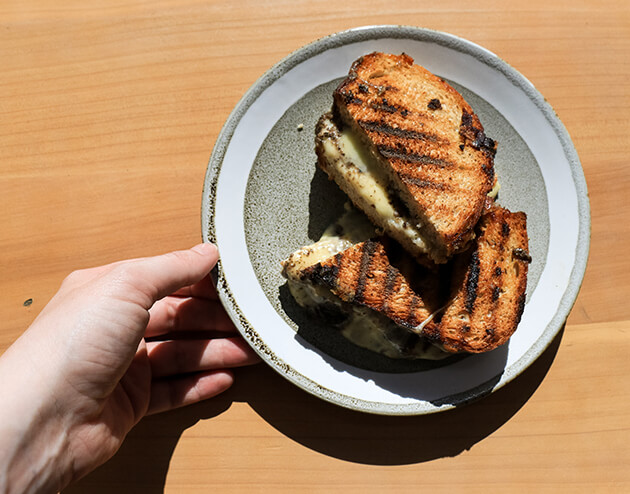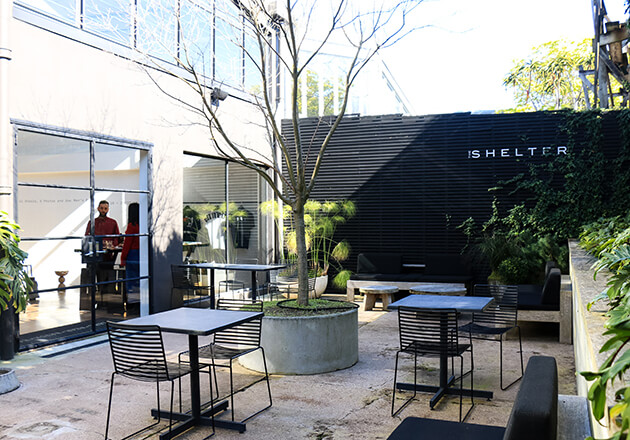 The Shelter
78 Mackelvie St, Ponsonby

Open 7 days
@malocacoffee