Sep 20, 2019 Cafes
Britomart's French cafe L'Assiette reopens its doors as a second La Petite Fourchette location with treats, tarts and cheese.
Though fans of Britomart's L'Assiette will be sad to see that the cafe has closed its doors, they'll be heartened to find familiar faces, familiar food and familiar coffee behind those same doors.
After eight years of L'Assiette, owner Romain Le Gal decided the format of his Wynyard Quarter cafe, La Petite Fourchette, was more suited to Auckland life and would be a better fit for his Britomart spot as well. The grab-and-go lunches and the takeaway patisserie treats are more what working professionals require from an eatery. So he has acted accordingly and turned L'Assiette into a second branch of La Petite Fourchette.
The light blue walls and rustic wood has been replaced with darker blue-green walls and slick dark tiling.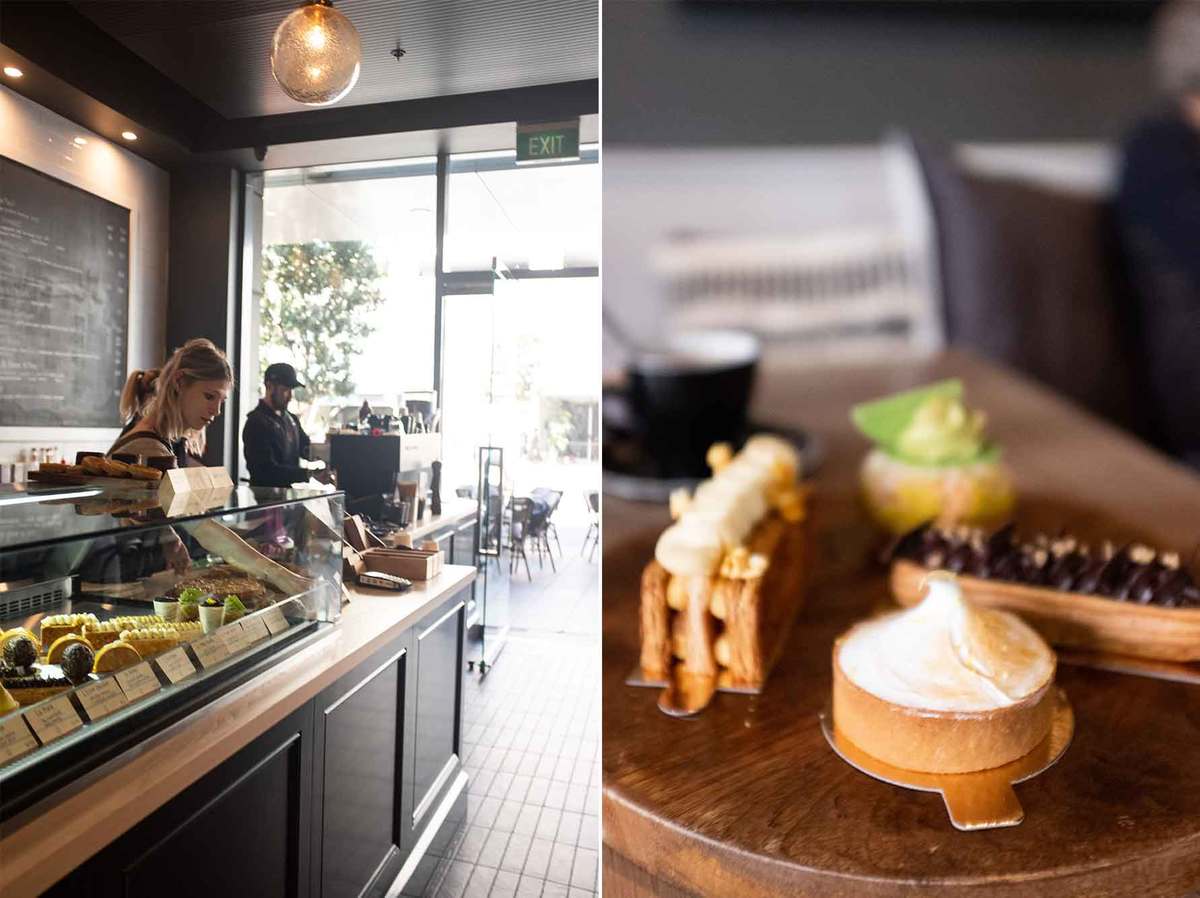 That said, Le Gal recognises locals and professionals alike love an occasional slow sit-down meal and even with an extensive range of counter food on offer, he has kept L'Assiette's breakfast menu. It includes Omlette de L'Assiette, Pain Perdu Brioché (aka French toast) and L'Avocat (smashed avo on toast).
You'll find the same smooth, creamy Altezano coffee L'Assiette served and La Petite Fourchette Wynyard Quarter still has, danishes, flans and tarts, plus a display of intricate, snack-sized, work-of-art patisseries that just scream 'go on, treat yourself' (how do you say that in French?).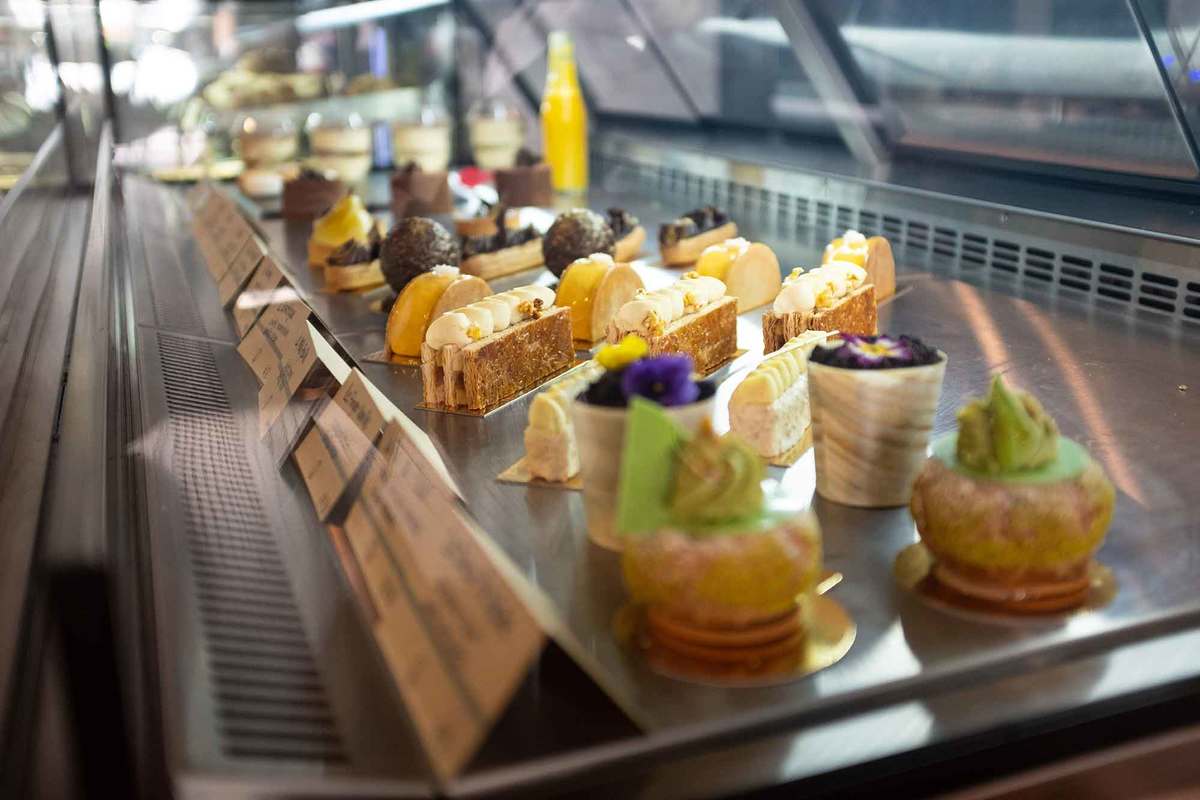 The case is filled with treats like le mille-feuilles, le choux Pistache, le pot de fleur and a lemon meringue tart with a filling so melt in your mouth silky it's like spun-sorbet.
In the lunch cabinet, they've kept their ever-popular le Jambon Beurre (an Emmental cheese-and-ham sammy), Croque Monsieur (another version of an Emmental cheese-and-ham sammy, but this one has Bechamel sauce), plus quiches, salads and more cheese-fiend-friendly sandwiches.
Suffice to say that their cabinets are quite empty by three in the afternoon.
It works in La Petite Fourchette's favour that I visited on one of the first good days of spring, complete with blue skies, actual, palpable warmth and a lack of wind. I was in far too good of a mood to keep a level head. Still, you don't need to overthink pretty, sweet treats, an abundance of generously cheesy sandwiches and a cup of strong espresso. They speak for themselves, and they say only good things.
Atrium on Takutai
9 Britomart Pl
Follow Metro on Twitter, Facebook, Instagram and sign up to our weekly email