Dec 10, 2018 Cafes
With every bag of beans bought at Birkenhead's Generosity Coffee, you'll be helping support community groups and charities.
As the husband and wife duo behind Auckland's Barista Academy, it'd be hard to find a more qualified team to open a cafe and roastery than Rachel and Nic Berry of Birkenhead's latest opening, Generosity Coffee. But as Rachel emphasises, "we aren't coffee nuts, we are people-people."
As such, with their team of Barista Academy graduates, and a roaster, grinder and packaging outfit to rival any big chain in terms of productivity, they've decided that 20 percent of each bag of coffee sold will go directly back to the local community, as well as national charities, for example, KidsCan and the Breast Cancer Foundation.
Read more: New street food-inspired restaurant Gao opens in Albany | A new Auckland burger joint you'll want to try, plus more food news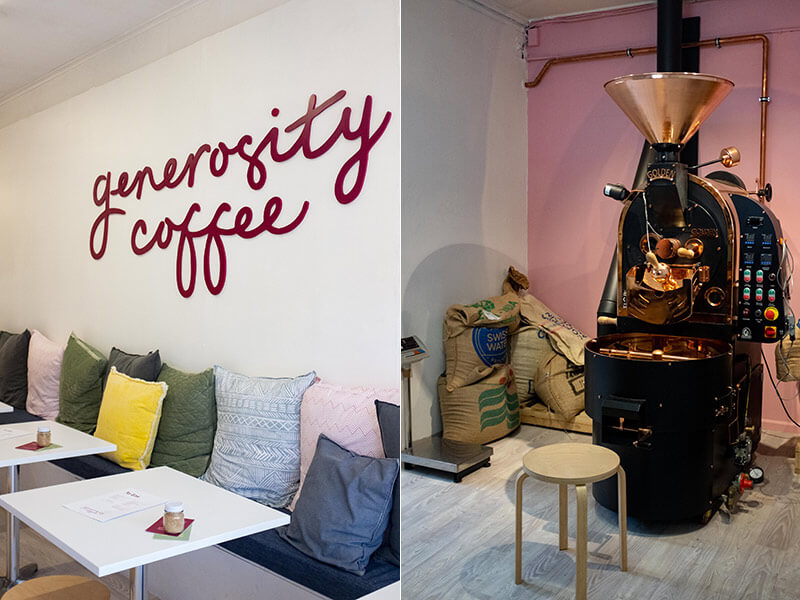 Buyers of a one-off bag or a subscription, in-store or online, can choose where that 20 percent goes: so far it's included the local preschool, sports teams, support groups and a rehoming animals charity. The idea is that households, and cafes and workplaces who want to stock Generosity Coffee, can all have a hand in helping their community in a close-to-home, tangible and visible way.
The coffee too, is sourced ethically through people who deal directly with the farmers themselves. They offer one blend of beans based solely on what a New Zealand coffee lover wants: "Kiwis like a robust, chocolatey coffee to match creamy, fatty Kiwi milk," says Rachel.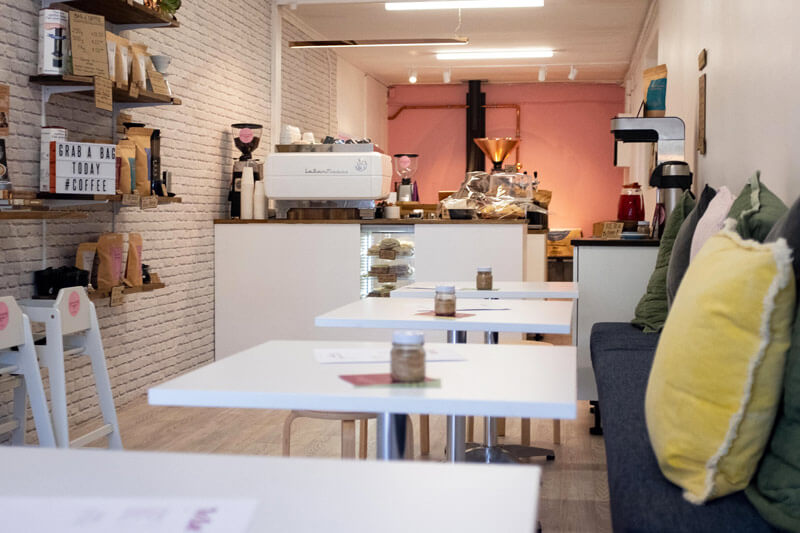 The menu isn't huge; you'll find all the food at the counter, but Rachel calls it a "greatest hits" selection from their last cafe, Fix.d, near Smales Farm. All made by her, they have "a mean chicken pie" and what a little sign on the counter will tell you are the "best cheese scones in the world". Some grandmas noticed it and pointed out that it was a big call. Several scones later, they conceded and gave it an eleven out of ten, bolstering Rachel's wish for "a cafe that does everything awesomely."
generositycoffee.org.nz
255 Hinemoa St
Birkenhead
@generositycoffee.org.nz
Follow Metro on Twitter, Facebook, Instagram and sign up to the weekly email for more food news.