Nov 9, 2018 Cafes
Crumb is back, this time as a cafe-art space, opening this Saturday.
Residents of Grey Lynn will rejoice to hear that the doors of Crumb have quietly reopened. The beanbags are back outside the tiny cafe on the corner of Crummer Rd and Ariki St, and the coffee machine is up and running, though the official opening isn't till Saturday (10 Nov).
Its cosy wooden look hasn't changed since founder Chris Clarke closed the cafe in February to pursue a carpentry course; now it's going to be looked after by Miles Harty, Hazel Wells and Isla Treadwell. They're running Crumb with a view to be a community-minded art space, selling prints, art and locally made clothing, as well as looking at hosting art exhibitions.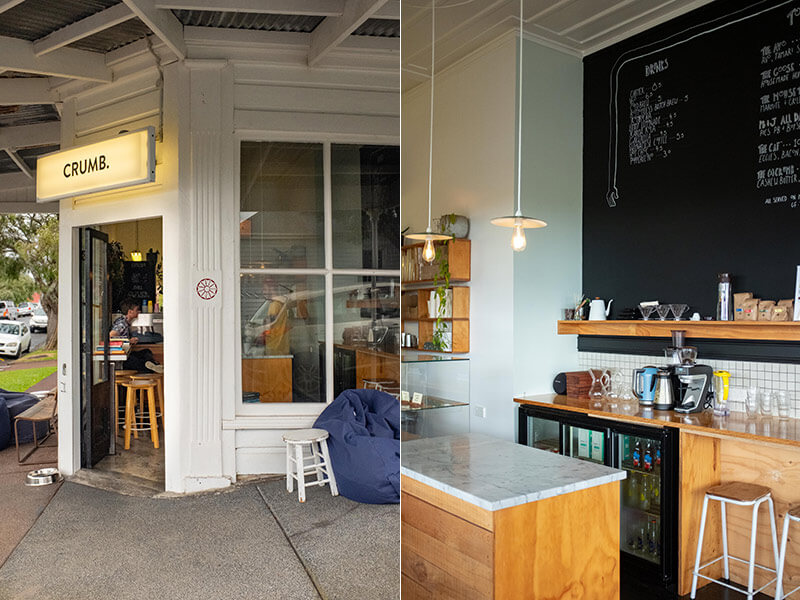 The coffee is now Flight's Bomber original blend with milk options now including cow, soy, almond, coconut and macadamia – none of which cost extra. Along with espresso, $5 bottomless filter coffee is available.
On the menu is The Midnight Baker's freedom loaf with various toppings. Harty's recommendation is the cashew butter, banana and strawberry. He also speaks highly of Crumb's answer to a breakfast bap – a "greasy spoon-inspired" version with eggs, bacon, tater tots and avocado. In the cabinet, there's a selection of Tart's vegan treats including savoury scrolls and various doughnuts and croissants. Get in fast, because according to Harty, they sell out within the first few hours.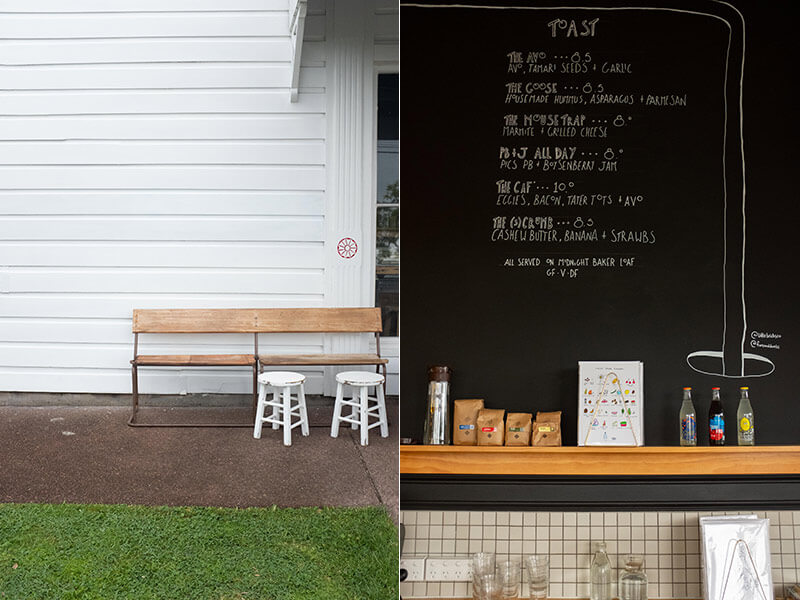 Those with fur-babies will be pleased to find the new Crumb has taken their dog-friendly status to the next level. They are serving 'puppercinos' (a lactose-free fluffy for dogs), dog treats, and offering 10 cents off your coffee when you bring your pup. Even better, as you lounge in the sun on one of Crumb's street-side beanbags, your pooch will be able to recline on their own little dog bed.
Crumb
37 Ariki St
Grey Lynn
Follow Metro on Twitter, Facebook, Instagram and sign up to the weekly email for more food news.