Apr 27, 2018 Cafes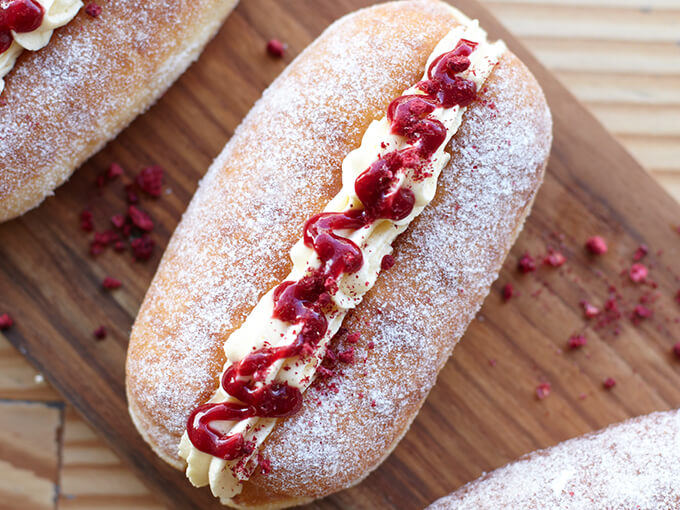 Cafe and cake shop Bluebells Cakery opens a new flagship store in Kingsland
It's pretty luxe-looking at Kingsland's newest cafe, Bluebells Cakery, where grey terrazzo flooring and gold-based tables meet navy blue banquettes and off-white Shaker-style cabinetry.
The space has been set up with theatre in mind. The kitchen's situated behind glass so you can watch owner Karla Goodwin's signature cakes being decorated while you wait for a macaron, sausage roll, cupcake, doughnut, or a Coffee Supreme coffee.
And wait you might: Goodwin's cake business has grown dramatically since she started baking for friends out of her mum's kitchen in 2011. In seven years she's opened three cafe/cake shops in Hillsborough, Eden Terrace and Takapuna respectively. And while the Eden Terrace and Takapuna outposts will close to accommodate this new flagship store, Goodwin will still employ 40 staff and bake up to 50 cakes per day.
As well as the plush dining room and commercial kitchen, there is a Pinterest-y private room which seats up to 12 people. Now, instead of people always having to order out for events, Goodwin will be able to host some here. She will continue to provide catering with sweet, savoury or mixed platters, and offer high teas to have in and take away.
Bluebells Cakery
361 New North Rd
Kingsland